Disturbing Details Found In Christina Grimmie's Autopsy Report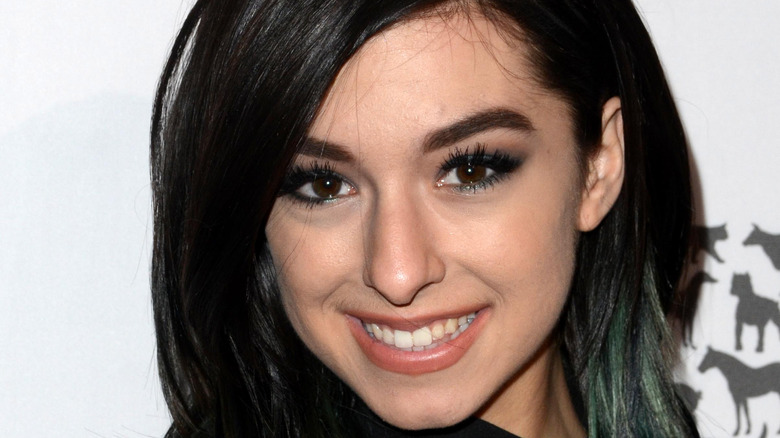 Kathy Hutchins/Shutterstock
In July 2009, New Jersey native Christina Grimmie posted the first video of herself singing a Hannah Montana cover on YouTube (via Insider). She soon amassed a large social media following as she continued to post covers that displayed her raw talent. NBC News reports that in 2014, Grimmie joined Season 6 of "The Voice," a televised singing competition. At just 19, she auditioned by singing Miley Cyrus' "Wrecking Ball" and went on to choose Adam Levine — the frontman of Maroon 5 — as her mentor. Though she didn't win, she did come in third place.
After her time on "The Voice," Grimmie continued to work on music and perform (per AllMusic). On June 10, 2016, she opened for the band Before You Exit at the Plaza Live Theater in Orlando, Florida. After the concert ended, the BBC states that Grimmie stayed to meet fans and sign autographs. That's when 27-year-old Kevin Loibl approached and shot her (via CNN). Loibl was quickly tackled by Grimmie's brother, though he managed to escape and turn the gun on himself. Grimmie later succumbed to her injuries at a local hospital at just 22 years old.
Christina Grimmie was murdered by a crazed fan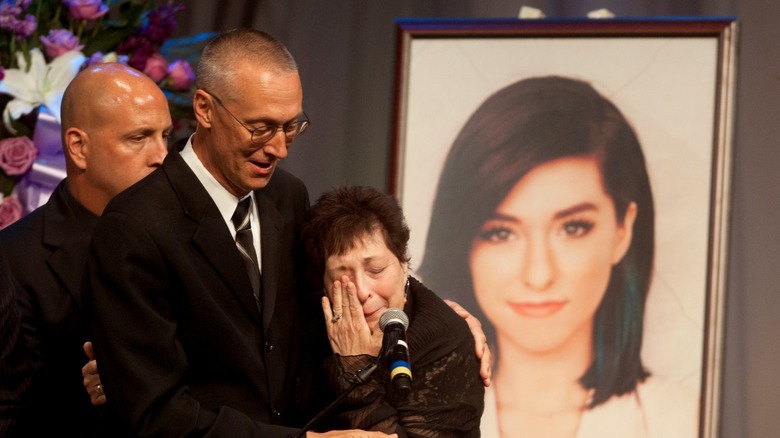 Pool/Getty Images
According to CNN, Kevin Loibl had become obsessed with Christina Grimmie a year before committing the murder-suicide. He believed he could have a relationship with her, going as far as losing weight and getting Lasik surgery for Grimmie. Though coworkers and friends knew of his infatuation, no one knew the extent of his delusions. Notably, Loibl was said to have spent hours watching Grimmie's videos and referred to her as his soulmate. Despite this, those close to him say he never talked about guns or threatened to hurt himself or Grimmie.
Grimmie's autopsy report states that she was shot twice and died of gunshot wounds to the head and chest (via Business Standard). No drugs were found in her system, and her death was ruled a homicide. Per the Los Angeles Times, Grimmie was shot at 10:30 p.m. and was pronounced dead after midnight. Her brother stated that when the gunman approached her, Grimmie had her arms open for him. Her family later started the Christina Grimmie Foundation to support families of gun-violence victims (Per Insider). Grimmie is not the only celebrity to be murdered by a deranged devotee. According to 22 Words, actress Rebecca Shaffer, Dimebag Darrell, and John Lennon were all murdered by fans.