The Surprising Way Queen Elizabeth Paid For Her Wedding Dress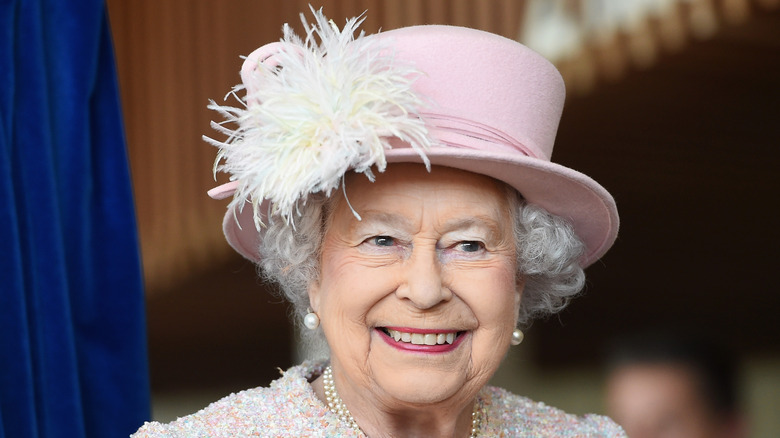 Stuart C. Wilson/Getty Images
Queen Elizabeth II married the dear departed Prince Philip, as Britannica reports, on November 20, 1947. Prince Philip assumed the title of Duke of Edinburgh (among others) just prior to the famous day, bestowed on him by Elizabeth's father, King George VI. The wedding was, as is the case with all British royal events, rather a lavish affair. Over 200 million people worldwide listened along on BBC Radio, according to British Heritage, and 2,000 powerful and influential guests were in attendance.
To be respectful of the audience at home (and, indeed, to viewers all over the world) still reeling from the effects of World War II, the wedding was a bit more austere than typical royal functions. Politically and economically, the world needed time to heal, and even royal weddings weren't exempt from that. As a result, like many happily planning for their wedding at the time, Princess Elizabeth had to get creative with the problem of paying for her wedding dress.
As the Imperial War Museum's official website explains, the British public was subject to rationing during World War II. January 1940 marked the beginning of the rationing of common foods like meat and cheese (others, like vegetables, weren't rationed). Ration books with coupons ensured that people got their meager share and only their meager share, waiting in line outside stores to exchange their coupons.
Princess Elizabeth paid for her dress in ration coupons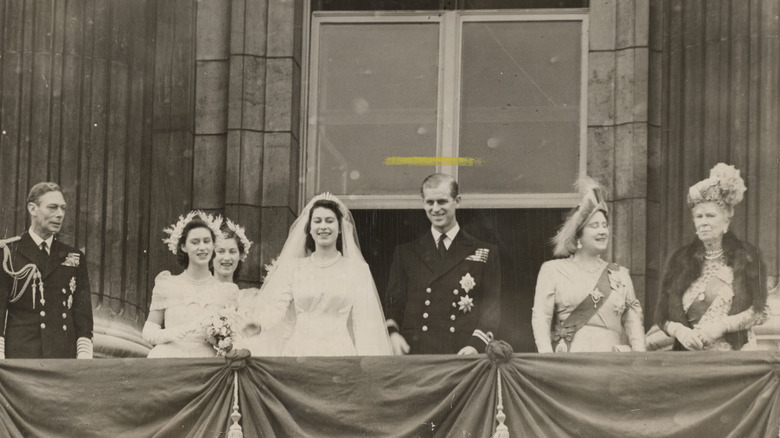 Evening Standard/Getty Images
As the war continued to take its toll, Imperial War Museum goes on, other items were also rationed, and gas was added to the list in 1939. Items were added to the list after the war's end, and certain things were gradually removed into the 1950s. Crucially for Queen Elizabeth's wedding dress, though, the summer of 1941 saw clothing rationed in the country.
As such, the royal bride-to-be paid for her wedding dress with ration coupons. According to Tatler, she received many coupons in the mail from excited subjects, but transferring them from household to household was strictly prohibited and so they were gratefully returned to their owners. As it was, she was given a 200-coupon boost from the state, and with just months to go until the big day, work on the dress began.
Per Time, Norman Hartnell was confirmed as the designer just three months before the wedding. With the talents of a small army of dressmakers, Hartnell made some magic in his Mayfair, London studio. The dress was a silken confection of elaborate design, with a 15-foot-long train as the crowning touch.