The One Thing Paul McCartney Never Got To Say To John Lennon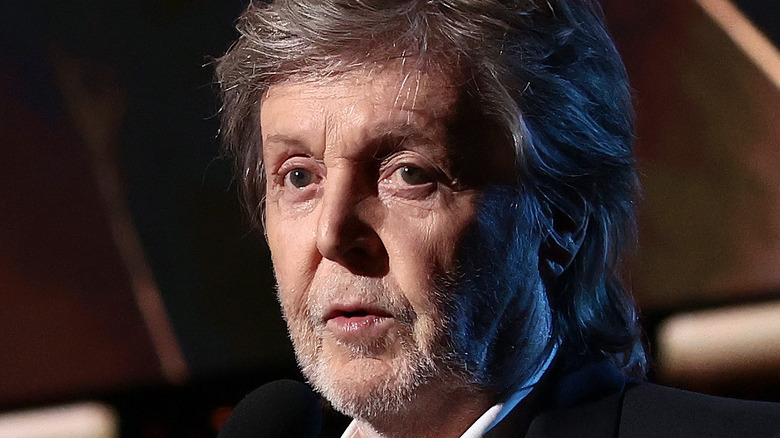 Dimitrios Kambouris/Getty Images
The 1964 debut of the Beatles in America marked the beginning and height of "The British Invasion," during which many other British bands such as the Rolling Stones and The Who similarly found roots across the Atlantic. The Beatles in particular were an international icon that acquired a fan base that lasted for generations. The same could not be said for the band itself, however. In 1970, its members "officially" split and went their separate ways (via History). 
This came after intense rivalry amongst themselves, which ended in Paul McCartney officially exiting the band while declaring the Beatles no more. The remaining members attempted to insist this was not the case but to no avail. In the following decade they occasionally collaborated, but the four never came together in person again after September 1969, months after their final performance as the Beatles (via Mental Floss). This forever became the case when in 1980 John Lennon was assassinated in New York. While a reunion was not of the utmost importance to McCartney, the loss of Lennon led him to experience regret in subsequent years.
McCartney never expressed his true admiration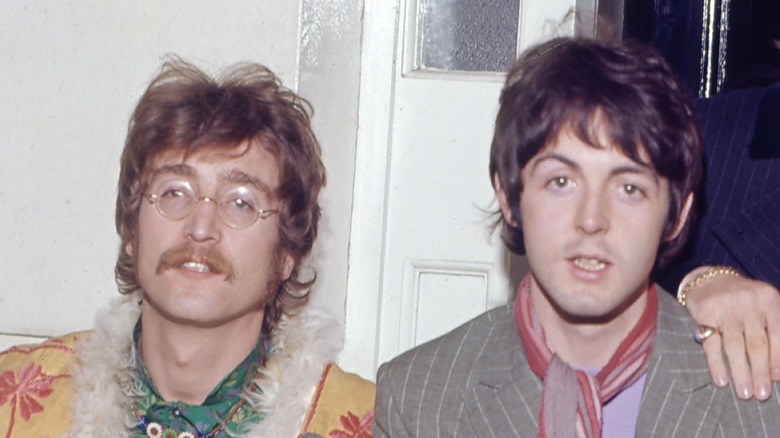 Icon And Image/Getty Images
On November 5, 2021, Paul McCartney admitted that he wished he had expressed his love of Lennon to the singer himself. McCartney attributes his silence on the matter to social convention, citing the time and their age range (via NME). That's not to say the two never met again after McCartney's departure. While there was a feud between them immediately after the breakup, during the early and mid-70s, the two reconciled considerably. McCartney even said that during this period, he began to view himself more as a fan of Lennon rather than a former bandmate. 
The two last met in person in 1976, a year in which the two briefly considered reuniting the Beatles after "Saturday Night Live" creator Lorne Michaels asked if they would appear on the show. They ultimately declined, and after this year until 1980 Lennon and McCartney only communicated by phone. While the latter is happy that their last phone conversation was cordial, he wished that they had "sorted out their differences" before Lennon was killed (via Far Out Magazine).