Here's Who Inherited Chadwick Boseman's Money After He Died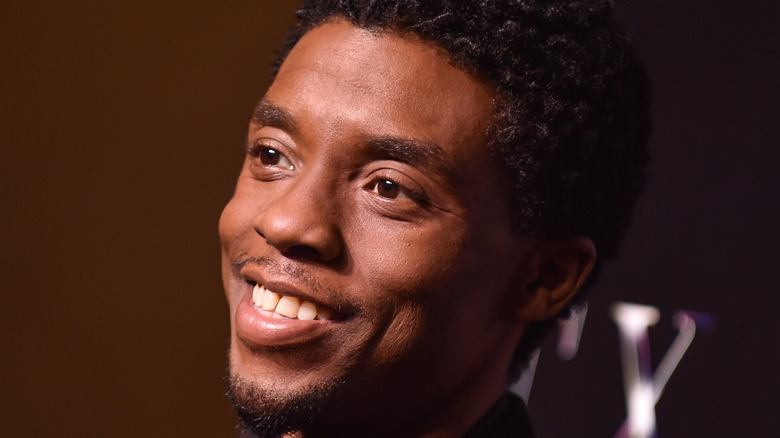 DFree/Shutterstock
Chadwick Boseman was one of the most talented actors to grace our movie screens in the last 15 years. In a relatively short time, he became a household name and an icon in the movie industry. According to Biography, Boseman's career began with his work as a writer, director, and stage actor before he broke into TV with shows such as "Lincoln Heights." He became somewhat of a sensation in 2013 when he portrayed Jackie Robinson on the big screen in the movie "42." Following this performance, he was then chosen for the starring role in the James Brown biopic, "Get On Up" in 2014.
While Boseman had an extensive theatre, tv, and movie career, he is most well known the world over as The Black Panther. As stated by History, the comic book hero known as The Black Panther had been around for decades prior to the movie release in 2018. The character made his first appearance in the Fantastic 4 comic, became an Avenger, and later starred in his own comic. Chadwick Boseman brought the character to life in spectacular fashion and, according to Vox, "Black Panther" made $1.3 billion at the box office. His amazing representation of the iconic character solidified his status as a giant in the world of pop culture.
Private marriage comes to light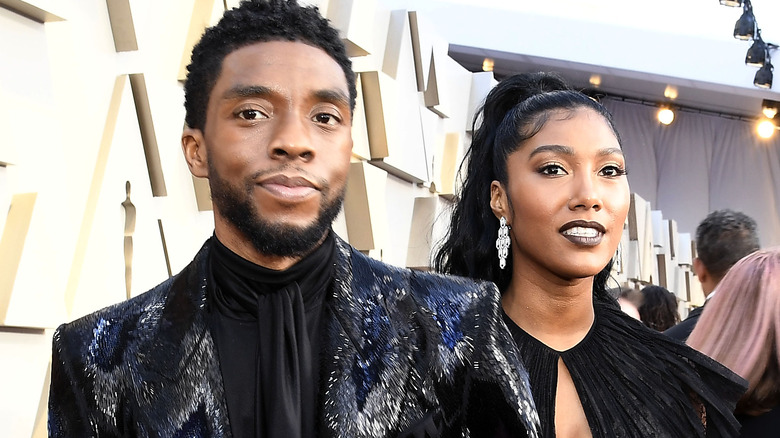 Kevork Djansezian/Getty Images
Just as Boseman seemed to have an extremely promising career ahead of him, tragedy struck. On August 28, 2020, Chadwick Boseman died at the age of 43 due to colon cancer. According to People, following his death after his private, four-year battle with the disease, it was revealed that Boseman had died without a will. Because there were no instructions for what needed to be done with his estate, there was now debate over who would control what.
In the days following his death, it came to light that Chadwick Boseman had actually married his fiancé, Taylor Simone Ledward, prior to his passing. He was notoriously private about his relationship so it was not public knowledge that the couple had married. In November of 2020, the courts named his wife the personal representative of his estate, with limited authority. According to Radar, she is now managing the late actor's estate, which is now worth an estimated $3.5 million.