The Breakup Song Alanis Morissette Wrote About Her Ex Ryan Reynolds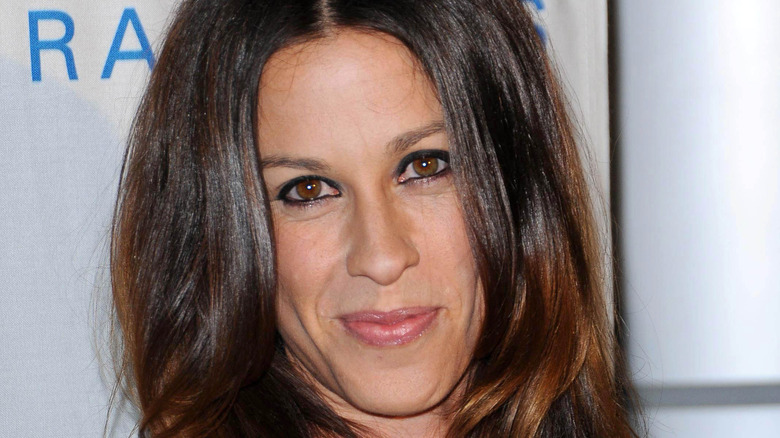 s_bukley/Shutterstock
Singer-songwriter Alanis Morissette is known for her raw lyrics about heartbreak and vulnerability. According to Britannica, her iconic album "Jagged Little Pill" sold more than 16 million copies. This is in part to her song "You Oughta Know," where Morissette rages about an unfaithful lover (allegedly "Full House" actor Dave Coulier), according to Insider. In 2002, Morissette met actor Ryan Reynolds at Drew Barrymore's birthday party, and the two hit it off (per Yahoo!).
By 2004, they became engaged after Reynolds flew to Canada to ask Morissette's parents for her hand in marriage. AmoMama stated that the couple was very much in love, and Morissette praised him in several interviews. She later told People that the relationship was "very passionate" and that Reynolds was the most courageous person on the planet. He even helped design her engagement ring and stated he and Morissette loved being engaged (via a different article from People). But alas, Morissette and Reynolds would never walk down the aisle.
The couple broke off the engagement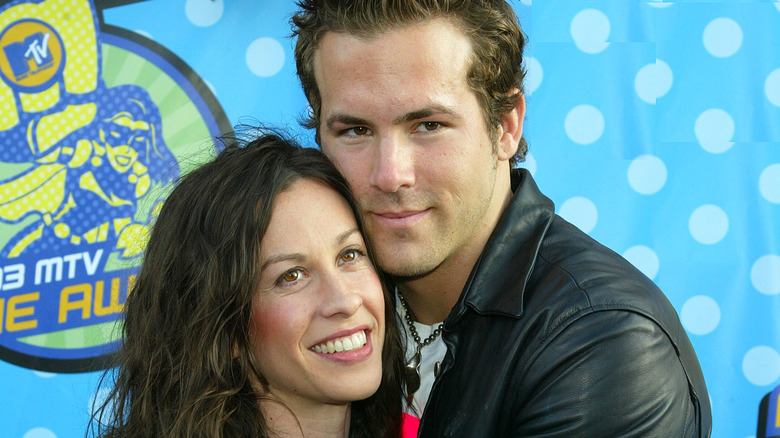 DFree/Shutterstock
According to Yahoo!, Morissette and Reynolds announced their separation in 2007, three years after becoming engaged. It's unknown why the couple split, but it's been hinted that the publicity of their high-profile romance was to blame (via InStyle). Though Reynolds is not specifically mentioned, Morissette told Women's Health shortly after that she was angry at herself for staying in relationships too long. In 2008, she released her album "Flavors of Entanglement," about the demise of her relationship with Reynolds (per the Orange County Register). The album implies that she perhaps did not see the end coming.
PopSugar reported that the song "Torch" is about her grief regarding the breakup. The lyrics dive deep into what Morissette misses about Reynolds, and it's clear that the end of the relationship was incredibly painful. Morissette later said that she hit rock bottom after they called off their engagement, and that the album was cathartic (via AmoMama). However, there's a happy ending for both Morissette and Reynolds. She married rapper Souleye in 2010, and together they have three kids (per Showbiz CheatSheet). Reynolds married and divorced actress Scarlett Johansson before marrying actress Blake Lively in 2014.