The Disturbing Details Behind The Death Of Joe Exotic's Husband
Netflix's true crime documentary series "Tiger King" delved into the life of zookeeper Joe Exotic and his rival, conservationist Carole Baskin. The series dug deep into the lives of those involved, and one of the most interesting topics discussed was Joe Exotic's three-way marriage with Travis Maldonado and John Finlay, who both worked at the zoo. The ceremony was held in 2014, but the union did not last. Per Standard, Finlay left the relationship after getting a zoo worker pregnant. Maldonado, on the other hand, allegedly had affairs with employees at the zoo and insisted that he was heterosexual. Exotic was aware of this, as he was heard saying in the documentary, "I fell in love with straight guys."
Travis Maldonado was 19 years old when he started working at Exotic's zoo in 2013. According to Cheat Sheet, the young man was battling drug addiction at that time, and per a friend's suggestion, he worked at the zoo in hopes that caring for animals might help him overcome his drug habit. Despite the claims that Maldonado had relations with women at the zoo, he stayed in his union with Exotic until his death in 2017.
Travis Maldonado's accidental suicide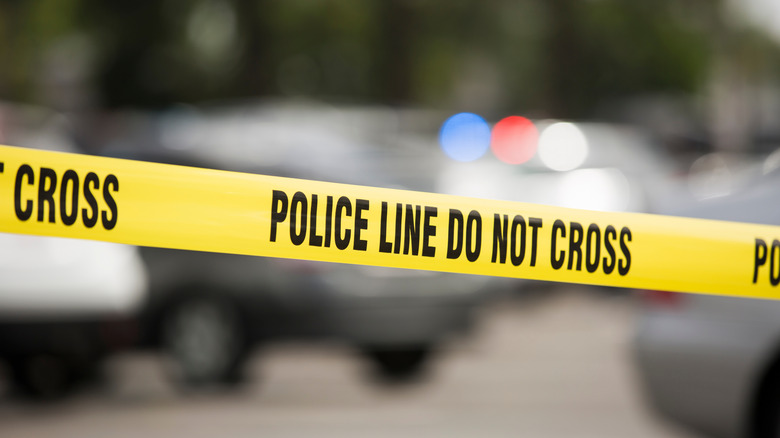 Matt Gush/Shutterstock
On October 6, 2017, emergency responders were called to Joe Exotic's zoo. Upon their arrival, Travis Maldonado was already dead, and there was a .45 caliber handgun at the scene. After a thorough investigation, it turned out that Maldonado died of an accidental suicide, per The Cinemaholic. He was known to be good with handling guns and always joked around with employees at the zoo. Joshua Dial, who managed Joe Exotic's gubernatorial campaign, said, "What Travis would do in the morning is he would kick down the door, point a gun at you."
On the day that he died, Maldonado did just that. He went into Dial's room and pointed a gun at him and said, "Hey, did you know a Ruger won't fire without a clip?" He then put the gun against his head and pulled the trigger (via People). There was a bullet in the gun, but he believed that it wouldn't fire if a magazine wasn't inside. Unfortunately, he was wrong. Maldonado was 23 years old at the time of his death.
After Maldonado's accidental suicide, Dial suffered from PTSD after witnessing the horrific incident. Joe Exotic was devastated, and a funeral service was held at the zoo grounds. "He was so good with his guns. He shot his guns everyday and to try to explain how something so stupid could happen," he stated, as reported by Fox 25.
If you or anyone you know is having suicidal thoughts, please call the National Suicide Prevention Lifeline​ at​ 1-800-273-TALK (8255)​.