The Truth About The Plane Crash Paula Abdul Claims She Was In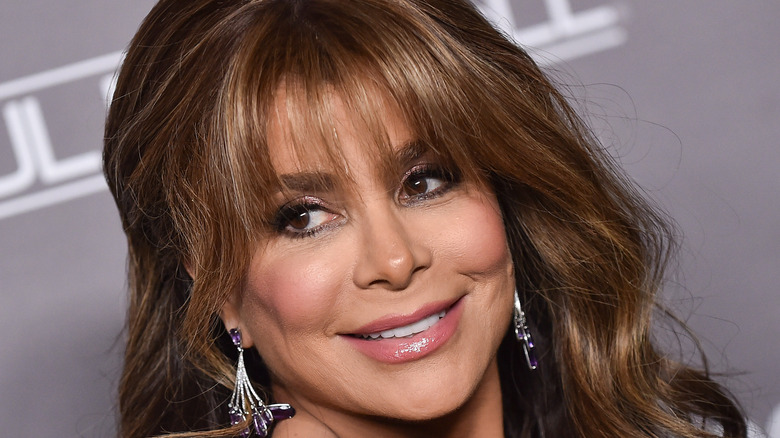 DFree/Shutterstock
Paula Abdul has been a feature of popular music, and pop culture more generally, for the better part of four decades now. She hit the big time in the late 1980s with the release of the multiplatinum album "Forever Your Girl," as BuzzFeed News reported, and then spent the next few years dominating the charts. Then, at the height of her fame, she took a few years off, before hitting the ground running again later with the release of more successful albums and singles. Later in her career, she transitioned to television, becoming a fixture on the early iterations of the "American Idol" franchise beginning in 2002, according to Britannica, while continuing to be a dominant force in the music industry as well.
For years, Abdul has claimed that she was compelled to take a few years off in order to recover from trauma and injuries she supposedly suffered in a plane crash. However, no record of any such plane crash exists, and her telling of the events surrounding the supposed event has changed over the years.
Was Paula Abdul really in a plane that crashed?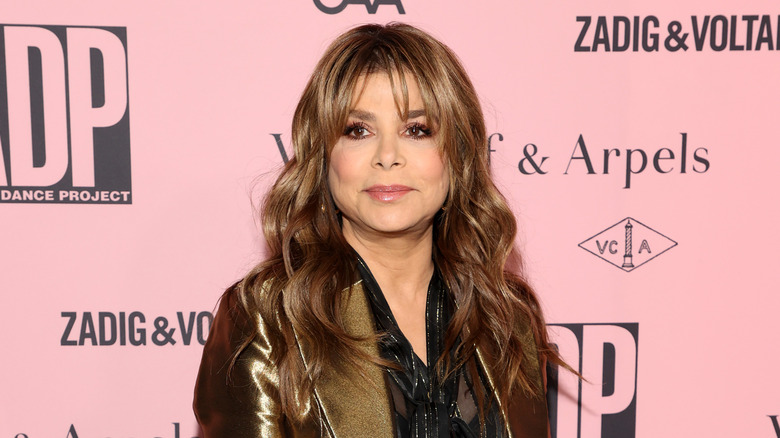 Amy Sussman/Getty Images
As Jezebel notes, Paula Abdul has been claiming since at least 2003 that she survived an early 1990s plane crash, and that she took some time off afterward to recover from her injuries. The dates, circumstances, and other specifics have changed over the years, but the general outline she gives claims that she was flying from St. Louis to Denver when the plane caught fire and was forced to land in an Iowa field. However, the supposed landing site would have been out of the way north for the purported flight path between those two cities. "I didn't have my seatbelt on, and I hit my head on the top of the plane and that went on to ... I withstood 15 cervical spinal surgeries and I had to take seven years off," she said of the event, via Distractify.
In addition to the frequent changes in the narrative and other aspects of the story that don't add up, there's the fact that there is absolutely no record of this plane crash. No news stories from the time of the supposed crash report, and no National Transportation Safety Board records exist of any plane crash in that area within that time frame.
Paula Abdul doesn't care if you believe her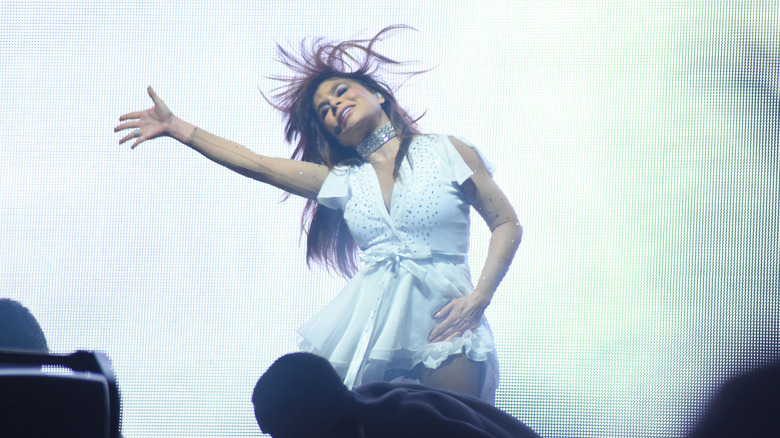 Michael Mattes/Shutterstock
In an interview with Yahoo! Entertainment, Abdul explained that she didn't want to talk about the plane crash much because it took her years to build her career. In an interview with Music News, she said, "I was so afraid of being counted out and looked at as damaged goods," pointing out that she actually was because she had to take so many years off. As for how all of this managed to escape the notice of the press and the feds, Abdul has claimed that she was able to use her celebrity status to keep the story under wraps.
The good thing was that she was able to sit out a few years and focus on her health without having to deal with the negativity that often arises on the internet. "I went through all of that, mostly, privately," she said, adding that because the tabloids and the internet were different back then, she was able to contain some information, per Music News. As far as those who don't believe her, Abdul simply stated that she doesn't care what other people have to say (via Yahoo! Entertainment).