The Truth About Bill Murray's Drug Arrest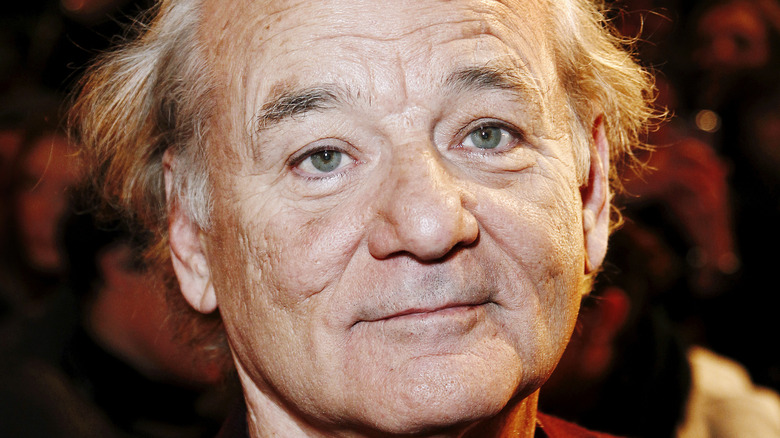 Andrea Raffin/Shutterstock
Actor Bill Murray is known for his on-screen high jinks. They began with his stint on "Saturday Night Live" — which started in 1977, per IMDb — and continued on throughout his career. He took on iconic comedic roles in a range of classic comedies and dramas, including "Meatballs," "Caddyshack," "Ghostbusters," and "Groundhog Day" right up until his most recent collaboration with director Wes Anderson in 2021's "The French Dispatch." Murray is also known for his off-screen comedic turns, often showing up at bars to take over as bartender, sneaking his way into parties and delighting in attendees' reactions to his surprise appearance, and photobombing engagement photos, as reported by Ranker. And there is one notorious Bill Murray story that is not as well known as some of his more recent moments in the spotlight, perhaps because it took place years before he became famous. 
As told in "The Big Bad Book of Bill Murray" — written by Robert Schnakenberg and excerpted in Esquire magazine — Murray's 20th birthday on September 21, 1970, took a dramatic and unfortunate turn. Murray had just attended a family celebration in Chicago, Illinois, and was on his way back to Denver, Colorado, where he was a pre-med student at Regis College. Apparently already attempting to be a comedian, Murray jokingly told another passenger that he was carrying two bombs in his bag. The joke failed to amuse a ticket agent who overhead Murray's quip and informed federal agents, who searched Murray's bags. There was no bomb, but Murray was carrying 10 pounds of marijuana.
Is getting arrested responsible for Bill Murray's acting career?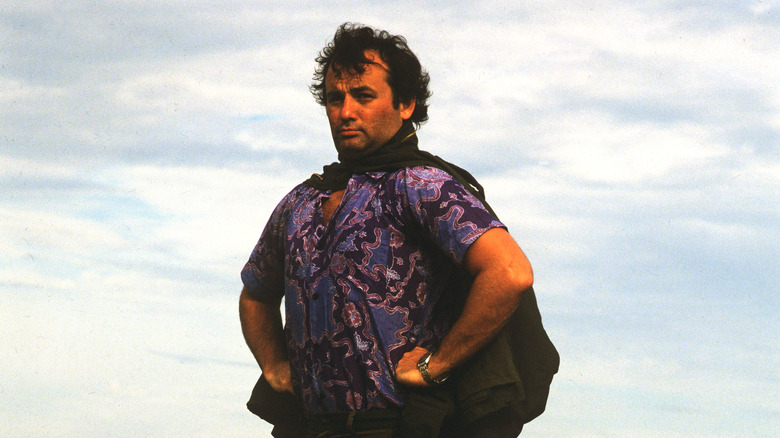 Andrea Blanch/Getty Images
Per Esquire's excerpt of "The Big Bad Book of Bill Murray," Murray panicked and attempted to stash the five 2-pound bricks of pot in an airport locker, but Chicago vice cops arrived on the scene before he could do so. Murray did have time to eat the check written out to him from a customer, reportedly later saying, "That guy owes me his life and reputation." The future actor was charged with possession of marijuana, arrested, and had to appear in narcotics court the next day.  The story made the front page of the Chicago Tribune, which discussed the 1970 incident in 2015. The piece quoted the 1970 story with the headline "'Bomb' Comment Misfires" and reported that vice detectives had already been at the airport with a plan to arrest Murray, as they had received a tip regarding the contents of his suitcase. 
The excerpt in Esquire notes that as it was Murray's first offense, he avoided a jail sentence and was merely placed on probation for five years. Nevertheless, he did opt to drop out of Regis College before he could get kicked out for having a criminal record. Perhaps this unfortunate incident was actually the catalyst for Murray giving up his plans to be a doctor and concentrating instead on his comedic skills. Per a 1981 article in The New York Times, Bill Murray started working with Chicago's Second City improv theater in the early 1970s and moved to New York in 1975 to appear on the "National Lampoon Radio Hour." The rest is show biz history.