The Strange Connection Between DeLorean Cars And The O.J. Simpson Trial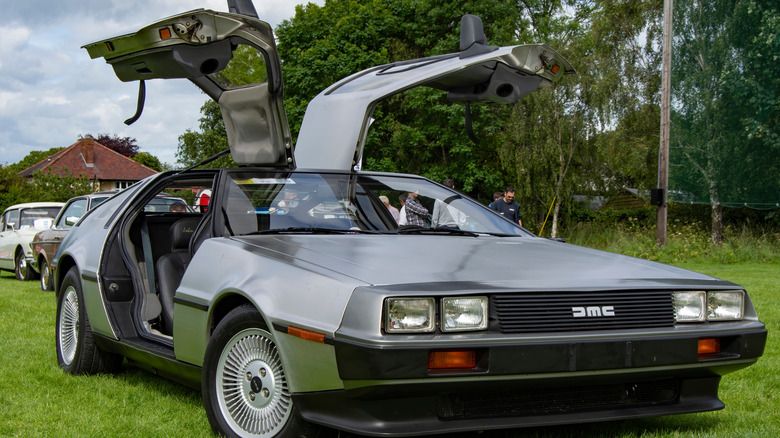 Ross Mahon/Shutterstock
Hollywood is full of all sorts of bizarre coincidental connections, as anyone who's spent any amount of time playing a few rounds of Six Degrees of Kevin Bacon knows well. One of the ways in which unlikely connections are made are via lawyers — once a lawyer has a reputation for putting up a good defense for their clients, it's likely that they'll start amassing a wide range of celebrity clients in need of such representation. Such was the case with Howard Weitzman, who died of cancer in April 2021 at the age of 81. Weitzman, whom The New York Times called "a master practitioner of the courthouse-steps news conference," was perhaps best known in recent years for being Justin Bieber's attorney. Other clients included Magic Johnson, Marlon Brando, Britney Spears, and Michael Jackson. Over his five decades as a lawyer, he was lead attorney in over 300 trials and represented over a thousand people.
Weitzman became famous during the 1984 trial of car executive John DeLorean, whose company brought just one model to market, the DeLorean DMC, most recognizable for its distinctive "gull-wing doors" and as the car featured as the time machine in the "Back to the Future" movies. John DeLorean was accused of cocaine trafficking. The prosecution had incriminating tapes of DeLorean eagerly agreeing to a large drug deal, which Weitzman used to question the credibility of a key FBI informant and argue that DeLorean was a victim of entrapment. Per The New York Times, DeLorean was acquitted of the charges, and Weitzman became a star.
The trial of the century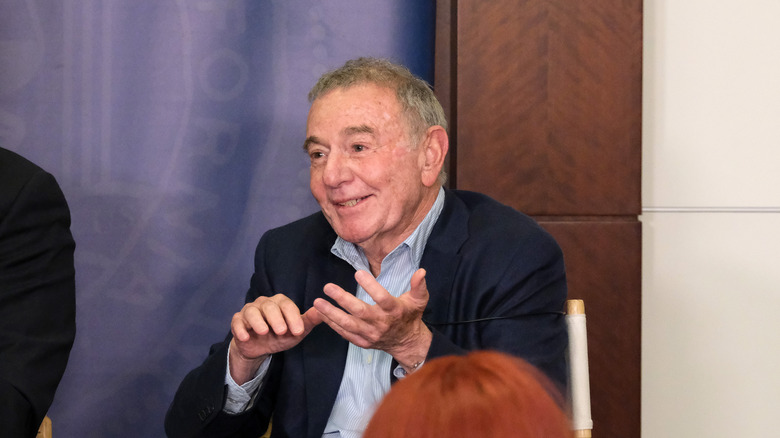 Lester Cohen/Getty Images
Despite his flair for the dramatic and apparent love of the spotlight, Howard Weitzman (shown above) dropped out of what would go on to be called "the trial of the century." In 1994, football player and actor O.J. Simpson was accused of murdering his estranged wife Nicole Brown Simpson and her friend Ronald Goldman. 
As reported by The Buffalo News on June 16, 1994, just three days after the murders, Weitzman withdrew as Simpson's lawyer. "I have decided that, because of my personal relationship with O.J. Simpson and my many other professional commitments, I can no longer give O.J. the attention he both deserves and needs," he announced. He went on to state that he would consult on the case as needed and that he thought Simpson was innocent. When asked if he thought Simpson would be arrested, he answered "I hope that's not true, but, as we know, they arrest innocent people on occasion."
O.J. Simpson was arrested one day later and charged with the murders. His trial played out for several months and his defense attorneys, including Weitzman's replacement, Robert Shapiro, as well as Johnnie Cochran, Robert Kardashian, F. Lee Bailey, Alan Dershowitz, and more became known as "The Dream Team." On October 3, 1995, Simpson was acquitted of all charges. Weitzman made the surprising decision to comment on the case's outcome, telling Super Lawyers Magazine that the jury had reached the wrong decision. "That is my opinion based on time spent with him before the incident occurred, time spent with him after the murders occurred, and observing at arm's length the facts brought out during the trial," he said.