Why You Rarely Hear About Jakob Dylan Nowadays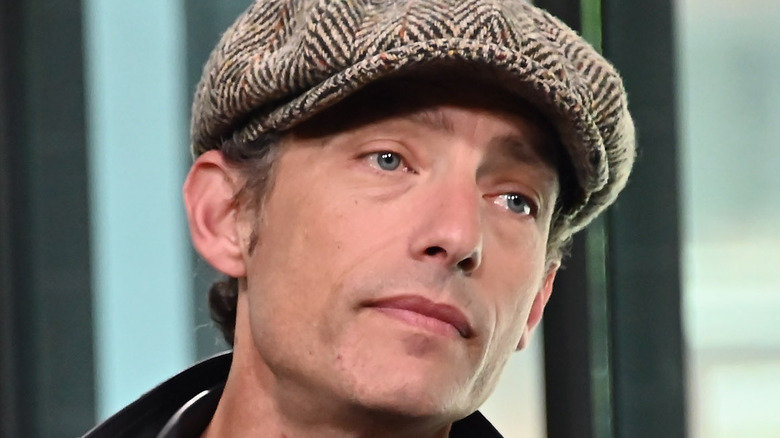 Astrid Stawiarz/Getty Images
It can be difficult for the children of famous parents to find success on their own terms, particularly if they're interested in pursuing a similar career as their more well-known mother and father. Nowhere is this likely more true than in the instance of a songwriter as well-known as Bob Dylan. Despite the odds, however, Jakob Dylan — none other than Bob Dylan's son — has managed to carve out a niche for himself in the music industry, scoring a string of hits off his band The Wallflower's multiplatinum release, "Bringing Down the Horse," according to AllMusic. 
With a singing voice reminiscent of his dad, but a roots-rock sound all their own, The Wallflowers were among the biggest bands of their era, and several chart-topping hits, like "One Headlight," remain in heavy rotation, according to Billboard. Despite the success that Jakob Dylan found on his own terms, beyond the legacy of his own famous dad, it can nevertheless feel like Jakob Dylan is rarely heard from these days. Examining the reasons why reveals that Jakob Dylan is no less creative than he ever was, and the reasons why you rarely hear from him these days could soon change.
He's a family man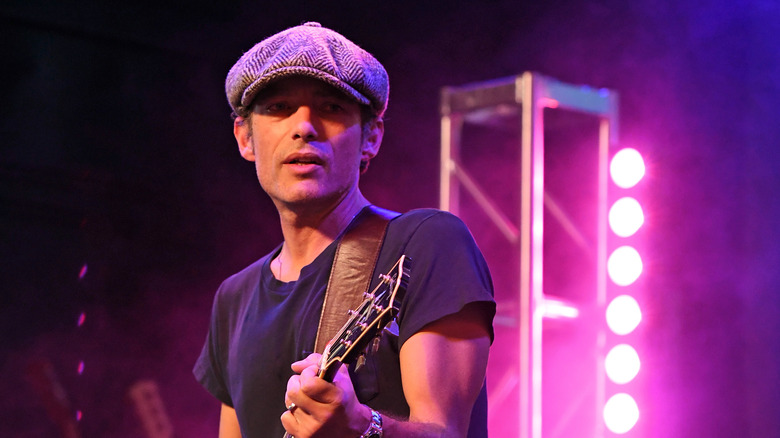 Ethan Miller/Getty Images
Although none would prove to be quite as popular, The Wallflowers actually went on to release three follow-ups to "Bringing Down the Horse," according to AllMusic. In 2005, the pace slowed down for them, and Jakob Dylan pursued a solo career. Dylan and the boys did, however, continue to tour on occasion and released "Glad All Over" in 2012. In 2018, Dylan hosted the documentary film "Echo in the Canyon" about L.A.'s verdant '60s-era Laurel Canyon songwriting scene, according to IMDb.
The real reason, though, you rarely hear about Jakob Dylan anymore is that he's a devoted father and family man. He's also turned his attention to several philanthropic causes, including diabetes awareness and advocating for those living with Crohn's disease and colitis. According to The Famous People, the American Diabetes Association presented Dylan with the Father of the Year award.
While you rarely hear about Dylan these days, all this could soon change. The Wallflowers have released "Exit Wounds," their first full-length album in nearly a decade, and a "reinvigorated" return for the band may be right around the corner, according to Riff Magazine.