Do Canvases On Ink Master Get Paid?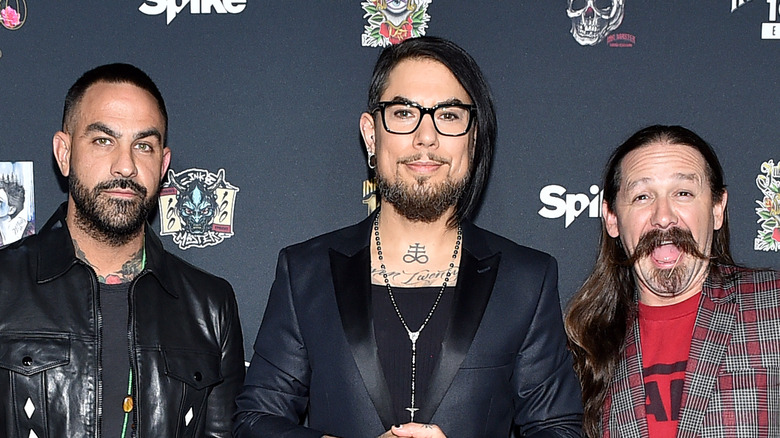 Mike Windle/Getty Images
"Ink Master" is a reality show competition where tattoo artists go through a series of challenges to show off their artistic and technical skills in tattooing. In each episode, a contestant gets eliminated until a final artist remains and gets the coveted $100,000 cash prize and a feature spread on Inked — a tattoo lifestyle magazine. The show, which premiered its first season in 2012, is hosted by Dave Navarro, who also serves as a judge along with Chris Nuñez and Oliver Peck (via IMDb).
In each challenge, "Ink Master" contestants get paired with their canvases — the people who will be getting tattooed. The canvases are just as important as the artists themselves, as the show wouldn't be possible without them. The artists' works are then critiqued by judges, and one contestant gets eliminated after each challenge. The canvases on the show go through a rigorous screening process, and those who have a high pain threshold and can sit through hours of being pricked by a tattoo gun are those who are chosen. However, as reported by Tuko, there have been instances where a canvas walked out, threw up, cried, or blacked out during the process. In cases such as these, medics are always on standby.
What do canvases get?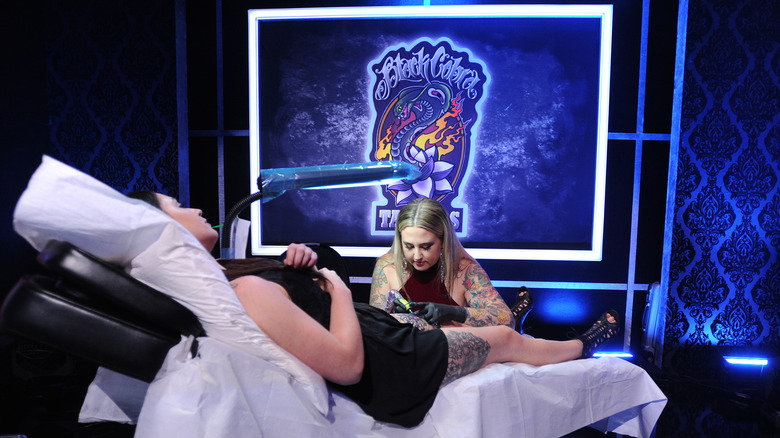 Brad Barket/Getty Images
One of the most popular questions asked regarding "Ink Master" is whether or not canvases get paid for the tattoos they get from the show's contestants. The answer is no. Despite no monetary compensation, however, there are still countless people who want to volunteer as canvases. For adrenaline junkies, getting a tattoo is a good way to get the blood pumping. Others, on the other hand, just want a free tattoo or the experience of being featured on the show, according to the New York Post.
"Ink Master" features various types of challenges, and canvases must be ready to get any type of tattoo the artist designs. But, there are also challenges wherein canvases are free to choose the tattoo they want. The dynamics between the artist and the canvas is also an aspect to consider, as they have different goals. While the artist is in it to be the last artist standing, the canvas is there to get the perfect tattoo — which is understandable, as it will be a permanent part of their body. "You don't want to concede too much because you're not there to help them win — you're there to get a good tattoo," J.P. Piteo, who was a canvas, said.