The Tragic Death Of Dana Plato From Diff'rent Strokes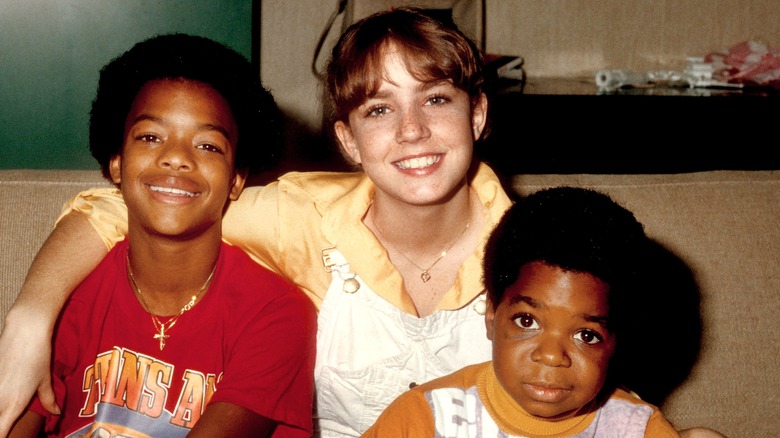 Michael Ochs Archives/Getty Images
At the age of 13, Dana Plato had a choice: pursue figure skating or acting (via Biography). Plato chose the latter, and in 1978, she was cast as Kimberly Drummond in the hit sitcom "Diff'rent Strokes." It's a role she would have until 1984, when Plato was sacked from the show. Per ABC News, she was rumored to have been experimenting with drugs off-set. In addition, Plato became pregnant. Both of these matters did not fit with the wholesome image the network wanted and so they wrote her off. That same year, she gave birth to her son Tyler, and married the baby's father.
It's then that Plato's life began to spiral out of control. According to IMDb, after "Diff'rent Strokes," she had trouble finding more work as an actress. She eventually turned to B-movies and adult films to make ends meet. Moreover, Plato's life was racked with addiction and legal troubles. Popdust reports that she and her husband divorced and Plato eventually lost custody of her son. Sadly, it seems that this was the beginning of the end for the former child star.
According to Biography, Plato alleged that her accountant had stolen most of her money. Left with few financial means, she resorted to robbing a Las Vegas video store in 1991 with a pellet gun. Plato was sentenced to five years' probation, but was arrested when she was found to be forging prescriptions for valium.
Dana Plato's death was ruled a suicide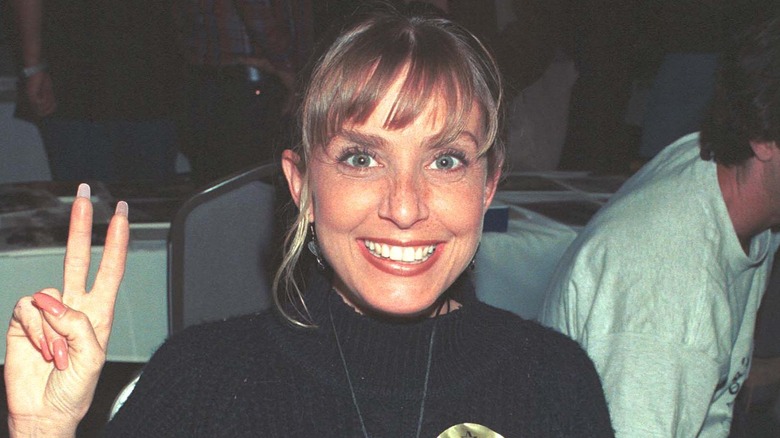 Denny Keeler/Getty Images
Per IMDb, in 1999, Plato decided to do an interview on Howard Stern's radio show (posted on YouTube) in hopes of reviving her dying career. In it, the New York Post reports, she told Stern that she was sober and no longer on drugs. Although the interview started well, Plato was soon confronted with abusive calls from listeners who believed she was under the influence (via Popdust).
The studio quickly became tense and Plato became defensive. Eventually, Stern asked if she would take a drug test, and asked for a sample of her hair. Plato agreed but the hair was never tested. A day after the interview, on May 8, 1999, 34-year-old Plato died. She was found in her RV while visiting family in Oklahoma. AP News writes that she had overdosed on a painkiller and valium. Due to her prior suicidal tendencies and the high level of drugs in her system, her death was ruled a suicide. Tragically, Plato's son, Tyler, would also commit suicide days before the 11th anniversary of his mother's death in 2010 (via "Today"). 
If you or anyone you know is struggling with addiction issues, help is available. Visit the Substance Abuse and Mental Health Services Administration website or contact SAMHSA's National Helpline at 1-800-662-HELP (4357)
If you or anyone you know is having suicidal thoughts, please call the National Suicide Prevention Lifeline​ at​ 1-800-273-TALK (8255)​.