Here's Who Inherited Larry King's Money After He Died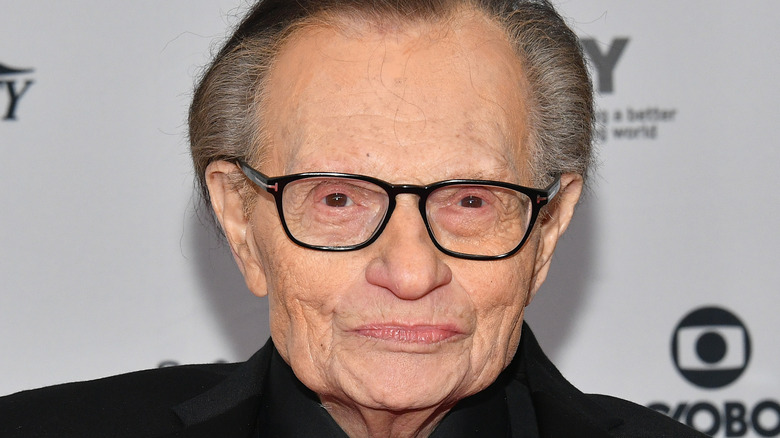 Dia Dipasupil/Getty Images
The world was shocked by the heartbreaking death of Larry King in January 2021. According to People the broadcasting legend was hospitalized after being diagnosed with COVID-19, but he did not die of the disease. Sepsis was his immediate cause of death, resulting from respiratory failure and late-stage kidney disease.
King's decades of expertise in front of the camera really paid off. He was worth around $144 million when he died. Some sources put that amount as high as $150. He had also married eight times during his life, racking up a laundry list of ex-wives and children, all of whom wanted a piece of his spectacular fortune. This unsurprisingly set up a bitter fight over who would be the ultimate recipient of his estate. Let's take a look into what happened to Larry King's millions after he died, who took whom to court, and who finally came away with his massive multimillion-dollar fortune.
Larry King's son and his estranged ex-wife went to court over his money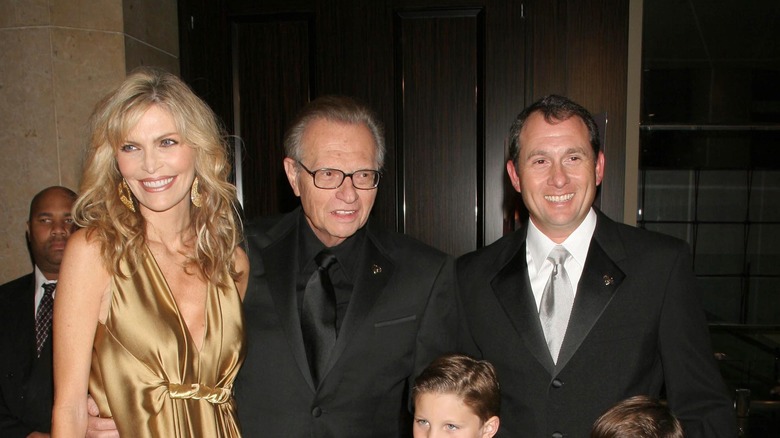 s_bukley/Shutterstock
According to Radar, the drama took the stage not long after King died when his son, Larry King Jr., entered a holographic — or handwritten — will attesting that he wanted those millions to be split up evenly between his five children. But King's ex-wife, Shawn Southwick King (seen above with King and other family members), refuted the validity of the will, claiming that it was obvious that his mental capacity had been impaired when he wrote it. Handwriting expert Peggy Walla backed up the claim, and even said that some of the handwriting on the written will didn't even belong to someone other than the broadcaster. "There was something wonky about his handwriting," she said.
Walla concluded that the holographic will would never have held up in court, so luckily for King Jr. and the other King kiddos, the matter never went before a judge. The case was settled out of court, so as not to get all the interested parties tied up in a messy and highly publicized legal battle.