This Is How Much Larry King Was Worth When He Died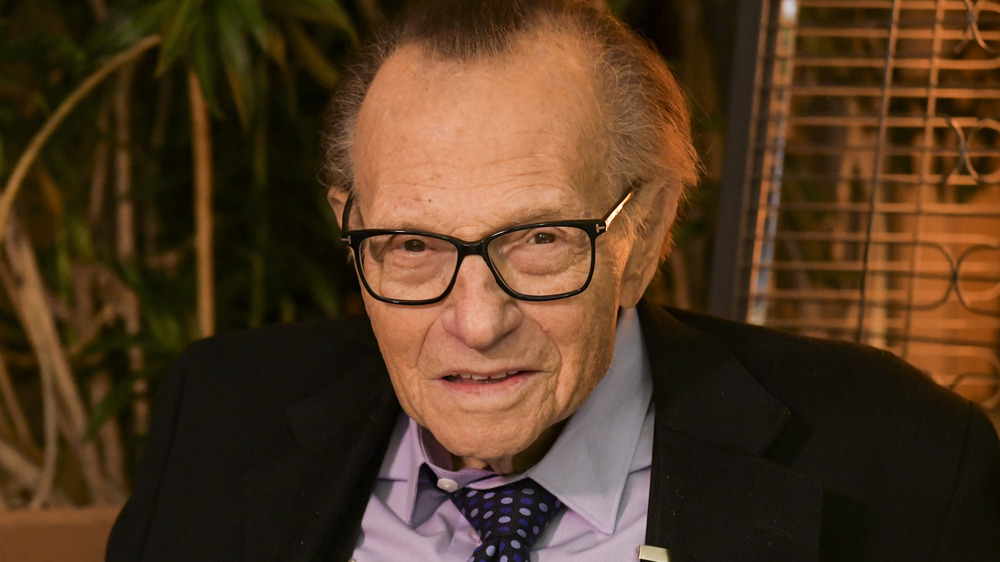 Rodin Eckenroth/Getty Images
Larry King, an early breakout star in the early days of cable TV news, died January 23 at the age of 87. USA Today reported that King died in Los Angeles after being hospitalized late last year for COVID-19.
King had a long-lived and storied career as an interviewer, particularly as a master of the one-on-one conversation that drew information as well as emotion from his subjects — the Associated Press reported King conducted an estimated 50,000 on-air interviews in the course of his career (USA Today puts the figure at 60,000). His guests included everyone from Frank Sinatra to Donald Trump, Lady Gaga to Elizabeth Taylor.
King started as a disc jockey in Miami, according to Rolling Stone. He branched into newspapers as a columnist, then found his radio show going national in 1978, a broadcast he continued even after being recruited for CNN's Larry King Live in 1985. Even when that show ended in 2010, he continued to work as the host of Larry King Now and Politicking with Larry King on Ora TV, the digital TV network King established in 2012.
Larry King was amply rewarded for his journalistic success. Once he was succeeding on cable, his prices went up. The Los Angeles Times reported that in 1990 King inked a then-record five-year contract worth $8 million. "A five-year contract is very unusual," King admitted. "If you know where you're at, why move? And I can certainly live on what they pay me."
King interviewed tens of thousands of people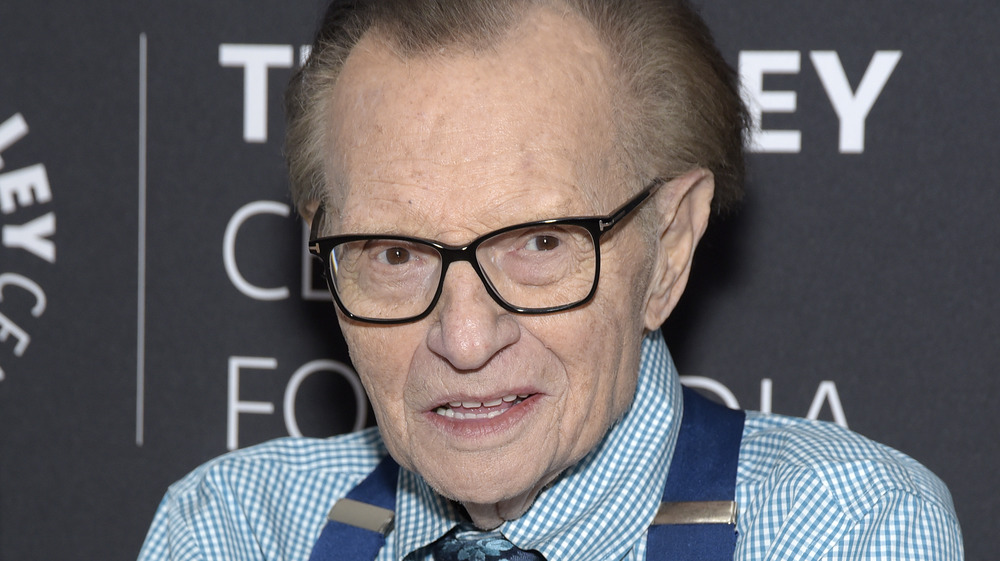 Michael Tullberg/Getty Images
The New York Times reported that eight years later, King began pulling down $7 million a year. At that point, King told the Times, "I certainly never thought they would pay this kind of money." He did even better as time went on. TMZ reported in 2010 that King's CNN contract was worth $56 million over four years.
He wrote books, made guest appearances (usually as himself) on numerous TV shows, and shared his wealth — King a generous philanthropist. Fox Business relates that King established the Larry King Cardiac Foundation in 1988, helping fund medical treatment for those unable to afford it on their own.
All of that income, however, saw significant outgo as well, particularly in the form of divorces: King married eight times, to seven different women. He also had a tendency to spend it faster than he made it. AP quotes his autobiography: "It was important to me to come across as a 'big man' ... I made a lot of money and spread it around lavishly."
Nevertheless, TMZ reported in 2010 that King was worth about $144 million. In August 2019 Everything Zoomer put the figure at $150 million, though at the time of his death, Celebrity Net Worth pegged it down to $50 million.