What Being One Of Hugh Hefner's Girlfriends Was Really Like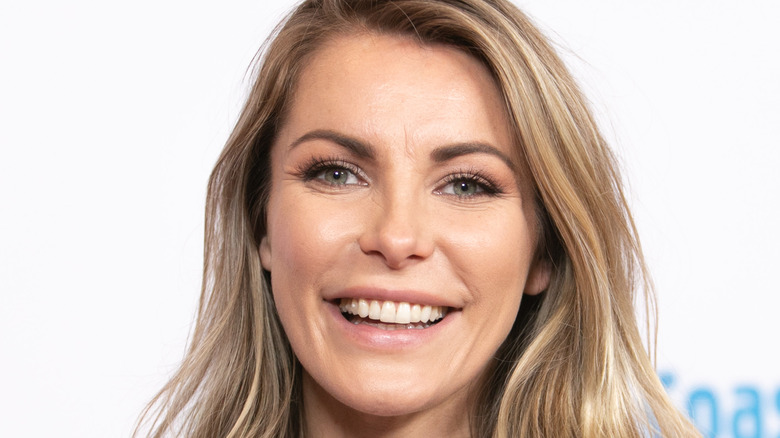 John Wolfsohn/Getty Images
At the time of his death in 2017, Hugh Hefner, then 91, was married to Crystal Harris (above, in 2019) (via Insider). It's a well known fact, however, that Hefner was never big on monogamy. At one point, he had seven girlfriends at the same time (per 9Honey). How would one become a Hefner girlfriend? According to Showbiz Cheatsheet, Holly Madison, then a college student, had begun doing modeling gigs on the side to support herself. This led her to meet Hefner when she was invited to a party at the Playboy Mansion. Per E! online, she became his girlfriend and moved into the mansion by 2001.
Another of his former girlfriends, Kendra Wilkinson, met Hefner at his 78th birthday party when she was hired to work as a painted nude model (via "Today"). He asked her to be his girlfriend that night and she said yes. It might be easy to believe that being Hefner's girlfriend and living in a Holmby Hills mansion was glamorous. Thought Catalog reports that it was not. The girls had to follow a strict schedule and were not allowed to divert from Hefner's rules
Holly Madison does not remember her relationship with Hefner fondly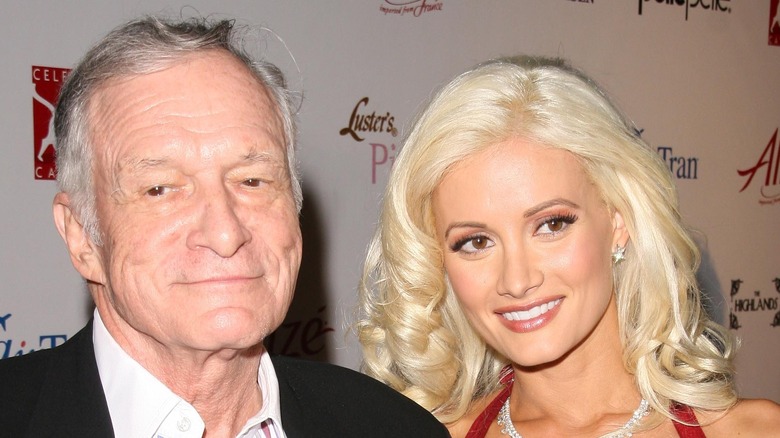 s_bukley/Shutterstock
According to Thought Catalog, every day of the week for Hefner's girlfriends was planned. Some days they went clubbing with Hefner, other times they had to be present for his parties and weekly movie nights. On the days that didn't have any scheduled activities, the girls were expected to be back at the mansion by 9 p.m. Although they were given a weekly $1,000 allowance for clothing, saving it was frowned upon. Per Showbiz Cheatsheet, Hefner's girlfriends were expected to join him for a biweekly orgy that they dreaded. He was also said to encourage jealousy and competition between the girls (via E! Online).
In a 2021 interview, Madison (above), Hefner's girlfriend from 2001 to 2008, said that being in a relationship with him felt like "Stockholm Syndrome" (per Best Life). Us Weekly reports that although Madison felt like she was in love with Hefner, he often lashed out at her. Despite this, she felt guilty for even thinking about leaving. Madison went on to suffer from depression and suicidal thoughts while living at the mansion. She only left when Hefner refused to wed and their attempt to have children failed. Madison has gone on to say that living in the mansion with Hefner and his other girlfriends was cult-like and cutthroat (via 9Honey).