How Much Does It Actually Cost To Get Tattooed By 'Ink Master' Chris Nunez?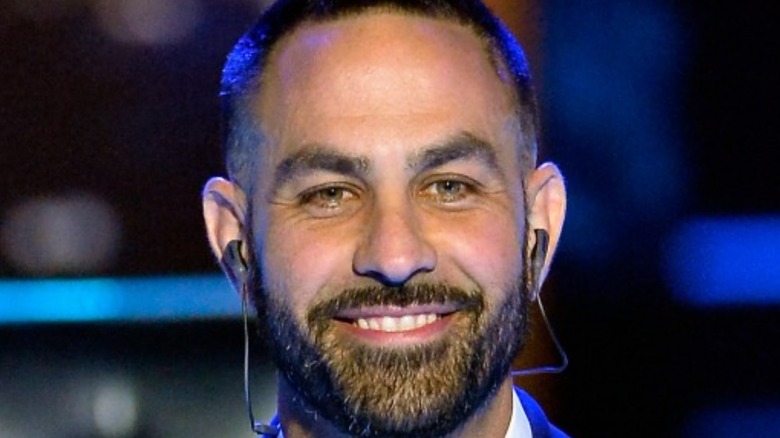 Bryan Steffy/Getty Images
Chris Núñez is a talented tattoo artist from Miami, Florida, who was one of the judges in the reality television show "Ink Master." Núñez started his foray into the art world as a teenager when he started painting graffiti. He was also fascinated by tattoos, and that's what pushed him to be a tattoo artist. "I have always liked tattoos for as long as I can remember. I was always attracted to the way they look and I also liked the mystique was attached to the tattoo scene," he said in an interview with Big Tattoo Planet. Throughout the years, Núñez has done body art for a variety of clients, including celebrities.
The cost of a tattoo varies depending on its size and design, and large ones can cost at least $250, according to Day Smart Body Art. Aside from the tattoo itself, clients are also paying for the artist's time, with some artists charging by the hour. Other factors that are taken into consideration include the experience of the artist as well as the location on the body, as other areas are more difficult to tattoo than others. When it comes to Núñez, though, the price is expected to be higher than average as he is a well-known artist in the industry.
A tattoo by Chris Núñez may cost thousands of dollars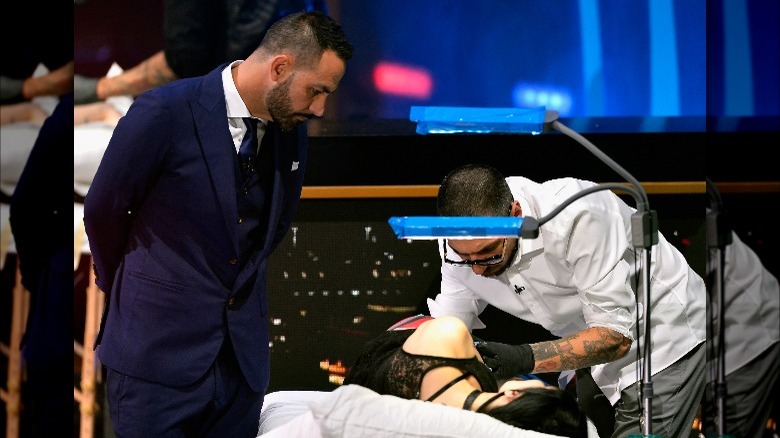 Bryan Steffy/Getty Images
There is no exact information on how much Chris Núñez charges for a tattoo session, but what is certain is that he charges more than the standard price because of his popularity and skills. After all, he wasn't an "Ink Master" judge for nothing. The Cinemaholic estimates that a tattoo done by Núñez can start at a few hundred dollars, while bigger and more detailed ones may reach thousands of dollars. The estimate was based on the rate of artist Ami James, who co-owned Love Hate Tattoos with Núñez. James reportedly charged $500 for each session, and it can go up to $2,000.
Aside from being a tattoo artist, Núñez has also co-created an app called Color Collab, a digital coloring book where users can collaborate with artists on works of art, as reported by Nicki Swift. He has also been working on a documentary about tribes that live in the Amazon.