Why Grace Kelly's Death Raised So Many Questions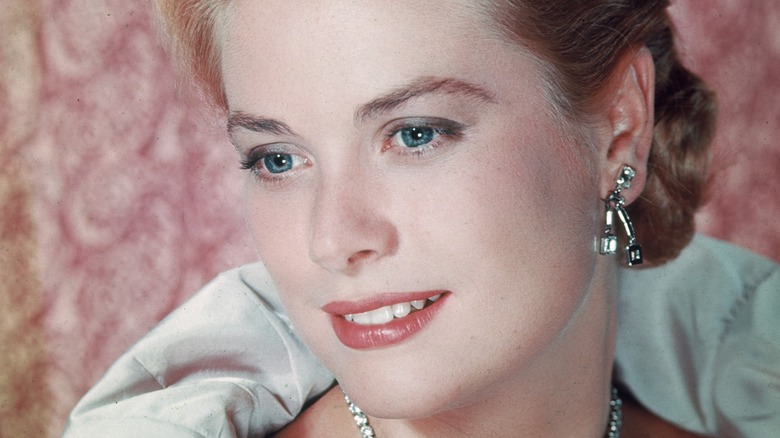 Hulton Archive/Getty Images
In a story only Hollywood could conjure up, Grace Kelly went from movie star to princess of Monaco. According to Biography, Kelly achieved fame with her role in "High Noon." She later became a favorite of famed director Alfred Hitchcock and starred in classics such as "Rear Window" and "To Catch a Thief." However, Kelly left it all, including her successful Hollywood career, to marry Prince Rainier III of Monaco (via Heavy). She became Princess Grace; during their royal marriage, the couple had three children: Prince Albert II, Princess Caroline, and Princess Stephanie. Yet despite Kelly's unbelievable fairytale life, it can be argued that her mysterious death overshadows it all.
According to Town & Country, on September 13, 1982, Princess Grace and her daughter Princess Stephanie were in a car crash. Although her daughter survived, 52-year-old Grace would ultimately die from her injuries (per History). On that fateful day, Princess Grace was driving from France to Monaco (via another article from Biography). She missed a sharp turn, lost control, and plunged the car into a ravine. People states that Princess Stephanie suffered a concussion and other injuries. Grace died after suffering a brain hemorrhage the next day. Although The New York Times reports that doctors concluded that Kelly had suffered a stroke at the wheel, thus causing the crash, others are not too sure.
Different theories surround the death of Grace Kelly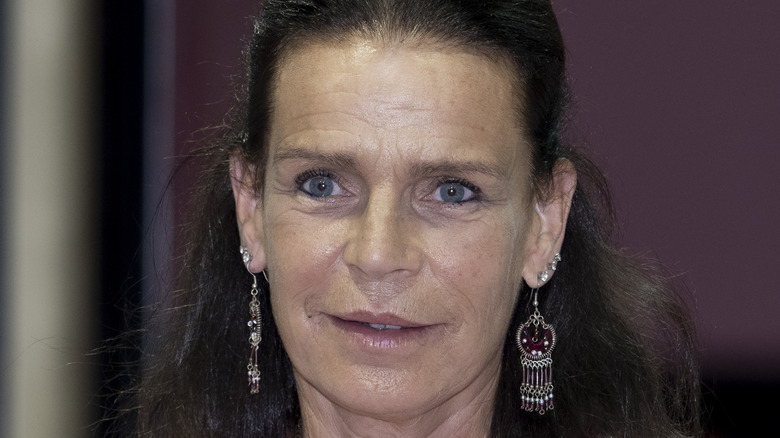 Arnold Jerocki/Getty Images
Per Reader's Digest, Grace detested driving and had a chauffeur who drove her everywhere, except on the day of the crash. As the backseat of the car was full of clothes, there was only room for Grace and Stephanie (pictured above). Although the chauffeur offered to do two trips, she was adamant she could do the drive on her own. However, some believe that Grace was not the one driving and that it was her unlicensed teenage daughter at the wheel. Princess Stephanie has denied those allegations several times (via Hello!). It's also reported that Grace screamed that the brakes were not working. But if she did have a stroke, as The New York Times says, how could she have yelled out?
Moreover, it's thought that mother and daughter were in a heated argument at the time of the crash (per 9Honey). Perhaps lost in her emotions, Grace hit the accelerator instead of the brakes. Princess Stephanie has gone on to say that she's not sure if this is what happened, and that they'll never know the truth (via The Guardian). Adding fuel to the fire, she has refused to discuss what she had been speaking about in the car with her mother before the crash. Nonetheless, according to Biography, Princess Grace's death is officially listed as the result of two strokes: one that happened before the crash and one that happened because of the crash.