Here's Who Inherited Kobe Bryant's Money After He Died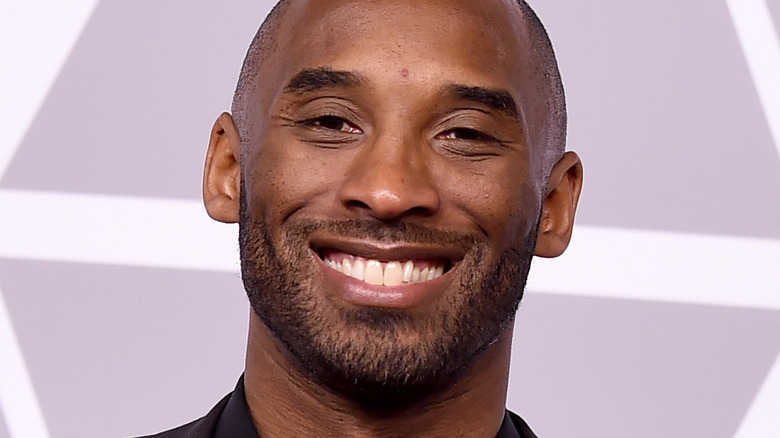 Kevin Winter/Getty Images
The world watched in complete shock the day of the fatal helicopter crash that took the life of NBA superstar Kobe Bryant. According to The New York Times, the pilot of the helicopter experienced "spatial disorientation" in the moment of the crash, becoming disastrously confused about his bearings and speed. An early report by the National Transportation Safety Board found that the pilot, Ara Zobayan, was so confused that he actually thought down was up. He told air traffic controllers before the crash that he was trying to fly up out of the clouds he had entered, but instead of climbing to 4,000 feet, he and the rest of the people on board were plummeting straight to the ground. There were no survivors, and the terrible accident also took the life of Bryant's second daughter, Gianna. She was only 13 years old.
Bryant was widely regarded as the best ball player of his generation, and he was rewarded handsomely for his accomplishments. According to Celebrity Net Worth, he was worth a whopping $600 million when he died, a massive fortune built up by years of salaries and licensing contracts as high as $25 million. Meaww reports that this money naturally went to Bryant's immediate family: his wife Vanessa and three surviving daughters. However, as you might expect from such a massive estate, there was some controversy over who would receive the money he left behind. Let's take a look into the household squabble that plagued the Bryant family after he died.
Kobe's mother-in-law felt she'd earned a bit of Bryant's dough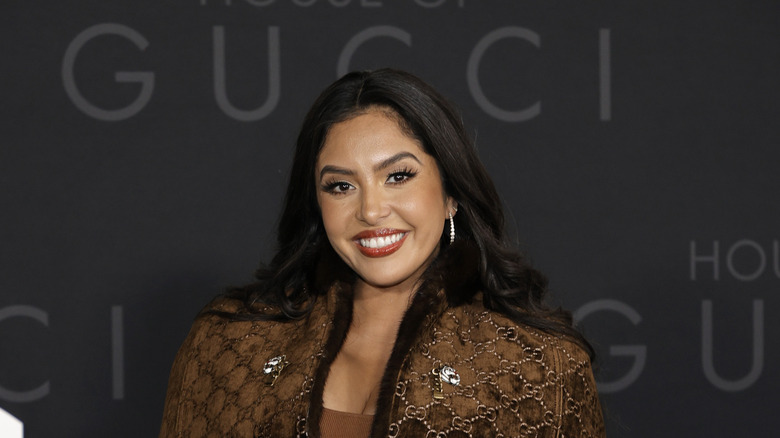 Amy Sussman/Getty Images
News Trace also confirms that Kobe's massive fortune went to his wife Vanessa Bryant (pictured above) and their three surviving children: Natalia, Bianka, and Capri. However, in addition to losing her husband, upon receiving the inheritance, Bryant found herself in an unfortunate family feud that appears to have opened a bitter rift between her and her mother, Sofia Urbieta Laine. According to the Los Angeles Times, Vanessa Bryant was forced to denounce her own mother in December 2020 for trying to "extort a financial windfall" from the family when Laine sued Bryant for money she felt was due her after years of what she called unpaid work for the Laker.
Vanessa Bryant's mother claimed that she had worked as "personal assistant and nanny" to the Bryant family for years, and that Kobe had "promised to take care" of her as a result. Laine accused her daughter of taking "every step she could to void and cancel all of Kobe's promises."
As Vanessa remembers it, these services were just the normal stuff that grandmothers do the world over day in and day out. "She wants to back charge me $96 per hour for supposedly working 12 hours a day for 18 years for watching her grandchildren," said Bryant. "In reality, she only occasionally babysat my older girls when they were toddlers." The feud has sadly soured the relationship between Bryant and her mother, but moves to make peace between them haven't taken root.
Did Kobe leave his youngest daughter out of his will?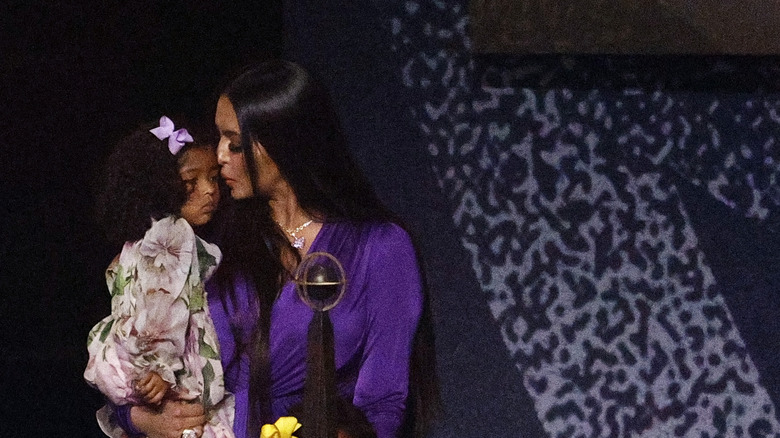 Maddie Meyer/Getty Images
Kobe and Vanessa Bryant may have had their spats, but there's no doubt that the basketball legend was absolutely crazy about his daughters. In fact, Clutch Point quoted Bryant as saying he was a big fan of being a "girl dad." He didn't regret never having sired a son (but Vanessa would have loved a boy that fourth time around). "Girls are the best," said Bryant. "I would have five more girls if I could. I'm a girl dad."  
Thus it will probably come as a surprise to hear that his youngest daughter Capri, born in June 2019, was not covered in the baller's will when he died. According to attorney Edward L. Littlejohn, Bryant set up a trust meant to take care of his wife and daughters in the event of his death. However, only the couple's first three daughters are named as beneficiaries on the trust, meaning that Capri would not be able to receive any money from her deceased father. 
Is this another example of spiteful dynamics in the Bryant family? Did Kobe really mean to leave his baby girl hanging like that? The answer is most likely no, not at all. The most logical answer is that Bryant never expected to die so soon after Capri's birth — she was only seven months old when tragedy struck — and he simply hadn't made the necessary changes to his will. In fact, Vanessa has petitioned the courts to add Capri to the will, something a judge will most likely grant, considering Bryant's recorded statements of how much he loved his daughters.