The True Story Of The Wineville Chicken Coop Murders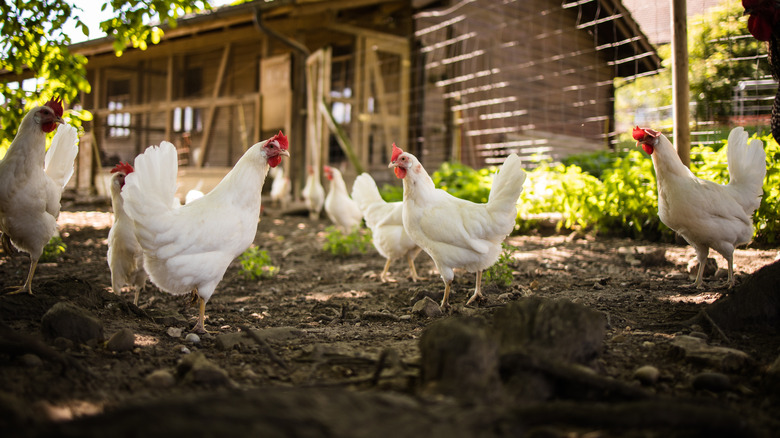 l i g h t p o e t/Shutterstock
From 1926 to 1928, an unknown number of young boys were murdered in the small southern California town of Wineville. Perhaps the killings would have continued if it weren't for 19-year-old Canadian Jessie Clark. According to All That's Interesting, the girl went to visit her brother, 15-year-old Sanford Clark. 
Clark had been working on a Wineville chicken farm owned by their cousin, Gordon Stewart Northcott. Jessie felt something was amiss, but could not have imagined the horror she would discover. Her brother confided in her that Northcott was a murderer who was sexually abusing him. Moreover, he had witnessed several of the killings. Jessie left the farm and promised she would get help.
Per Historic Horrors, she returned home and contacted the American consul in Canada, who wrote a letter to the LAPD. When officials went to Wineville to investigate Northcott and his mother, Sarah Louise Gordon, they ran off to Canada (via Heather Monroe). 
Meanwhile, investigators spoke to Clark who admitted that Northcott abducted, abused, and killed other boys, including the missing Walter Collins, and Nelson and Lewis Winslow (per Crime Museum). Even more disturbing — Northcott's mother joined in the killings. Clark, who feared for his life, was forced to participate. He also told police that they would be able to find remains underneath the farm's chicken coop.
The city of Wineville no longer exists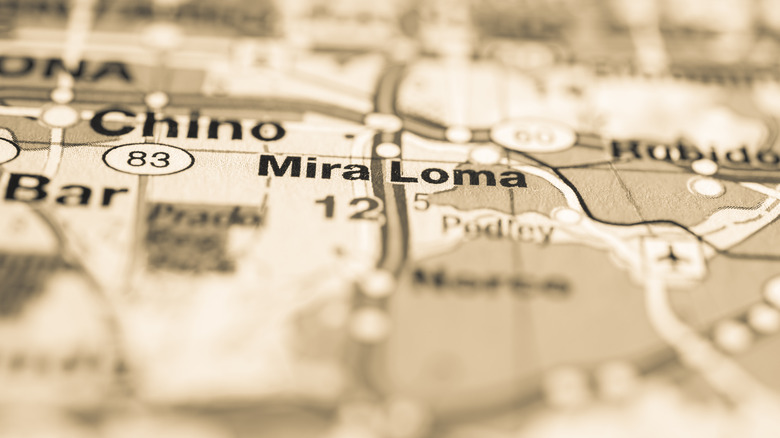 Tudoran Andrei/Shutterstock
Northcott used quicklime to dissolve his victims, so investigators only found bone fragments, but police uncovered a library book that had been checked out by one of the Winslows (per Historic Horror). Northcott and his mother were caught in Canada and extradited back to California to stand trial. 
Crime Museum reports that Northcott confessed to multiple killings, including that of Collins, the Winslow brothers, and a Latino boy named Alvin Gothea. He later recanted everything, except for the murder of Gothea. His mother, however, confessed to the Collins murder (even though his body was never found) and was sentenced to life (via StMU Research Scholars). Unsurprisingly, the trial was full of twists and turns.
Perhaps in order to explain his actions and save his life, Northcott's mother claimed that her son was actually a product of incest from her husband and daughter, per All That's Interesting. She also stated that he had been sexually abused by other family members. Nonetheless, it was no use. Northcott was charged and sentenced to death for the murders of the Winslow Brothers and Gothea, though many believe that his victim count was much higher. The 23-year-old was hanged in 1930 at San Quentin State Prison. 
As for Sanford, he was never tried as he was seen as a victim. Ranker reports that in light of the horrors, the city of Wineville changed its name to Mira Loma shortly after. 
If you or anyone you know has been a victim of sexual assault, help is available. Visit the Rape, Abuse & Incest National Network website or contact RAINN's National Helpline at 1-800-656-HOPE (4673).