Here's Who Inherited Gary Coleman's Money After He Died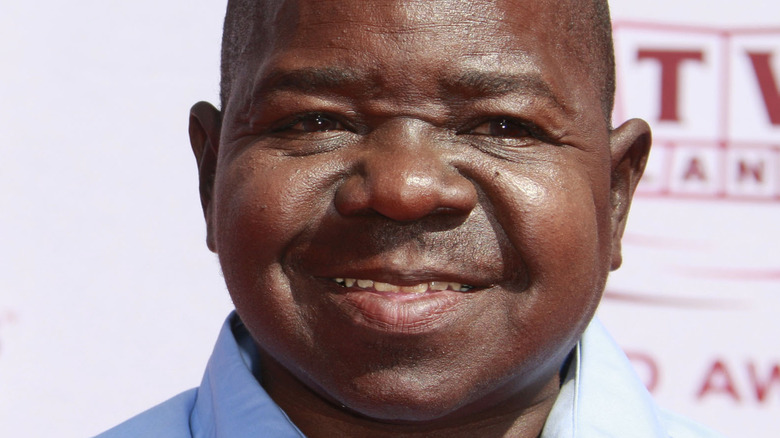 Joe Seer/Shutterstock
Actor Gary Coleman was small but a larger-than-life entertainer. He starred on the sitcom "Diff'rent Strokes" from 1978 to 1986, per IMDb. On the show, he played Arnold Jackson — the youngest of two Black brothers adopted by a rich white businessman. His character was notable for his quips and being the main comedic relief of the series. He popularly dubbed the recognized catchphrase, "Whatchoo talkin' 'bout Willis?" which the show would become known for.
Coleman was a little person and though he was just 10 years old when he was cast to be on the show, he was very small for a typical pre-teenaged boy. As a child, he had a lot of health issues and even needed a kidney transplant at the young age of 5, says Biography. This resulted in a lack of development that prevented him from growing more, and he remained little his entire life. At the same time, it made him famous. Sadly, he died at the age of 42 in Utah on May 28, 2010, after suffering a brain hemorrhage, per Reuters. He had no children, was not married, and was survived by his parents.
A divorcee at the time of his death, Coleman was allegedly living with his ex-wife, Shannon Price, at the time. The pair had a short marriage, marred with controversy, that lasted a year (via The Hollywood Reporter). They finalized their separation in 2008, but the battle for his estate would turn out to be a messy one.
Gary Coleman's estate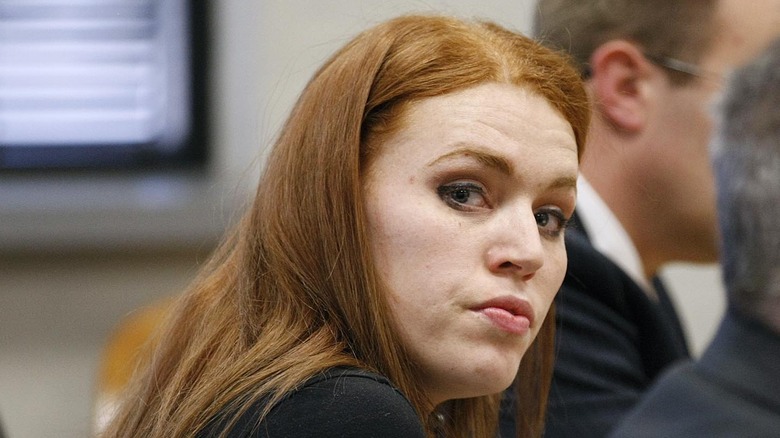 Pool/Getty Images
In the aftermath of Gary Coleman's death, Price (pictured in court above) and another woman named Anna Gray both claimed to be the beneficiary of his estate, per ABC News. And they weren't just making stuff up. Indeed, having previously managed Coleman's business dealings and running his company, Gray was listed as a beneficiary of his estate in a will made two years before his marriage to Price. After he wed, he produced another will, this one naming his ex-wife as a beneficiary. But they divorced in 2008. Two years later, he died, and there were now two wills, which opened a dispute about who was the rightful inheritor. It would take two years.
The ordeal eventually went to trial, reported Yahoo News. Despite Price and Coleman being divorced, the court looked at her petition of the couple reuniting because she had valid claims of common-law marriage.
Yet, an investigation determined that the so-called will, in which Coleman named Price as a beneficiary, was handwritten. But most importantly, the couple was also legally separated. They even discovered that Price was an abusive partner to Coleman, causing him to seek a protective order against her the same year that he died (via Forbes). All of this disqualified Price as a beneficiary, and the judge ruled against her. Therefore, the only valid will was the 2005 document that named Anna Gray as his beneficiary.