Disturbing Details Found In Mark Salling's Autopsy Report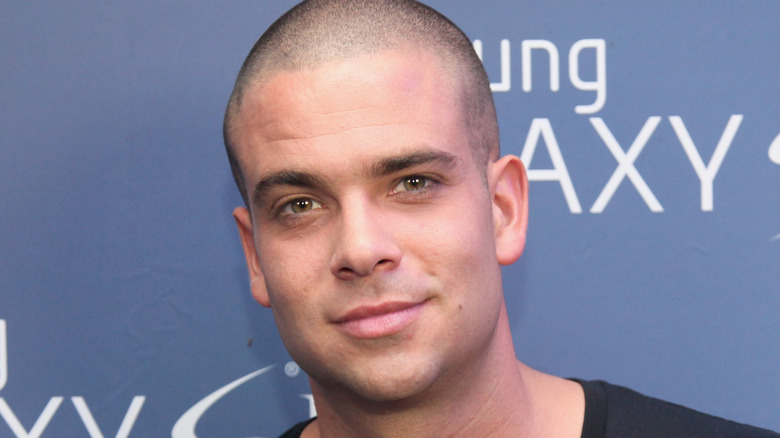 Peter Larsen/Getty Images
Late one night in 2018, singer, songwriter, and actor, Mark Salling, best known as Noah "Puck" Puckerman from the hit TV show "Glee" (via IMDb) disappeared from his family's home in Sunland, California after watching TV with his father, according to The Mercury News. Salling was under house arrest at that time on charges of possessing child pornography. Salling's family reported the 35-year-old actor missing at around 3 a.m. that same night, and his body was later found at a nearby river bed. Salling was expected to serve between four to seven years on child pornography charges, a sentence was set to be handed down only a matter of weeks before Salling's death.
As The Scottish Sun writes, Salling grew up in a strict Christian household in California before he left home to go to Los Angeles to make it big in show business. Per The Washington Post, Salling had little luck in the entertainment industry until he was cast in "Glee." As "Puck," Salling was a household name over the six seasons he appeared on the show, beginning in 2009 and lasting until 2015, the same year he was arrested. Despite that success, during Salling's time on "Glee" he began to face legal trouble: An ex-girlfriend, Roxanne Gorzela, accused Salling of sexual battery. In a settlement, Salling was ordered to pay Gorzela millions (via E! Online). In 2015, Salling was also arrested in connection with possessing child pornography. Two years later, Salling pleaded guilty to those charges, as People reports.
Salling possessed thousands of illegal images and videos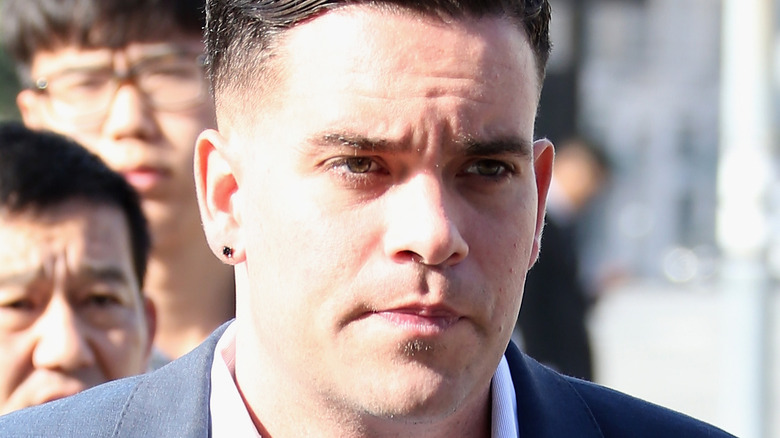 Frederick M. Brown/Getty Images
In their investigation, authorities reportedly found thousands of videos and hundreds of images in Salling's possession depicting child pornography, based on reporting from People. In a plea deal, Salling would serve as much as seven years in prison, register as a sex offender, and pay $50,000 to each abuse victim depicted, among other aspects of his sentencing. (Salling died before any such payments were made.) He could also face 20 years of supervision following his release, and the terms of that supervision would be decided by the court. At the time that Salling entered that plea deal, his attorney Michael Proctor told People, "Mark is focused on accepting responsibility and attempting to atone for his conduct."
As part of his house arrest, Salling wore an ankle monitor. On the night that died, Salling somehow managed to remove the monitor which was later found near the family home by Salling's roommate, based on Entertainment Tonight's reporting. Salling's vehicle was also reported missing. In the time leading up to his death, Salling's behavior is said to have changed, as he distanced himself from friends, according to ET.  As People elsewhere notes, Salling had made an attempt on his own life at least once before, and had experienced depression issues following his child pornography conviction. After he died, Proctor, Salling's lawyer, called him a gentle, loving, and creative person, "... who was doing his best to atone for some serious mistakes and errors of judgment."
Salling had alcohol in his system when he died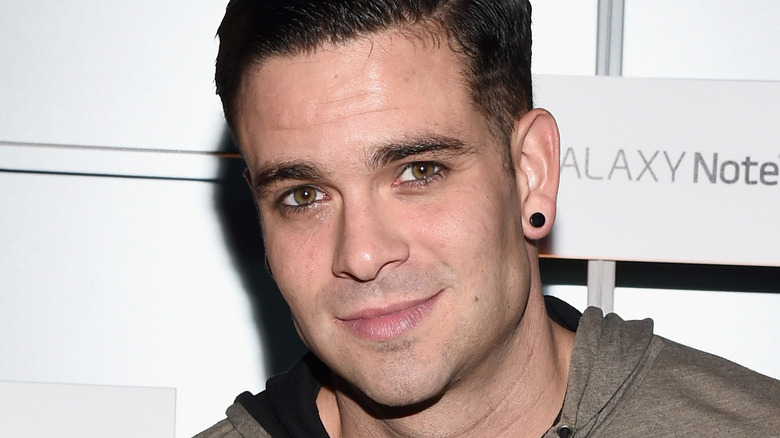 Michael Buckner/Getty Images
According to Salling's autopsy report, posted on Autopsy files, Salling's cause of death was asphyxiation due to hanging; he had died by suicide. No other trauma was present, and Salling had no drugs in his system, though Salling was legally drunk when he died, according to his autopsy report. Roughly 24 hours before he died, Salling was captured on security footage at a nearby convenience store, according to the Daily Mail. Salling was there to buy cigarettes, and according to a store employee who interacted with Salling at that time, "He seemed agitated, not really there, you could tell he was depressed or something, he asked for Marlboro Lights but didn't say thanks."
Per TMZ, the coroner's report revealed that Salling also had scars on both wrists from a prior attempt at suicide, and authorities discovered a yellow and black nylon rope wrapped around his neck multiple times. The autopsy report notes that he displayed minor petechial hemorrhages around his eyelids, and the actor showed obvious evidence of death by hanging with a prominent ligature mark wrapping around the front and sides of his neck, and partially along the back of his neck as well. 
Salling's death is not the only Glee-related tragedy. Per CNN, ex-girlfriend Naya Rivera and co-star Cory Monteith also had untimely deaths.
If you or anyone you know is having suicidal thoughts, please call the National Suicide Prevention Lifeline​ by dialing 988 or by calling 1-800-273-TALK (8255)​.