Here's Who Inherited Mary Tyler Moore's Money After She Died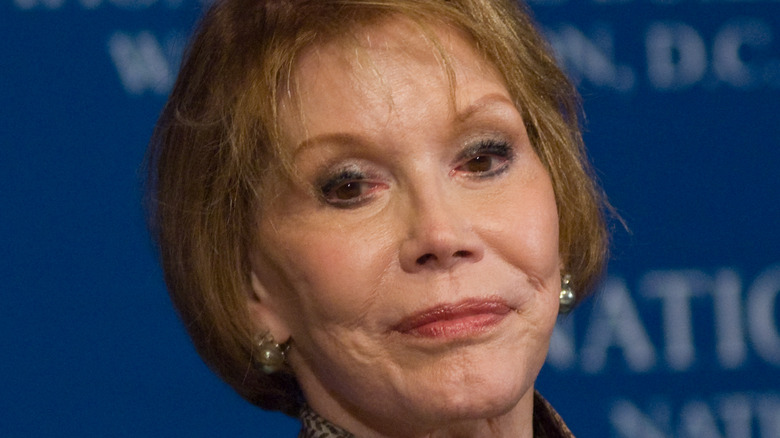 Kris Connor/Getty Images
When Mary Tyler Moore died on January 25, 2017, she left this earth as one of the most successful actresses of a generation. The Emmy and Tony award-winning actress made her television debut in the 1950s, getting started with TV commercials and guest roles on several TV shows, per Biography. Her big break came in 1961 when she landed the role of Laura Petrie on "The Dick Van Dyke Show" and became one of America's favorite TV moms. In 1966, she tried her acting skills in movie musicals, starring opposite the great Julie Andrews and even "The King" himself, Elvis Presley.
It was not until 1970 that Moore once again became a household name, returning to television with "The Mary Tyler Moore Show." She starred in and produced the show, which told the story of a successful, single TV producer named Mary Richards, as she navigated her personal and professional life. Other famous stars joined her on the show over the years, including Cloris Leachman, Ed Asner, and Betty White. The show ran for seven years and after that Moore moved on to producing other popular shows like "The Bob Newhart Show" and "Cheers."
Few options with a small family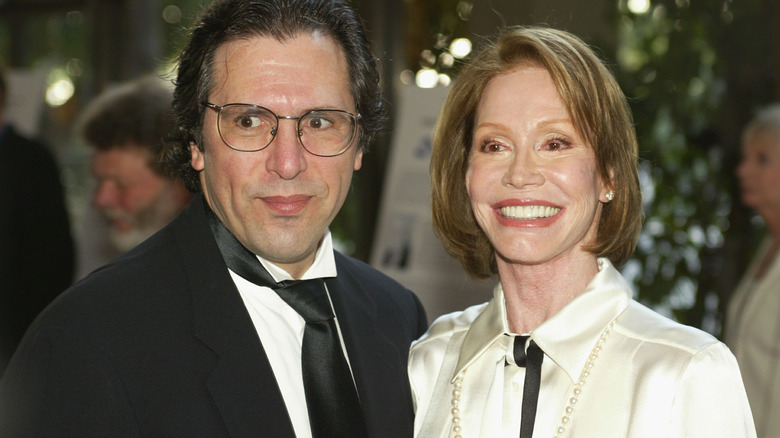 Kevin Winter/Getty Images
With her career spanning multiple decades, it is easy to assume that the star had amassed quite a bit of money over the years. That assumption would be correct as, according to Celebrity Net Worth, Mary Tyler Moore's net worth at the time of her death was around $60 million. It turns out Moore was quite savvy with her finances and made money from multiple sources. She reportedly made $6,000 in less than a week in 1950 by filming commercials, and she also worked her way up to making $450 an episode on "The Dick Van Dyke Show." In today's money, that would be over $66,000 in a week for commercials, and about $3,600 per episode. Moore was also known for TV production, and her company was earning $40 million a year, and a lot of it went right to her.
Following her death, it turns out that there were not too many options as to who would get everything. Mary Tyler Moore's husband, Robert Levine, is reportedly the one who received everything, per International Business Times. Though she did have one son, he died in 1980, and she does not have any living siblings or grandchildren. All of her other assets like her homes and properties reportedly went to her husband as well.