Why It Was Hard For Dolly Parton To Work With Sylvester Stallone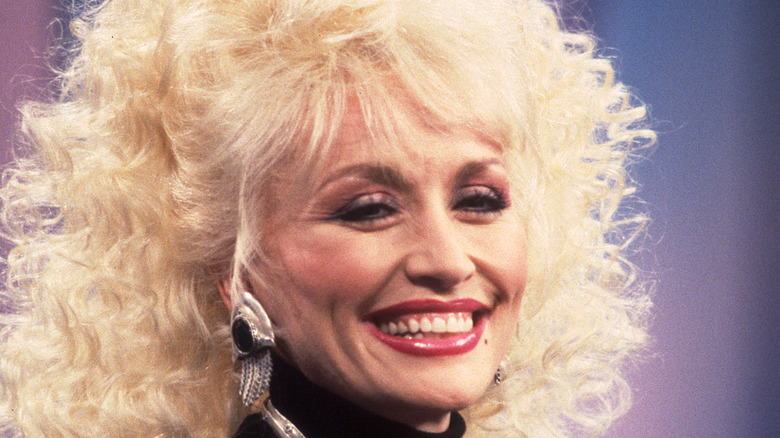 Paul Natkin/Getty Images
It should have gone down in history as one of the most iconic pairings of all time. Two flashy, charismatic, over-the-top icons at the very heights of their respective fame coming together to star in a musical comedy, 1984's "Rhinestone," in which, per IMDb, "a country music star [played by Dolly Parton] must turn an obnoxious New York cabbie [played by Sylvester Stallone] into a singer in order to win a bet." Stallone actually cowrote the "Rhinestone" script a decade after he was nominated for a Best Writing Oscar for his "Rocky" screenplay and was a bona fide movie star and '80s silver screen fixture, having played boxer Rocky Balboa three times and Vietnam war veteran John Rambo twice. Parton was already recognized as a queen of country music and had crossed over to movie stardom as well, with critically and commercially acclaimed roles in the movies "9 to 5" and "The Best Little Whorehouse In Texas." "Rhinestone" was her return to the big screen after a two-year hiatus. 
Unfortunately, "Rhinestone" was a flop. The New York Times noted in its review that "Mr. Stallone does nothing but swagger, mug adorably, deliver stupid wisecracks and wear set upon set of form-fitting clothes." Parton made out slightly better, with critic Janet Maslin calling her the best thing about the movie, writing that she "radiates such a perfect combination of sweetness and grit that she's a match for any co-star, even this one."
Dolly Parton and Sylvester Stallone could barely finish their scenes together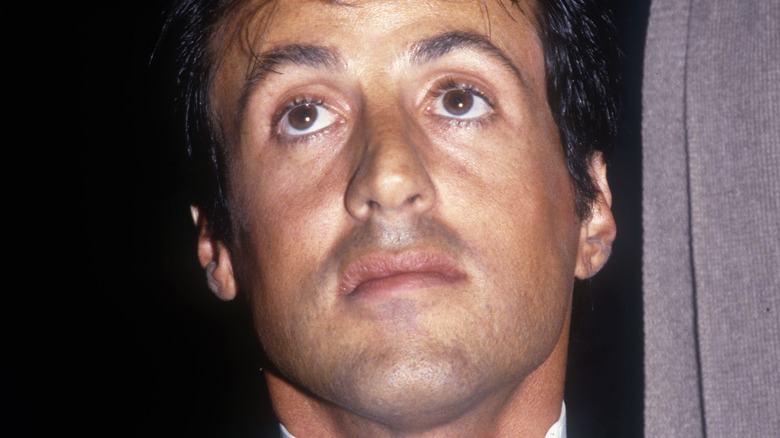 Peter Carrette Archive/Getty Images
"Rhinestone" had a disastrous outcome in terms of losing money and getting relentlessly roasted by critics. However, an interview with co-stars Dolly Parton and Stallone from the entertainment program "Evening Magazine" (posted on YouTube) shows that while their onscreen relationship may have been less than enthralling, it led to an affectionate and fun-loving friendship offscreen. Smooth Radio noted the obvious chemistry between Parton and Stallone as the pair traded quips and bantered, laughing uproariously as they recalled their time on the set. Parton joked that Stallone made her laugh so much that it was difficult to get through their scenes together: "And he had me laughing, I couldn't even do my scenes — they just left my laughing in, because I was laughing in places were I wasn't supposed to. I was supposed to be acting. He absolutely tickles me to death." 
Stallone told the interviewer, "I'll never forget, the first time I came in the door [Parton] was dressed all in black and had a meat cleaver," sending both the journalist and Parton into another round of laughter. He went on to tell Dolly, "I mean, you are the most absurd thing I ever seen, and I am sure I am the most absurd you ever [seen]." Unfortunately, Parton unwittingly predicted the future when she teasingly told Stallone, "I hope this is a hit so we can do something else together, 'cause if it's a flop I don't ever want to see your face again." As of this writing, the two have yet to work together again.