Here's Who Inherited Walt Disney's Money After He Died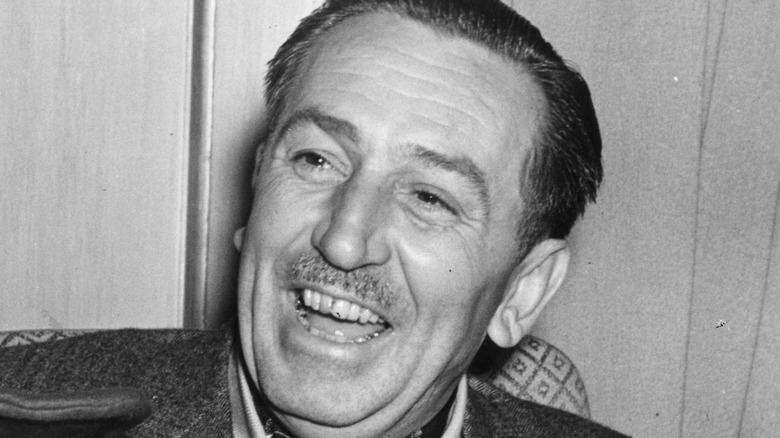 Edward G. Malindine/Getty Images
When Walt Disney struggled in the late 1920s to get himself and his fledgling animation studio off the ground, it is unlikely that he envisioned his name eventually becoming one of the most titanic media brands in history. His first theatrical release, 1937's "Snow White and the Seven Dwarfs," was a groundbreaking success and truly paved the way for his empire of films, merchandise, and theme parks.
While the company did go through a substantial rough patch after its founder's death, it came back to life in the 1990s with both the "Disney Renaissance" and its collaboration with Pixar. Within the span of 2006 to 2020 alone, the company's acquisition of various properties such as Marvel and LucasFilm contributed to it soaring from a value of $60 billion to over $201 billion (via Statista). Taking inflation into account, Disney's own net wealth at the time of his death in 1966 was over $1 billion (via Celebrity Net Worth). 
Walt's fortune is the subject of accusations of corruption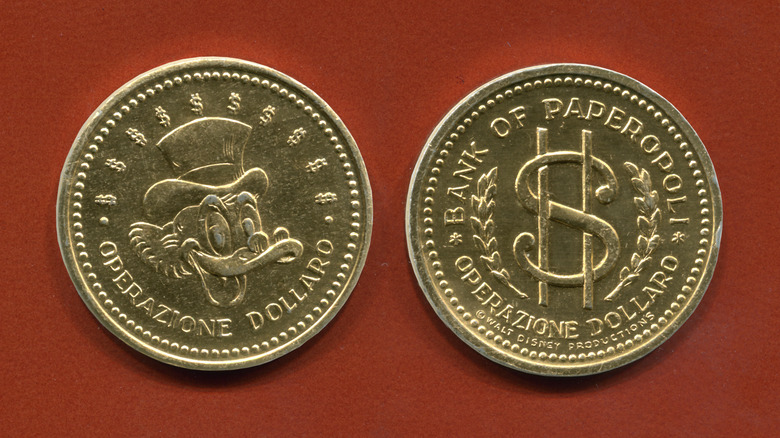 Art Villone/Shutterstock
According to Inspiration Feed, 90% of Disney's fortune was split evenly, with his wife and children receiving 45%, charities received another 45%, and the last 10% was intended for his remaining family members. Unfortunately, the fate of part of his fortune has become murky. In 1993 Sharon Mae Disney, the younger and adoptive daughter of Walt and Lillian Disney, died at the age of 57. She left behind three children — Victoria Diane Brown and twins Bradley and Michelle Lund. They stood to inherit $400 million, which became $200 million each when Brown died in 2002. 
However, this was only on the condition that they were judged to be "mentally capable" by adulthood, a likely response to learning difficulties that the twins suffered growing up (via Daily Mail). Due to Bradley having been additionally and falsely diagnosed with down syndrome, he was denied his share, while Michelle received hers. Both the trustees and the now-removed Judge David Cowan regularly refused to remedy the situation, leading to accusations of corruption (via The Orange County Register). This is also in spite of the fact that Michelle's own mental faculties are in question following an aneurysm she suffered in 2009 (via JD Supra). In contrast to this ongoing struggle, their four cousins have enjoyed comparatively quiet lives with their own shares and careers (via South China Morning Post).