Here's Who Inherited Jimi Hendrix's Money After He Died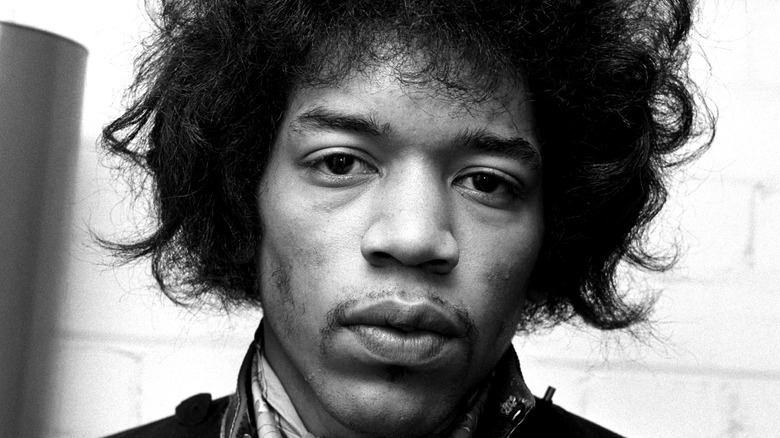 Avalon/Getty Images
Musician Jimi Hendrix was one of the biggest performers in the 1960s who displayed his impressive skills on the electric guitar. He has been an inspiration to many guitarists to this day and remains a rock music icon. It was in 1970 when Hendrix's career was cut short. On one September night of that year, Hendrix was with his girlfriend, Monika Dannemann. The couple had dinner together at Dannemann's apartment in Notting Hill, and later that night, the two attended a party at a friend's place, per ATI. According to reports, Hendrix took an amphetamine tablet before heading to the location.
It was approximately 3 a.m. when the couple left the party and returned home. Hendrix was still feeling the effects of the amphetamine he took and couldn't sleep. The next morning, Dannemann said that Hendrix was still asleep by the time she got up from bed, so she headed out to purchase cigarettes. Upon returning, she attempted to wake Hendrix to no avail, and that's when she called emergency services. Paramedics arrived to see Hendrix already dead due to asphyxiation from his own vomit. He was just 27 years old.
Jimi Hendrix's estate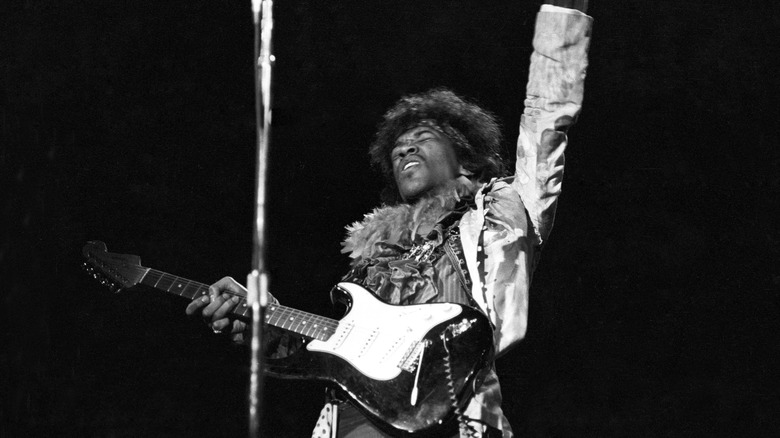 Michael Ochs Archives/Getty Images
Decades after his death, there's still a legal battle going on regarding Jimi Hendrix's estate. The musician didn't prepare a will before his passing, so his wealth was left to his father Al Hendrix, as reported by Express. An estate lawyer named Leo Branton handled the finances, and Al received income from his son's royalties. Al then decided to sell Hendrix's distribution rights a few years after his death but was, later on, able to gain them back after a legal dispute.
Al died in 2002 and his will dictated that the estate be left to his adopted stepdaughter named Janie Hendrix. However, Jimi's brother, Leon Hendrix, contested the will, as he said that he was left out of the inheritance because of Janie's influence. Leon's case was rejected by the court in 2007, and there have been legal issues regarding the use of Jimi's image. As of 2021, Hendrix's estate is worth $175 million, according to Net Worth Post. It is managed by the companies Authentic Hendrix and Experience Hendrix, which were established by Al Hendrix and are currently run by Janie (via The Guardian).