What Gucci Mane's Life In Prison Was Really Like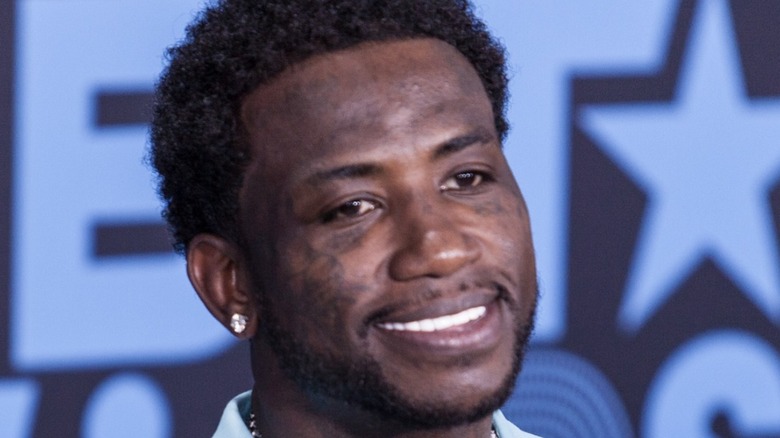 Arturo Holmes/Shutterstock
Rapper Gucci Mane, born Radric Davis, landed in prison in 2014 after pleading guilty to two separate crimes. He received a concurrent sentence for an aggravated assault he committed at an Atlanta club and for possession of a firearm by a felon, a federal crime (via The Guardian). This wasn't his first time behind bars, but it was his most significant stretch of prison time. He was arrested for murder in 2005, but the charges eventually dropped (via CNN). That same year, Mane was taken into custody on an assault charge after an incident at Big Cat Records, his Atlanta-based record label (via Billboard). He pleaded guilty in this case, and he was sentenced to spend six months in an Atlanta jail (via MTV).
More legal trouble arose for Mane in 2009 when he earned him another six months in prison for violating his parole (via New York Daily News). He seemed to want to take his life in a different direction upon his release, saying that "These past six months have been a difficult time, but I was able to do a great deal of soul-searching. I am coming out with a new attitude towards life." But Mane didn't seem to be able to avoid trouble for long, getting into hot water over two different offenses that got him sentenced to 39 months in a federal prison in August 2014.
Gucci Mane says prison saved his life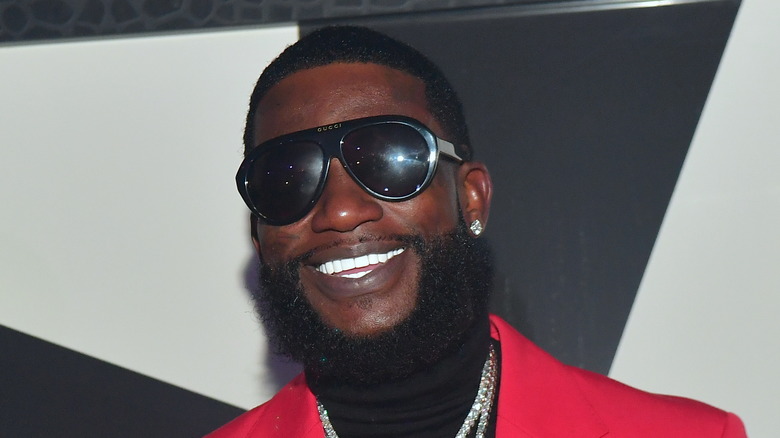 Prince Williams/Getty Images
Gucci Mane served his sentence at the Federal Correctional Institution in Terre Haute, Indiana (via The Guardian). This wasn't some country club-type of facility. It is a medium security prison with more than 1,000 inmates. Mane described it as "a place that is full of death, full of violence, full of despair" (via The Guardian). This challenging environment provided Mane with some inspiration. "It motivated me to change my life, because I'm never going back there," he said.
In fact, Gucci Mane may be one of the few prisoners who has praised spending time behind bars. He told author Malcolm Gladwell in an interview that he credited his stint in Terre Haute with helping him turn his life around. Mane "got off drugs" and lost 90 pounds while incarcerated (via Essence). Despite his fame, Mane didn't "play the celebrity game" in prison. "I made everybody who dealt with me deal with me as Radric Davis the man," he recalled.
While he downplayed his star status inside, he did keep putting out music. Mane released nearly 30 mixtapes during his prison days (via Allmusic). After his release in May 2016, he quickly had a hit with "First Day Out Tha Feds," which got roughly 1 million streams initially (via Billboard).