The Truth About How David Bowie Changed Madonna's Life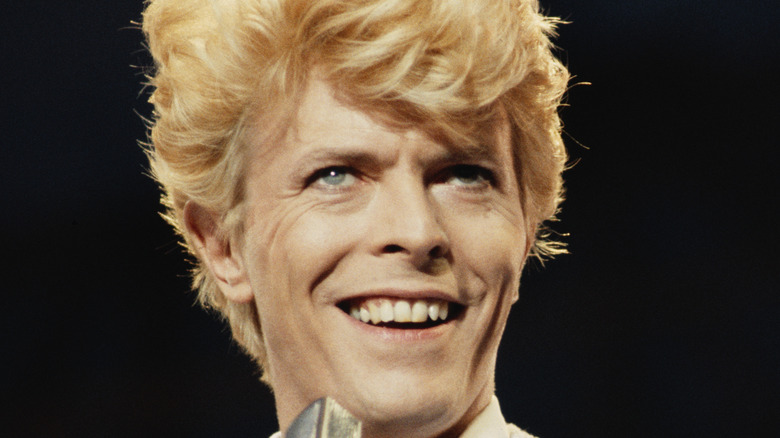 Michael Putland/Getty Images
To sustain a career in the pop music industry often requires constant reinvention on the part of an artist, not just in the music they produce but also in their aesthetic. One artist who perhaps understood this better than anyone was David Bowie, who drastically reimagined himself numerous times throughout his career, right up until the time he died from cancer in 2016 at the age of 69, per The Guardian. From Ziggy Stardust to Aladdin Sane, Bowie's constant and often androgynous transformations kept him relevant to whatever trends were happening in popular culture, and inspired a whole new generation of artists to be themselves by artfully obscuring their true identities.
With an audience consisting of both music lovers and professional musicians, many were devastated when Bowie died unexpectedly, and many expressed their grief and dismay on a variety of platforms. Around this time, one artist in particular, Madonna, who is known for her own professional reinvention, spoke out about how the shapeshifting legend changed her life.
He was her first concert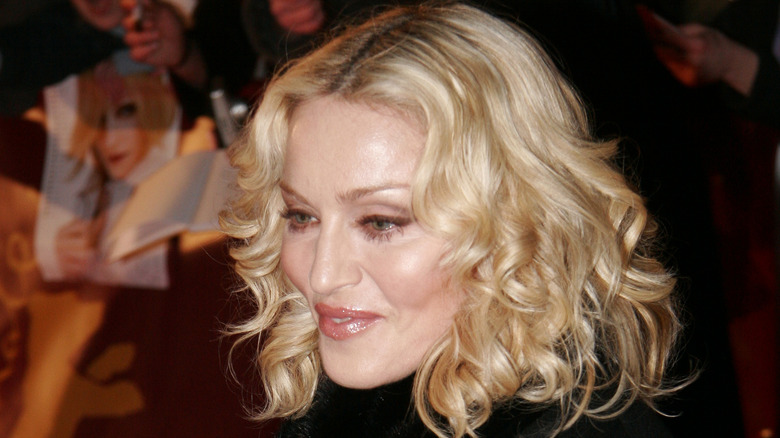 vipflash/Shutterstock
Madonna's revelations about the importance of David Bowie in her creative upbringing following his death were nothing new. She inducted Bowie into the Rock and Roll Hall of Fame in 1996, per Billboard, explaining he was the first musician she ever saw in concert. Back then, she said, "I don't think that I breathed for two hours. It was the most amazing show that I'd ever seen, not just because the music was great, but because it was great theater ... I came home a changed woman."
Shortly after news broke that the singer had died, Madonna took to Twitter to pen a response and open up about her grief. According to Billboard, one Tweet read, "Talented. Unique. Genius. Game Changer. The Man who Fell to Earth. Your Spirit Lives on Forever!," followed by "So lucky to have met you!!!! Hot Tramp I love you So!" and finally, "I'm Devastated! This great Artist changed my life! First concert i ever saw in Detroit! R.I.P." At this point, you have to wonder how many young musicians and music fans who saw Madonna for their first concert experience feel the very same way.