The Truth About Aaron Rodgers' Feud With His Family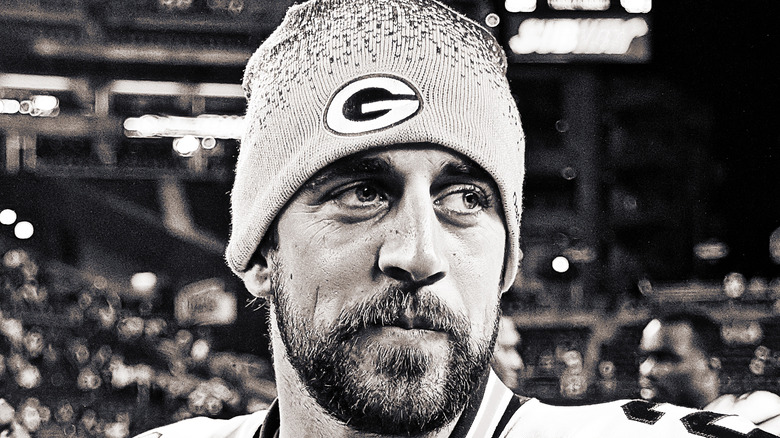 MPH Photos/Shutterstock
Aaron Rodgers, the quarterback for the Green Bay Packers, was beloved by many for a long time. It wasn't just his ability to lead a football team or throw the ball exactly where he wanted when he wanted while avoiding very large men who wanted to tackle and drive him into the dirt. He also exuded a charisma that led him to being a pitchman for insurance, for example. He even guest-hosted "Jeopardy!" in the wake of Alex Trebek's death, per USA Today. 
Things took a decided downturn in late 2021 when he violated the NFL's COVID-19 protocols, per the New York Times. Additionally, he reportedly decided to follow the advice of podcast host and UFC commentator Joe Rogan, instead of heeding the recommendations from league doctors, via The Irish Times. The athlete, who was used to fans at opposing stadiums booing him, had to get ready for a lot more people being mad at him. 
Yet, before all this, he reportedly had a rift within his own family. The drama, which involved celebrities, would make for a fascinating TV show. 
Olivia Munn may have played a part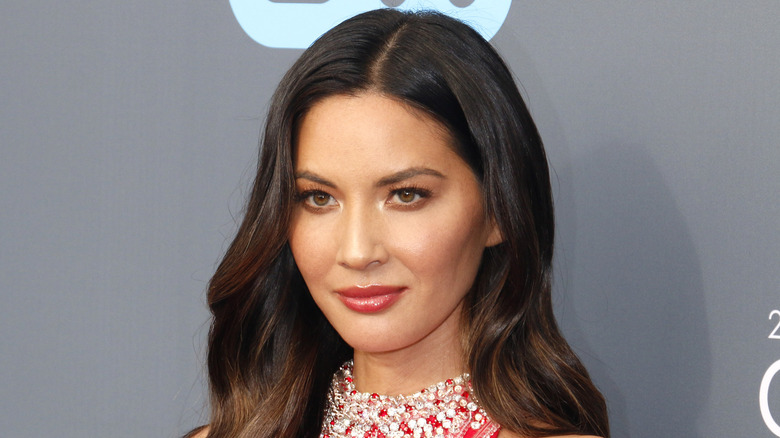 Tinseltown/Shutterstock
The purported main issue for Aaron Rodgers was that other family members decided to take their in-fighting public. Families fight, that's human nature. But how many of them are under the microscope like the multimillionaire quarterback? His brother Jordan Rodgers, who was on "The Bachelorette," was the first to say that something was wrong in 2016, according to The Sporting News. According to Jordan, he wasn't as close to Aaron as he was to his other brother. In addition, the Rodgers clan took umbrage with Aaron dating movie star Olivia Munn, via US Magazine. They felt that she isolated him from the family.
Munn and Aaron broke up in '18, but that supposedly didn't stop her from talking about her ex and his family life. This reportedly irked Jordan, and he then ripped Aaron for being fake about donating to a charity for California wildfires but not checking on his folks who were in the fire's path. Luke Rodgers, feeling left out, also took a shot at Aaron about the same thing. 
Aaron, who then dated race car driver Danica Patrick, made pointed remarks about religion on her podcast. This purportedly made his parents mad. Per US Magazine, they broke up, and Rodgers then got engaged to actress Shailene Woodley and was supposedly noncommittal about who was getting wedding invites. That is where the soap opera was as of this writing. Stay tuned.