Here's Who Inherited Philip Seymour Hoffman's Money After He Died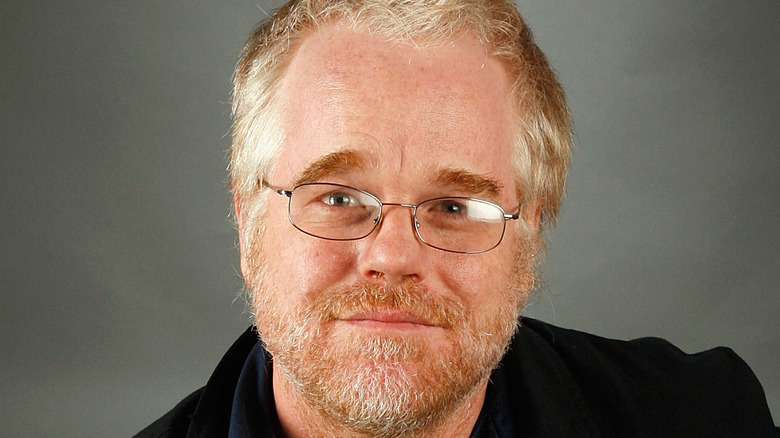 Mark Mainz/Getty Images
Philip Seymour Hoffman was one of the most celebrated actors of our time. In 2014, the Oscar winner was found dead in his New York apartment at the age of 46 from a reported heroin overdose that tragically closed the book on his life and his monumental movie career (via Today).
Hoffman was revered for his authentic, raw, and impassioned acting style. Director and long-time friend Paul Thomas Anderson, who cast him in three of his films ("Magnolia," "Boogie Nights," "The Master"), recalled "falling in love" with the actor the first time he saw him in Martin Scorsese's "Scent of a Woman."
"I knew what love at first sight was. It was the strangest feeling sitting in a movie theater and thinking, 'He's for me and I'm for him.' And that was it," he recalled (via Vanity Fair).
In his personal life, Hoffman was admired for being a dedicated family man. However, onlookers were puzzled when it was reported that none of his $35 million dollar fortune would go to his three beloved children, but rather entirely to his partner and their mother, Mimi O'Donnell (via Today).
If you or anyone you know is struggling with addiction issues, help is available. Visit the Substance Abuse and Mental Health Services Administration website or contact SAMHSA's National Helpline at 1-800-662-HELP (4357).
Hoffman wanted his kids to be financially independent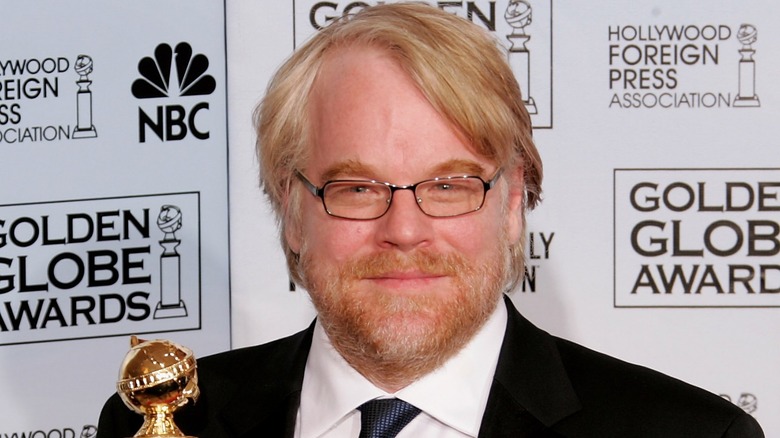 Kevin Winter/Getty Images
Whereas the information initially came off as confusing to fans and critics, Philip Seymour Hoffman's posthumous reasoning suddenly seemed to make a lot more sense. Before his untimely death, the actor remarked to various inquirers that he "did not want his children to be considered 'trust fund kids'" (via Today).
It's not unusual for the abundance of wealth accumulated by a person to intoxicate their children's prospective work ethics, so Hoffman decided to take what he saw as necessary preventative measures. Before his two daughters (Tallulah and Willa) were even born, he'd already established a will that would ascertain their financial independence.
His son Cooper, however, was named as a backup in the will in case something were to happen to O'Donnell in a worst case scenario situation (via LA Times). Nonetheless, like his sisters, he remains a non-beneficiary of his late father's wealth.
Seven years since his passing, the star is still remembered by professional acquaintances and family members alike.