What 50 Cent's Life In Prison Was Really Like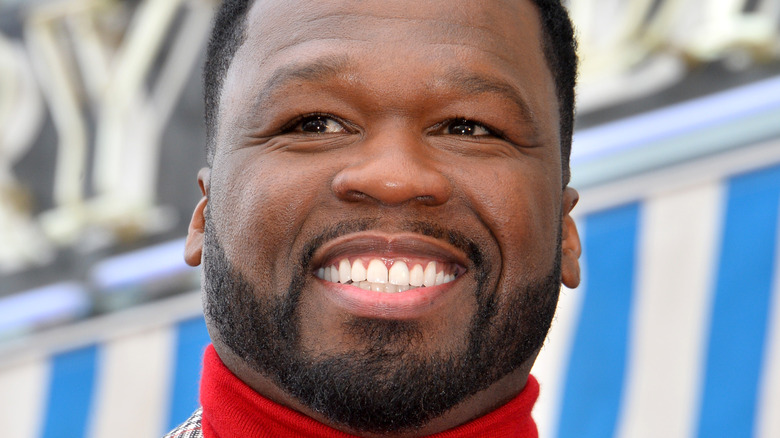 Featureflash Photo Agency/Shutterstock
Rapper 50 Cent started out as a musical artist, but these days he's not making music and currently works as an executive producer for several hit series, such as Starz's "Power" and "BMF," and ABC's now-canceled "For Life."
The New York native has a rag-to-riches story. Born on July 6, 1975, as Curtis Jackson, he was raised in the Jamaica section of Queens by a single mother. At a young age, he was exposed to drug dealing because it was the life that his mother was reportedly involved in. She died when he was just 8 years old, and his grandmother took him in. But perhaps the influence of his mother was just too much, and he, too, would find himself in the life of drugs and crime. It was during his pre-teen years that a young 50 Cent decided he would start selling drugs, per Biography. He was 12 years old dealing crack cocaine out of his grandmother's house. 
Of course, time would catch up with him. When he was 19, he was apprehended for selling drugs. It made him a person of interest, and police would later discover that he was in possession of more illegal drugs at home. This is the run-in that would send him to prison in 1994. A judge sentenced 50 Cent to three to nine years in prison. Yet, he had the option of going to a boot camp for a shorter sentence of six months, which he took.
50 Cent's prison time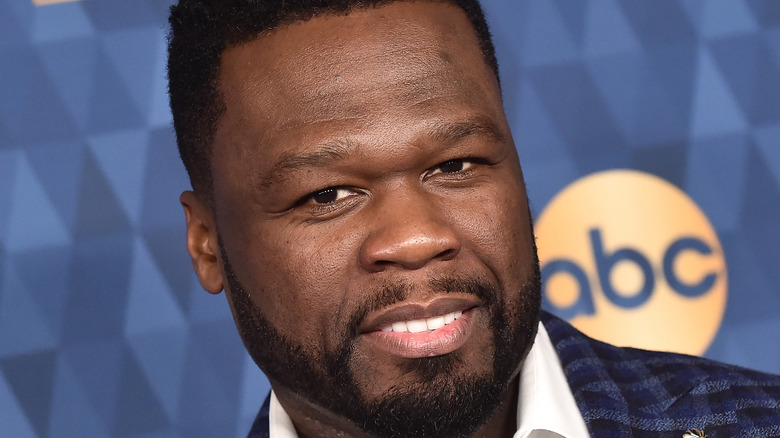 DFree/Shutterstock
50 Cent was sent to a facility in upstate New York where he'd call home for a half a year. However, it wasn't actually a "prison" in his words, per his book "From Pieces to Weight: Once Upon a Time in Southside Queens." The incarceration boot camp program was located on prison grounds, but did not have the same confinements that a usual facility did. While it seemed like there was more freedom because of the lack of tall walls or gates, there were drill sergeants to administer "discipline and pain."
In prison, 50 Cent did a lot of early morning physical drills — the ones typical for boot camp training. But he also had a job, too. In an interview promoting his show "For Life," the rapper talked about channeling his real-life prison experiences to portray a character on the show. He said working in a prison kitchen allowed him to hold some power over other inmates, which he gladly reveled in, per Page Six. "I worked in the kitchen. Serving food. There was a code. An inmate didn't like a certain dish, he'd signal to give only a little. If he liked it, he'd gesture for a lot. Because I didn't like most of them, I always gave a lot of the dishes they didn't want just to mess with them."