The Truth About How Journey Felt About Being Covered On Glee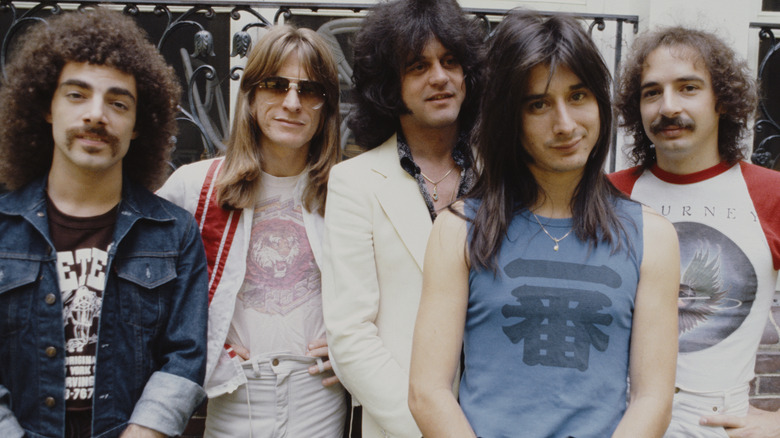 Michael Putland/Getty Images
It's likely that few would have expected that an emotional rock 'n' roll anthem called "Don't Stop Believin'" from the band Journey (above) would remain as popular as it has proven to be, passing the ultimate test for popular music: becoming relevant not just to the generation who loved it first, but to subsequent generations of music listeners. The track failed to attract much attention when it was originally released in 1981 on the Journey album "Escape." It wasn't even mentioned in the album review in Rolling Stone, according to NPR. 
Eventually, though, the song caught on, breaking the top 10 on the Billboard Charts, per Official Charts. Since then, the song's profile has only increased, sounding fresh to young listeners with several placements in popular films and TV shows, including "Monster," starring Charlize Theron, and the series finale of "The Sopranos." It's one music-themed TV show, however, that introduced the song to a whole new generation. Here's how Journey felt about being covered on "Glee."
They're thankful for the exposure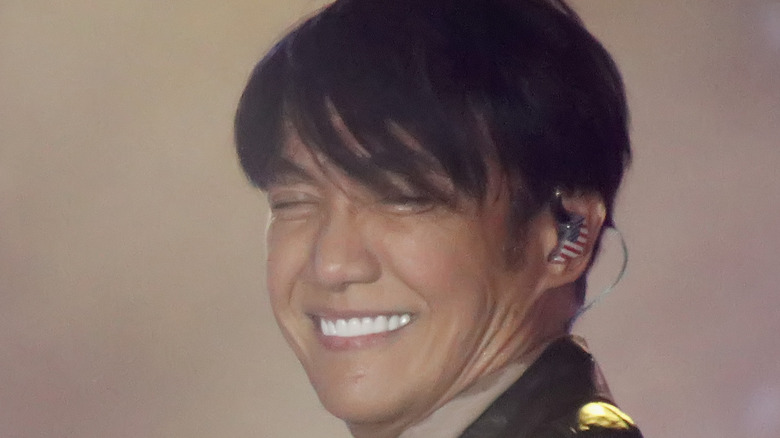 Donald Kravitz/Getty Images
In 2010, a cover of the rock classic appeared on the hit TV Show "Glee," and when it was released as a single, it entered the U.S. charts at No. 4, according to NME. Most importantly, though, this prominent exposure on a TV show aimed at tweens and teens helped reintroduce the song to a younger crowd of music listeners at a time when fortunes had ebbed for the band. The band's original lead singer, Steve Perry, left the group in 1987, per Biography, and was replaced with Arnel Pineda in 2007 (pictured above), who is able to do an uncanny approximation of Perry's dulcet register, as reported by The New York Times. 
For this reason, the "Glee" cover couldn't have come at a better time, as Journey bassist Ross Valory recalled to The Hollywood Reporter. "Journey's popularity had been based on a generational fan base," he said, "passed down from parents to kids. What we discovered with the 'Glee' phenomenon and 'The Sopranos' is that we're finding young school kids singing these songs, and they weren't raised with them." Because of this, music fans seem likely to continue believin' for many years to come, just like the song implores them to do.