Whatever Happened To LMFAO?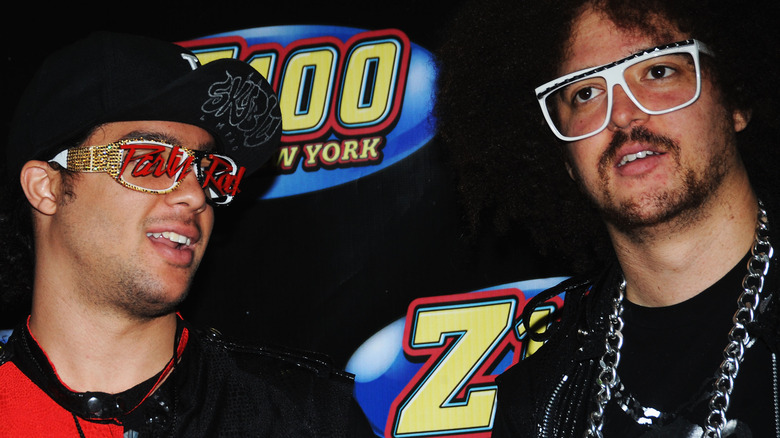 Brad Barket/Getty Images
According to Paper Mag, in 2011, the electric pop duo "LMFAO" burst upon the public with the song "Party Rock Anthem." The track is still the sixth-biggest hit song in Billboard's history and placed the duo at the center of the pop music world for a year at the very least.
The duo behind LMFAO, Redfoo and Sky Blu, would spend the year building momentum from "Party Rock Anthem" and their second hit single, "I'm Sexy and I Know It." The duo spent eight non-consecutive weeks at the top of the Billboard Top 100, reports Pop Crush. The pair's origins do not start with them, but instead with an even more famous man in music who is, in part, responsible for their lives — literally.
The duo are actually related. Redfoo is Sky Blu's uncle, and the duo have ties not just to hip hop or club music, but R&B and soul as well. Redfoo and Sky Blu's real names are Stephen and Skyler Gordy. They are the son and grandson of the legendary founder of Motown Records, Berry Gordy Jr.
Their success did not come from the soul or R&B music that built Motown, but instead the electronic dance pop of the early 2010s. Unfortunately, their success did not last as long as that of the family's patriarch.
The duo disbanded a year after peaking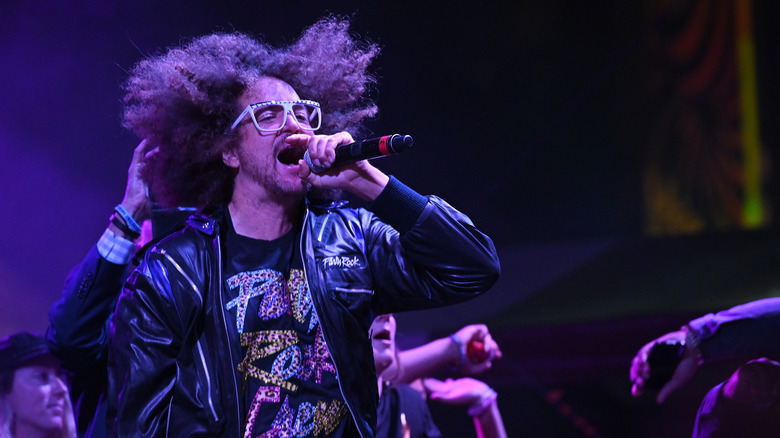 Duane Prokop/Getty Images
The duo's success continued into the early months of 2012. According to Pop Crush, they were a featured artist at that February's Super Bowl halftime show, starring Madonna. Seemingly on top of the world, the duo decided to separate in September of the same year.
How does a group go from one of the best new artists of 2011 to no longer even existing within a year's time? Paper Mag theorizes that the group and their hit singles were a final moment of the music zeitgeist of the era, meant to burn hot but quick. While "Party Rock Anthem" and the album "Sorry for Party Rocking" were breakthroughs, the group had been together since the mid-2000s after being signed by Jimmy Iovine's Interscope Records.
In a statement explaining the separation, Redfoo had this to say: "I feel like we've been doing this for so long, five or six years. And we're kind of like saying, well, let's just do what's natural and just kind of explore that, instead of like forcing it all the time."
Soon after the statement, Sky Blu released his own statement, saying that the group was not breaking up, but rather were taking time out to pursue their own desires, adding that the family members were still close. Almost a decade later, the pair has not reunited to make new music or perform.
What have they been doing?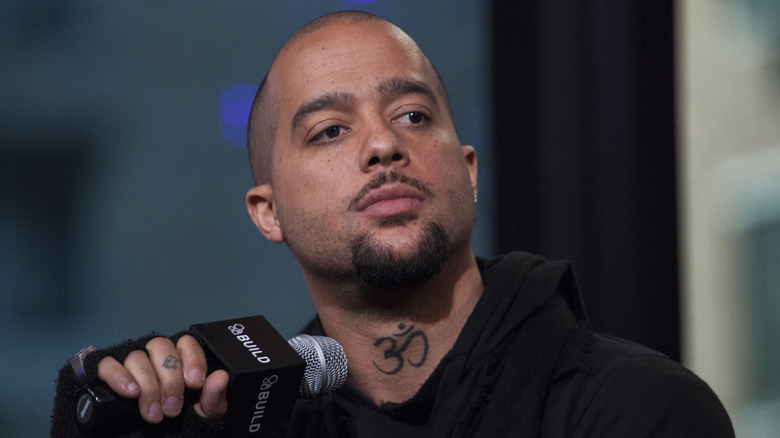 Santiago Felipe/Getty Images
As told by Pop Crush, Redfoo appeared on Season 20 of "Dancing with the Stars." While some performers find success on the show, Redfoo was the first contestant eliminated. According to Distractify, following an appearance on "X Factor Australia" and a failed solo debut album, Redfoo has stepped away from the music industry. He has turned his focus instead to playing tennis and maintaining a vegan lifestyle with his girlfriend, Jasmine Alkouri.
On the other hand, Sky Blu continued his music career years after the split with his uncle. He released two albums, 2013's "Rebel Music" and 2016's "F*** Yeah: Chaos To Consciousness." Outside of his debut single, "Pop Bottles," that charted in the top 25 on Billboard's Dance Club Songs, none of his songs have charted.
Unfortunately, the family members have seemed to hit an impasse in recent years. As told by TMZ, Sky Blu (above; now going by the stage name 8ky) said his uncle abandoned him when he suffered a severe back injury and that his uncle and former music partner had refused to pay royalties from their group, with even Redfoo's lawyers writing a letter saying he would not receive any money. He also said his uncle pushed him out of the group and "kept shuffling every day without me."