The Sad Way Elton John Remembers Michael Jackson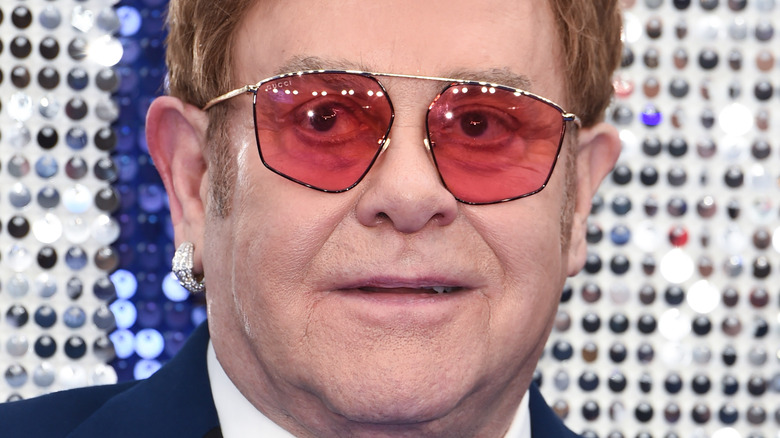 Featureflash Photo Agency/Shutterstock
Elton John is always outspoken and rarely afraid of drama. As was perhaps inevitable, then, he has gone on to have more than his share of celebrity spats. He has riled the likes of Rod Stewart, a man he has, by his own admission, "spent a significant proportion of [his] life deliberately trying to annoy" (per The Guardian). It seems theirs is a complicated, friendly yet often frosty relationship. Few stars who have cropped up in John's life to date, however, have left as complex an impression as Michael Jackson.
As The Washington Post reports, Michael Jackson died in 2009, aged 50. Needless to say, the sudden death of such a famous figure sent shockwaves around the world.
At the memorial event, Berry Gordy of Motown Records stated, "he studied the greats and became greater. He raised the bar and then broke the bar" (via YouTube). There's no denying that Jackson is one of the most prominent and prolific musicians of all time, but he was also a deeply troubled person, and this vulnerable side of Jackson is the one that will stick in Elton John's memory.
Elton John was very concerned for Michael Jackson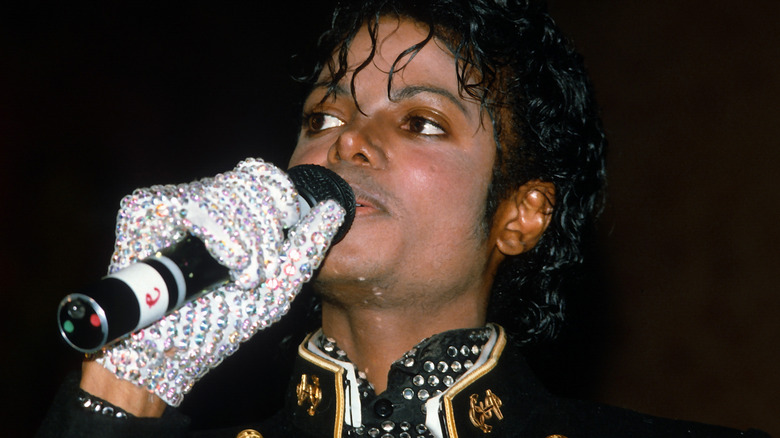 Yvonne Hemsey/Getty Images
In his 2019 autobiography, "Me," Elton John explains that his encounters with Michael Jackson over the years left a very negative impression. Per NME, John wrote in the book that the two stars met in the '90s. According to the "Tiny Dancer" singer, it appeared that Jackson "couldn't seem to cope with adult company at all." He reportedly vanished from the room and was found happily playing with the 11-year-old child of one of John's staff.
His makeup had been applied haphazardly too, John went on, remembering that the pop star appeared to be "really frail and ill." Completing his damning analysis, John simply stated that he deemed Jackson to be "a disturbing person to be around," lamenting his mental health.
Jackson's life was dogged by controversy, the pressures of fame and his record-breaking music career leading to a media storm the likes of which few celebrities have ever been subjected to. It's very difficult to know what to make of the legacy of Michael Jackson and his music, and Elton John found it equally hard to know what to make of the man behind the legend.