The Tragic Death Of Abraham Lincoln's Son, William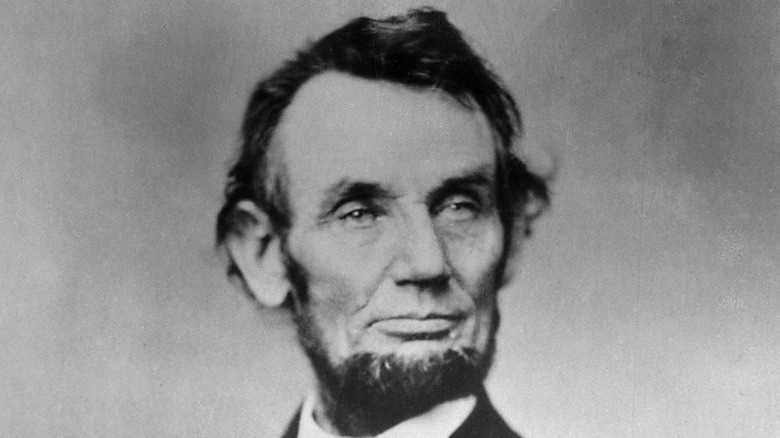 Donaldson Collection/Getty Images
Even with his assassination over 150 years ago, Abraham Lincoln's legacy as the 16th president lives on (via Biography). Per the Smithsonian, Lincoln is remembered for his efforts in preserving the union and ultimately ending slavery. What is perhaps less known about Lincoln is that he was a family man. According to History, he married Mary Todd Lincoln in 1842. The pair had met two years earlier and briefly split before tying the knot. The couple settled down and quickly started their family. Their first son, Robert, was born in 1843 (per Ford's Theatre). Their second, Edward, was born in 1846, William (known as Willie) in 1850, and Thomas (called Tad) in 1853.
William C. Kashatus writes that as a father, Lincoln was the complete opposite of his own father, who had physically and emotionally abused him. He believed that children should be "free, happy, and unrestrained by parental tyranny." Lincoln doted on his children and allowed them to freely play inside the White House. All That's Interesting states that Willie was Lincoln's favorite son. He was born months after the death of brother Edward, the then 3-year-old child of the Lincolns who had contracted tuberculosis. It would be Willie's death, however, that would ultimately break the Lincolns.
The Lincolns never recovered from Willie's death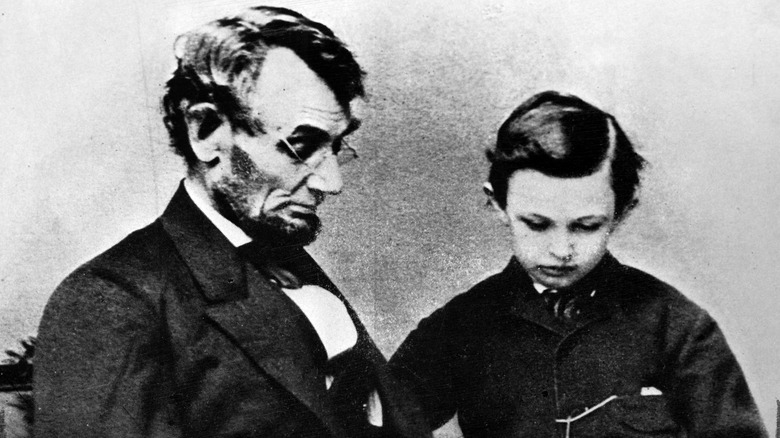 Everett Collection/Shutterstock
According to All That's Interesting, William's good-hearted nature strongly resembled his father's. He was said to be intelligent, thoughtful, and loved to learn and help others. Per William C. Kashatus, the boy often cheered Abraham Lincoln when he was down. Willie and younger brother Tad were also known to cause trouble inside the White House with their pranks and games. That changed when the boys fell ill after getting typhoid from contaminated water (via Mr. Lincoln's White House). Although his parents tried their best to nurse him back to health, Willie continued to deteriorate and died at the age of 11 on February 20, 1862. Of his death, Lincoln stated, "My poor boy. He was too good for this earth. God has called him home."
According to The Washington Post, a former slave who became seamstress to Mary Todd Lincoln described the president as being "unnerved" by his grief. As for Mary, she was said to be beside herself and became increasingly distant. She locked herself in her room for weeks and did not attend Willie's funeral on February 24. Tad eventually recovered and became incredibly close to his father. He would later die at age 18 (per Ford's Theatre). Robert would be the only son to survive childhood and outlive his parents. After Lincoln's assassination, Willie's body was exhumed from Oak Hill Cemetery in Washington, D.C., to be buried with his father in Illinois.