Whatever Happened To Ink Master Season 7 Winner, Anthony Michaels?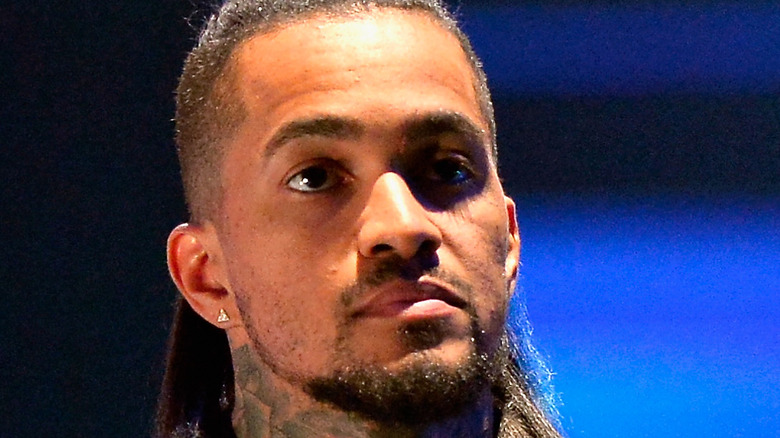 Bryan Steffy/Getty Images
For 13 seasons, "Ink Master" featured some of the most profound and eclectic talent in the tattooing world. Winners of the show took home $100,000 and got an honorable feature in "Inked Magazine" (via Tuko). High stakes and permanent mistakes are the name of the game. But what happens after all the ink-soaked confetti settles?
Luckily, winners don't have to rely on prolonged fame and perpetual press releases to make their time on the show worth it, like champs of "American Idol" or "The Voice." It would seem that the generous financial nest egg and notable reputation after the fact is all that's needed to feel comfortable and secure.
Season 7 winner Anthony Michaels took home the grand prize after judges decided that his stunning dragon back piece was worth the title. As of late, he's passing his days in his home state of Arizona with his wife, Kasey Michaels, and working out of the shop he owns, Twenty Five Twelve (per Suggest).
Then and now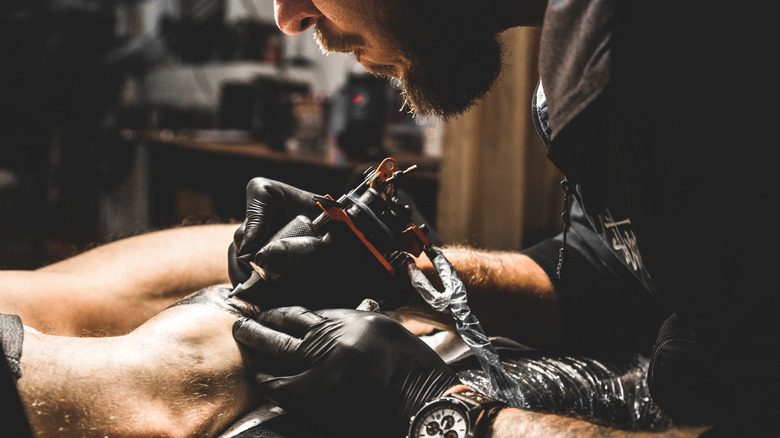 XArtProduction/Shutterstock
Anthony Michaels distinguished himself on "Ink Master" via realistic, portrait-esque pieces with brooding and dreamlike undertones. "Tattooing became a thing for me in seventh grade. I remember seeing a teacher during recess, his sleeve kinda rose up, and I dropped the basketball or whatever I was doing. I ran over there and asked, 'what is that?' He explained the process, and it clicked" (via News 13).
Even before he won, the shop he worked at back in Arizona was overflowing with calls from people trying to schedule an appointment. "The further he got on the season, lots of calls, a lot of people wanted to talk to him and try and get tattooed by him," recalled Ridge Young, a friend and former co-worker (per ABC 9 Tuscon).
His notable reputation as a needle-wielding craftsman has endured, with clients from all across the country reaching for some time in his chair at Twenty Five Twelve (via News 13).