Whatever Happened To Aretha Franklin's Children?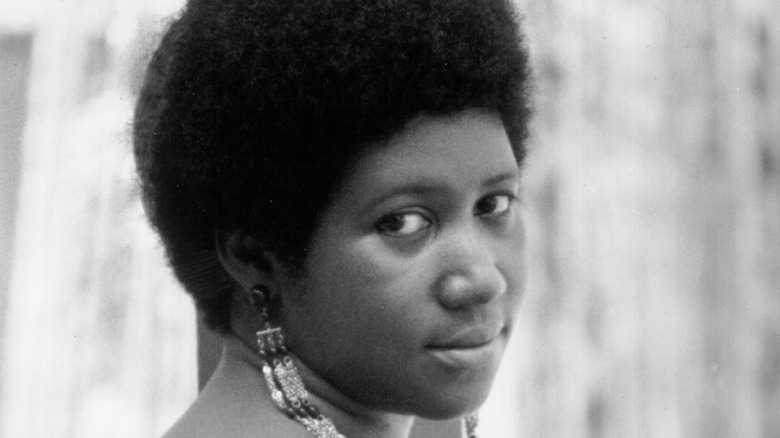 Michael Ochs Archives/Getty Images
Aretha Franklin is known for many things. The Queen of Soul, a Kennedy Center honoree, and a Grammy Award-winner are just a few of her most notable accomplishments (per The Street). Fewer people know about her upbringing in Detroit, however, or realize exactly how young she was when her first child was born; she ultimately went on to have four boys, according to Smooth Radio. Much like Aretha herself, though, what happened to those four children proves that success can come from tough beginnings.
Like parenthood, a career in music came early for Aretha Franklin. She was born in Tennessee but brought up in the Motor City, per The Street. She started singing gospel music, and by 14, she had her first record deal. Four years later, she signed to Columbia Records. At that point, she was already the mother of two young boys; her youngest born in 1970. In their own way, each one of Aretha's four children followed closely in her footsteps.
They all play music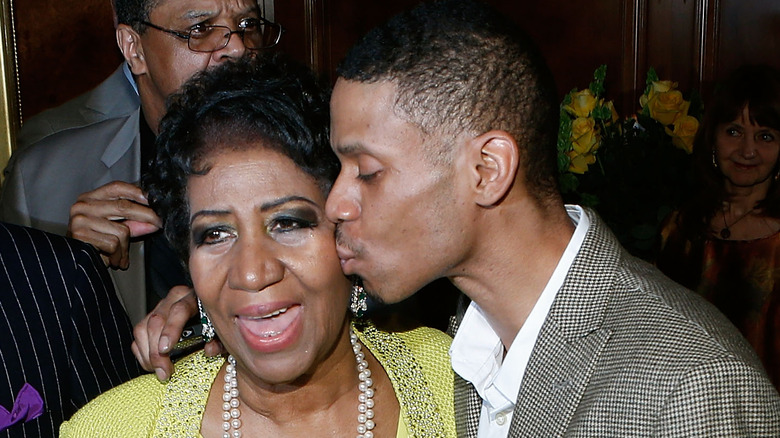 J. Countess/Getty Images
Each one of Aretha Franklin's children took up music in one form or another. Her firstborn, Clarence Franklin, arrived when she was only 12. According to Smooth Radio, not much is known about Clarence. He reportedly has "undisclosed special needs" and is supported by his mother's estate. Clarence took to music less than any of her other children, although he has written some songs that appear on his mother's records, according to reports. His father, Edward Jordan, is the only man with whom Aretha Franklin would have two children, including Aretha's second child, Edward Franklin.
Edward sang alongside his mother on several occasions, and even performed at her funeral (per Smooth Radio). Each one of Aretha's additional children looked to music for a career choice. Ted White Jr. has recorded several albums and supported well-known acts including INXS and Seal. And finally, Kecalf Cunningham (pictured above) is a Christian rapper. Considering her four children, Aretha Franklin left behind more than just an amazing body of work, but also a legacy of artists who will continue making music for many years to come.