Here's Who Inherited James Dean's Money When He Died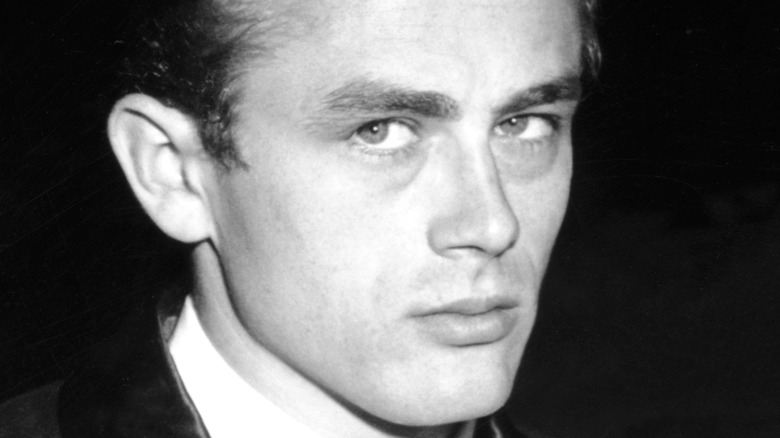 Michael Ochs Archives/Getty Images
Indiana-born James Dean is a celebrated icon whose life ended too soon. Known for his roles in "East of Eden" and "Rebel Without a Cause," Dean's short film career has transcended generations and his prevailing legacy continues to epitomize American youth in the 1950s (per Britannica). Though he started his career in Los Angeles, Dean moved to New York to work on Broadway. This later led famed director Elia Kazan to cast the young actor in the on-screen adaptation of "East of Eden." The film would eventually launch Dean into superstardom.
To celebrate the success, he bought himself a brand new Porsche (via James Dean). Dean loved racing and entered organized races a couple of times as his acting career was taking off. He had already participated in races in Palm Springs, Bakersfield, and Santa Barbara when he decided to compete in one in Salinas, California. Per Live About, he replaced his old Porsche with a shiny new silver Porsche Spyder in September 1955.
IMDb writes that Dean got his new Porsche delivered to the set of what would be his last film, "Giant." It's also reported that he sped around the Warner Bros. lot and was forbidden by the film's director, George Stevens, from joining any races until "Giant" was completed. Dean finished the film on September 23, 1955. Soon after, Dean and his mechanic headed to Salinas in the Spyder. Although he thought about towing his car to the race, Dean decided against it and got behind the wheel instead.
James Dean died without a will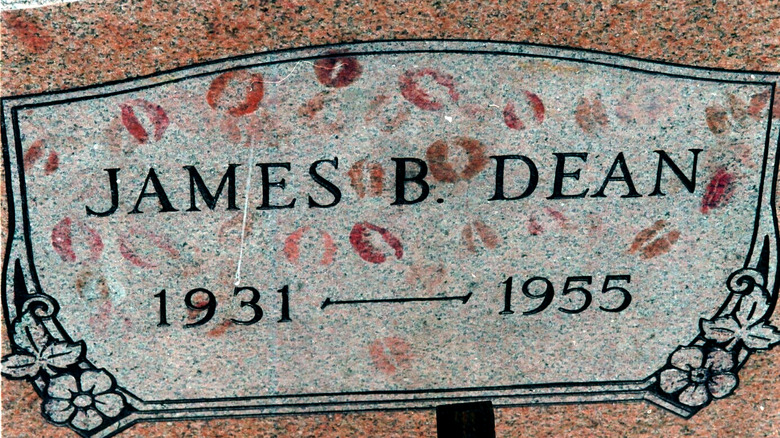 Michael Brennan/Getty Images
Dean and his mechanic never made it to Salinas. History writes that on September 30, 1955, James Dean's Spyder collided with a Ford sedan at an intersection in Cholame, California. Though the 23-year-old driver of the Ford vehicle and the mechanic survived, Dean died instantly, per Britannica. He was only 24. "Rebel Without a Cause" and "Giant" had yet to be released.
Although Dean had been pulled over for speeding earlier in the day, Exponent reports that it's believed he was only driving 55-60 mph at the time of the crash. Ultimately, the Ford is to blame for the crash as it had tried to make a left turn while the Spyder was heading towards it (via Live About). Per "Good Morning America," Dean received two Oscar nominations after his death; one for "East of Eden" and the other for "Giant."
Wellingborough Wills reports that Dean did not have a will in place. Thus, his estate automatically went to his father, Winton Dean, as Dean's mother had died while he was a child (via Biography). According to Danielle & Andy Mayoras, Dean only had about $100,000 in assets at the time of his death. However, his tragic demise quickly made him into a legend and icon. Simply put, he was going to be wealthier in death than he was while alive (per Keystone Law Firm). As a result, Dean's father created the James Dean Foundation Trust, in order to increase the commercial value of his son's name.
James Dean lives on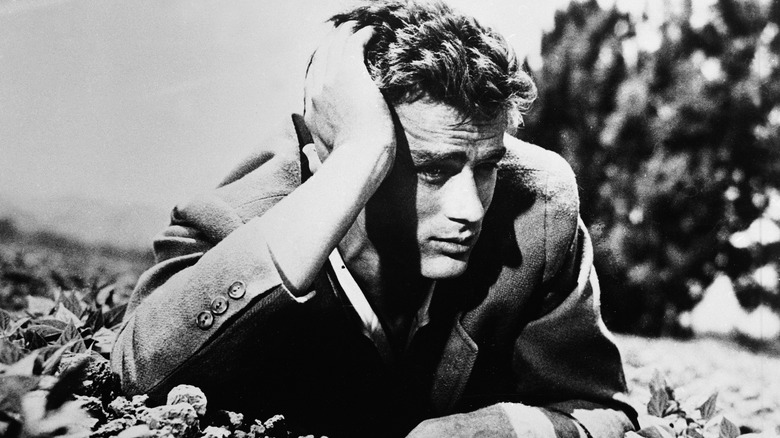 Hulton Archive/Getty Images
Danielle & Andy Mayoras explains that in 1991, the James Dean Foundation won a lawsuit against Warner Bros. when it was ruled that Dean's heirs had the sole rights to profit from his name and memory. Warner Bros. had sued the foundation because they believed that they had the "rights of publicity" because of contracts Dean had signed while he was still alive and working for the studio (via The Law Offices of DuPont & Blumenstiel). A court ruled that although Warner Bros. could use his name and likeness to promote films, Dean's family had all the other rights.
In 2014, Dean's heirs sued Twitter and a number of Twitter users. The lawsuit specifically targeted a user under the name @JamesDean. The family stated that his name and images could not be used without their consent. However, the lawsuit was later dropped because they failed to reveal who was behind any of these fan accounts. @JamesDean was later suspended from Twitter and the user name has not been used since.
Nearly 67 years after his death, Celebrity Net Worth writes that Dean's estate still earns six figures annually. Although he only starred in three films, it's reported that his likeness and image generates $5 million a year. In 2019, it was announced that CGI was going to be used to resurrect Dean for a film titled "Finding Jack" (per The Hollywood Reporter). The Daily Express states that role was given to the late actor when Elvis' estate turned down the offer.