Here's Who Inherited James Dean's Money When He Died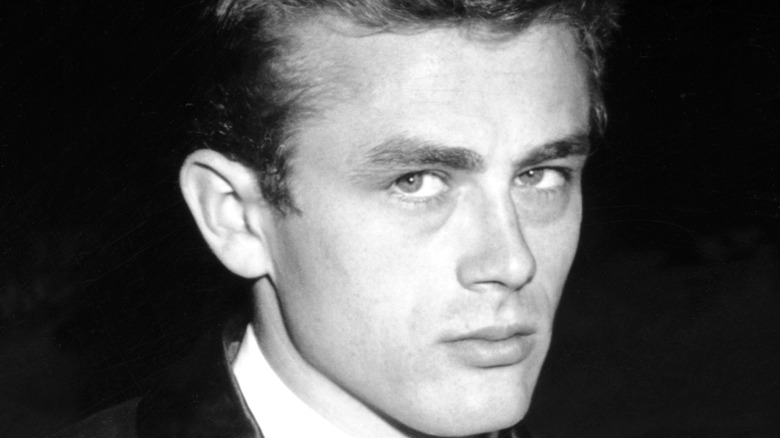 Michael Ochs Archives/Getty Images
Indiana-born James Dean is a celebrated icon whose life ended too soon. Known for his roles in "East of Eden" and "Rebel Without a Cause," Dean's short film career has transcended generations and his prevailing legacy continues to epitomize American youth in the 1950s (per Britannica). Though he started his career in Los Angeles, Dean moved to New York to work on Broadway. This later led famed director Elia Kazan in casting the young actor in the on-screen adaptation of "East of Eden." The film would eventually launch Dean into superstardom.
To celebrate the success, he bought himself a brand new Porsche (via James Dean). Dean loved racing and entered organized races a couple of times as his acting career was taking off. He had already participated in races in Palm Springs, Bakersfield, and Santa Barbara when he decided to do one in Salinas, California. Per Live About, he replaced his old Porsche with a shiny new silver Porsche Spyder in September 1955. Soon after, Dean and his mechanic headed to Salinas in the Spyder. They never made it.
James Dean died without a will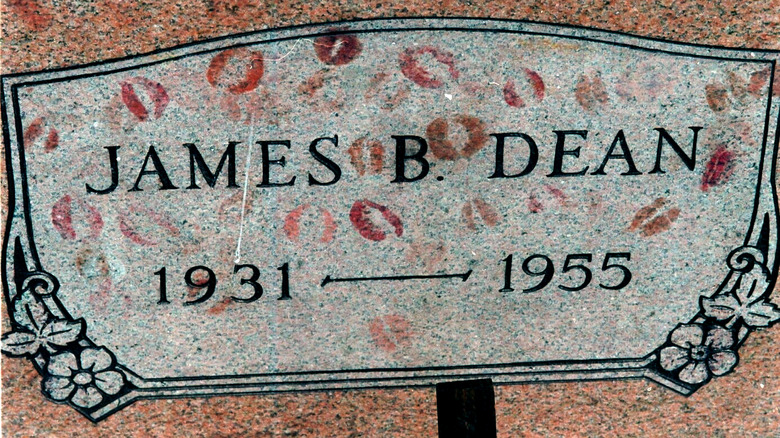 Michael Brennan/Getty Images
History writes that on September 30, 1955, James Dean's Spyder collided with a Ford sedan at an intersection in Cholame, California. Though the driver of the Ford vehicle and the mechanic survived, Dean died instantly, per Britannica. He was only 24. "Rebel Without a Cause" and his last film,"Giant," had yet to be released. 
Wellingborough Wills reports that Dean did not have a will in place. Thus, his estate automatically went to his father, Winton Dean, as Dean's mother had died while he was a child (via Biography).
According to Danielle & Andy Mayoras, Dean only had about $100,000 in assets at the time of his death. However, his tragic demise quickly made him into a legend and icon. Simply put, he was going to be wealthier in death than he was while alive (per Keystone Law Firm). As a result, Dean's father created the James Dean Foundation Trust, in order to "maximize the commercial value of his name." In 1991, the foundation won a lawsuit against Warner Bros. when it was ruled that Dean's heirs had the exclusive rights to "profit from his legacy." Sixty-six years after his death, his estate still generates millions a year (via The Law Offices of DuPont & Blumenstiel).