The Real Reason Bernie Leadon Left The Eagles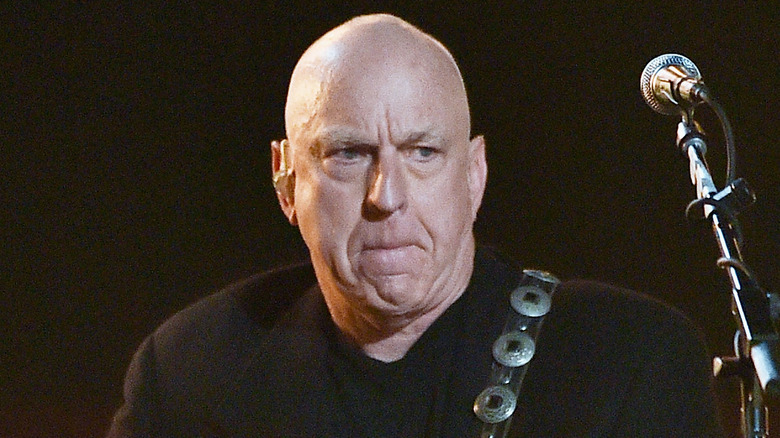 Kevork Djansezian/Getty Images
For parts of six decades, one of the biggest forces in rock 'n roll has been The Eagles. The group convened in 1971, according to Billboard. Their first, self-titled album, released in 1972, spawned multiple hits and became one of the staple albums of the classic rock genre, and is still a best-seller to this day.
Like all bands, The Eagles have gone through some lineup changes over the years. The men who have performed in the band have pursued solo careers, left due to health concerns, or simply weren't a good fit. One of the original Eagles was in the latter category.
Bernie Leadon was a multi-instrumentalist who was actively sought-after by founding member Glenn Frey. Leadon recorded and toured with the band in its early years. However, not all jobs are a perfect fit, and he eventually left the band, although he would appear from time to time with The Eagles for reunion tours over the years.
Bernie Leadon wanted to stick to his country roots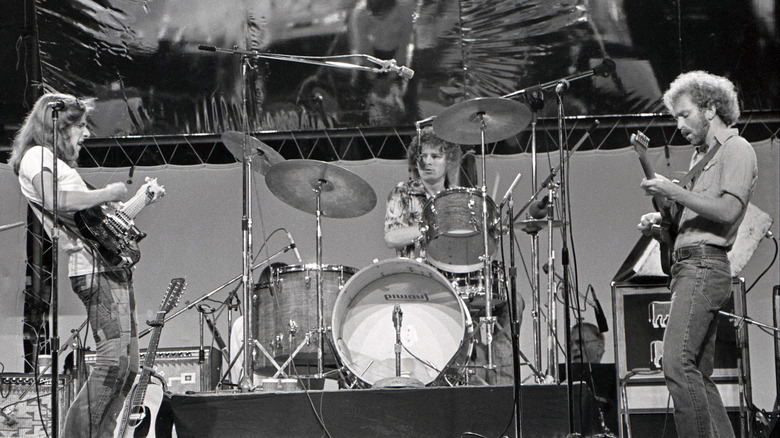 Icon And Image/Getty Images
Leadon (above, right, in 1974) was a key figure in forging The Eagles' early sound that combined country and rock before he and the band parted ways; Leadon was replaced by Joe Walsh. According to Nights With Alice Cooper, a key reason for the departure was the band's grueling recording and touring schedule, and the fact that Don Henley and Glenn Frey were monopolizing the songwriting process.
According to Rock History Music (posted on YouTube), another rumor that's been circulating for decades is that Leadon, who performed in country music prior to signing with The Eagles, wasn't interested in the band's move towards more rock-oriented music. Leadon said that's not entirely true. "It wasn't a problem, I enjoyed that stuff," he said.
These days, Leadon looks back fondly on his years with his old band. Nights with Alice Cooper quotes him this way: "It's totally positive. Y'know, when I was in the band, it was a working band — we were making an album a year, and touring a lot, and building the franchise. That was really fun to do, so it was like, y'know, doing a startup business," he said.