Here's Who Inherited Jim Morrison's Money After He Died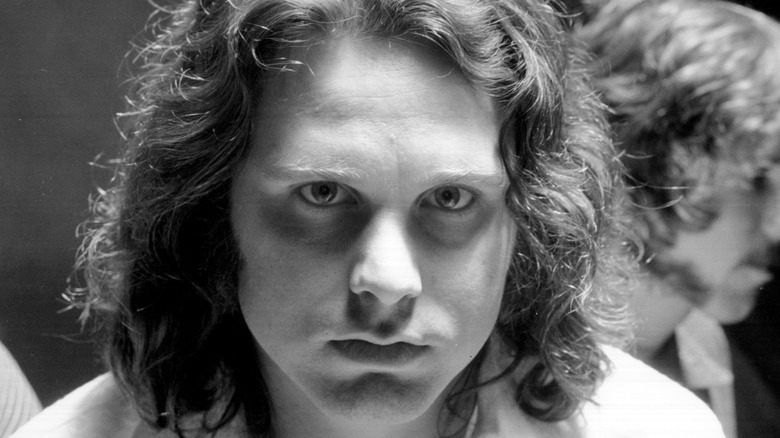 Estate Of Edmund Teske/Getty Images
Jim Morrison was arguably one of the greatest musicians of his time, if not of all time. The lead vocalist and one of the principal songwriters for The Doors helped forge their unique version of psychedelic rock, and his rugged good looks melted hearts around the world. Then, at the height of his fame, the Florida-born rocker joined the infamous "27 Club" — that is, musicians who died at the age of 27. As Rolling Stone reports, on July 3, 1971, Morrison joined the likes of Janis Joplin, Jimi Hendrix, Amy Winehouse, and multiple others who would be struck down in their prime. In Morrison's case, his death was due to circumstances that still remain unclear five decades later (per The Washington Post).
When he died, Morrison wasn't exactly loaded. According to The Wealth Advisor, he had approximately $400,000 in the bank, roughly equivalent to about $2.7 million in 2021 (according to Dollar Times), plus a 25% stake in The Doors, and his own songwriting rights. Unfortunately, things didn't turn out to be that simple, and the distribution of Morrison's estate would be a complicated matter that would play out over several years.
It took years to sort out Jim Morrison's estate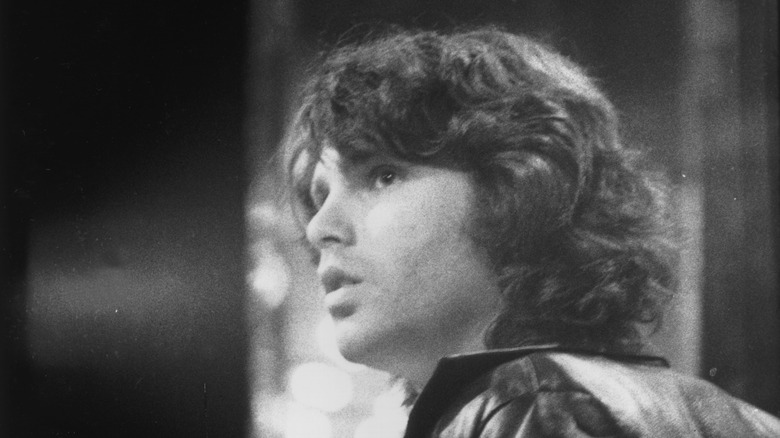 Andrew Maclear/retired/Getty Images
Officially, Jim Morrison left a bare bones will –- just two pages long –- that was intended to tie up his estate's loose ends should he die. Specifically, according to Medium, he left his cash and his stake in The Doors to his girlfriend at the time, Pamela Courson. That was hardly the end of it, however, as several women claimed that Morrison had fathered their children, and Morrison's own bandmates claimed that he owed them money for cash advances.
Things got even more complicated when Courson died three years later, childless and without a will. The assets passed to her parents, according to Tower Street Finance, but then Morrison's parents claimed their son was incompetent when he wrote his will, and that it was invalid. The two sides later settled out of court.
That still wasn't the end of it, however. As The Wealth Advisor notes, when Morrison's parents died, their share of his estate went to his siblings. At least some of Courson's parents' share of Morrison's estate has also gone to Pamela's siblings.