Here's Who Inherited Phil Hartman's Money When He Died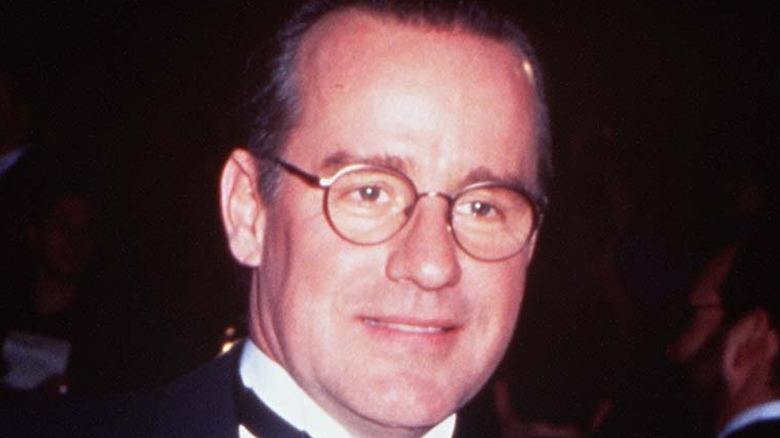 Barry King/Getty Images
Actor, comedian, and screenwriter Phil Hartman gained popularity in 1986 when he became a cast member of "Saturday Night Live." Before that, he appeared in the TV series "Pee-wee's Playhouse" as Captain Carl. In fact, Hartman helped actor Paul Reubens in developing the character of Pee-wee Herman, and he also served as a co-writer for the movie "Pee-wee's Big Adventure," per Biography. Hartman was beloved by his friends in the industry and had a successful career. His personal life, however, was turbulent.
Hartman's first marriage was to Gretchen Lewis in 1970, but the union only lasted for a couple of years. In 1982, he married Lisa Strain, but the couple ended up divorcing as well. It was shortly after the divorce when Hartman met Brynn Omdahl, who would be his third wife. He married Omdahl in 1987, but soon, the couple experienced cracks in their relationship. Author Mike Thomas, who wrote a biography about Hartman, said this about the couple's union (via ABC News), " ... As the months go on, the cracks being to show and Phil does what he did with his last two relationships — he begins to withdraw emotionally. They begin this pattern of fighting and making up and fighting and making up that would mark their relationship from there on out."
Phil Hartman's death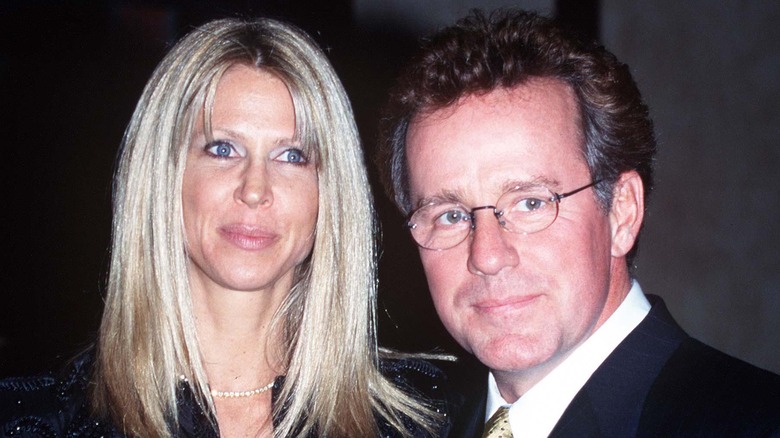 Russell Einhorn/Getty Images
Brynn Omdahl had a short temper had a tough time controlling her anger. She also abused alcohol and drugs. She was in and out of rehab, but it seemed that she wasn't able to kick the habit. On the evening of May 27, 1998, the couple had another fight. According to Hartman's friend, the two typically argued about Omdahl's drug use, and the situation would get heated. Their fights ended with Hartman retreating to their bedroom to sleep, and when the next day came, things between them would be normal again, per People. That night, however, Hartman would never wake up.
After the fight, Hartman retreated to their bedroom and slept. Before 3 a.m. on May 28, Omdahl got one of the guns they kept at home and shot the sleeping Hartman three times — two in the head and one on the right side of his body; his death was instant. According to Biography, Omdahl then drowned herself in alcohol and went to her friend Ron Douglas' house to confess what she did. On their way back to the couple's home, Omdahl phoned her friend Judy and told her what happened. Judy raced to the couple's home and met up with Omdahl and Douglas. Upon confirming that his friend, indeed, killed her husband, Douglas called 911 and reported Hartman's murder. By the time authorities arrived at the scene, Omdahl had locked herself in the bedroom and shot herself with the same gun she used to kill Hartman.
Phil Hartman's last will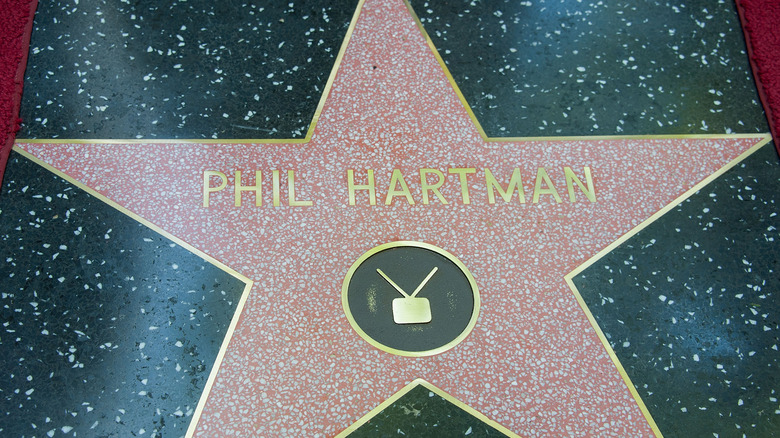 Valerie Macon/Getty Images
The shocking murder-suicide left Phil Hartman and Brynn Omdahl's children without parents. The couple had two kids: Sean Edward,9 and Birgen Anika, 6. According to the Los Angeles Times, Hartman's will, which was drafted in March 1996, listed Omdahl as the beneficiary of his estate. However, with both of them dead, their estates were passed on to the two children. The papers filed in court showed that the couple had similar clauses on their wills.
As reported by AP News, the children will get one-third of the inheritance when they reach the age of 25 or when they earn a four-year degree from an accredited university. The second portion of the inheritance will be given when they reach 30 years old, and the remaining balance will be distributed when they turn 35. Omdahl's sister, Katherine Wright, was listed as the couple's first choice to stand as the guardian to their children. The couple also left $50,000 to Wright to assist in raising the kids, in addition to giving her permission to access the trust for anything needed for them. Per his request, Hartman was cremated and his ashes were scattered over Santa Catalina Island's Emerald Bay.