What Happened In The Hours Before Phil Hartman's Murder?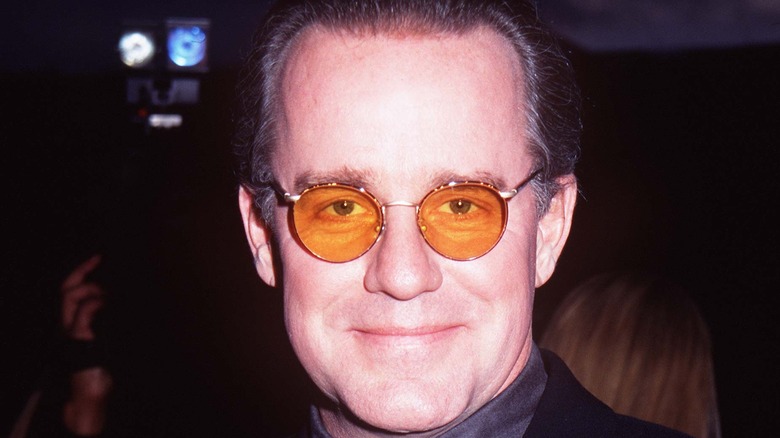 Barry King/Getty Images
According to Biography, Phil Hartman became a bona fide star when he joined "Saturday Night Live" in 1986. By the time he left the show in 1994, Hartman was considered to be a comedic icon (via Heavy). After his divorce from his second wife, Hartman went on a blind date with model-actress Brynn Omdahl. All That's Interesting states that though she had previously abused drugs, she was sober when she met Hartman. They married shortly after and had two children, Sean and Birgen. The marriage, however, was not as rosy as it might have appeared. The couple moved to California when Hartman left "SNL" and Omdahl began using again.
Those close to Hartman and Omdahl state that she had anger issues and the couple often fought. This was exacerbated by her drug and alcohol addiction. Omdahl, who did not have much success in the entertainment business, was said to have been jealous and resentful toward Hartman. By the late 1990s, their marriage was toxic and falling apart. Per Film Daily, this came to a head when sometime before 3 a.m. on May 28, 1998, Omdahl shot Hartman multiple times in the head and chest while he slept in their Encino home. Realizing what she had done, she later turned the gun on herself.
The Hartmans had been arguing the night of the murder-suicide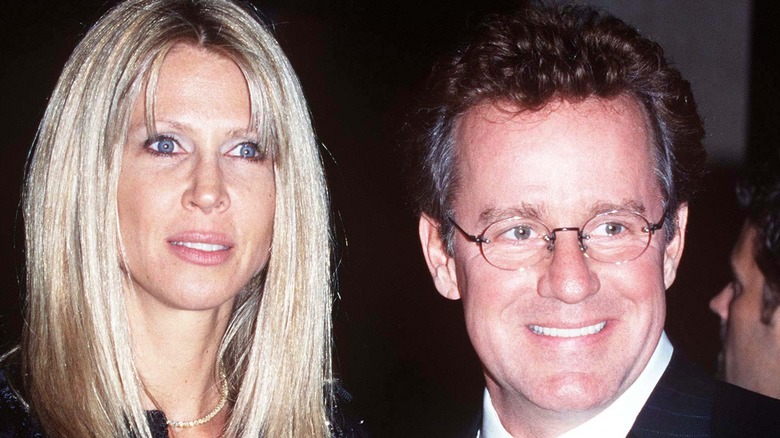 Russell Einhorn/Getty Images
On the night of May 27, Omdahl had gone to dinner with a friend who later said that she seemed to be in a good state of mind (via All That's Interesting). When she returned home, a fight ensued between Hartman, 49, and Omdahl, allegedly about her drug use. According to Biography, Hartman would end the fights by retreating and going to sleep in their bedroom while she cooled off. The night of the murder-suicide was no different. But this time, Omdahl, who was intoxicated and on drugs, took out a gun from their closet and shot her husband, who died instantly. Heavy reports that the couple's two children were at home when this occurred.
In a state of shock, Omdahl drove to the home of her friend, Ron Douglas. Per Film Daily, she confessed her crime to Douglas who did not believe her due to her manic state. When Douglas followed Omdahl home and found Hartman dead, he called 911. Before authorities arrived, she locked herself in the bedroom with Hartman's body and shot herself. A toxicology report noted that Omdahl had alcohol, cocaine, and Zoloft in her system, as reported by CNN.
The murder-suicide is a shocking end to the life of a man who was said to be full of warmth and a loyal friend (via Hello Giggles). Phil Hartman was not the only "SNL" alum to have an untimely death. Others include John Belushi, Chris Farley, and Gilda Radner (per Mental Floss).
If you or anyone you know is struggling with addiction issues, help is available. Visit the Substance Abuse and Mental Health Services Administration website or contact SAMHSA's National Helpline at 1-800-662-HELP (4357).
If you or anyone you know is having suicidal thoughts, please call the National Suicide Prevention Lifeline​ at​ 1-800-273-TALK (8255)​.