Who Was Queen Elizabeth's Racing Manager Porchie?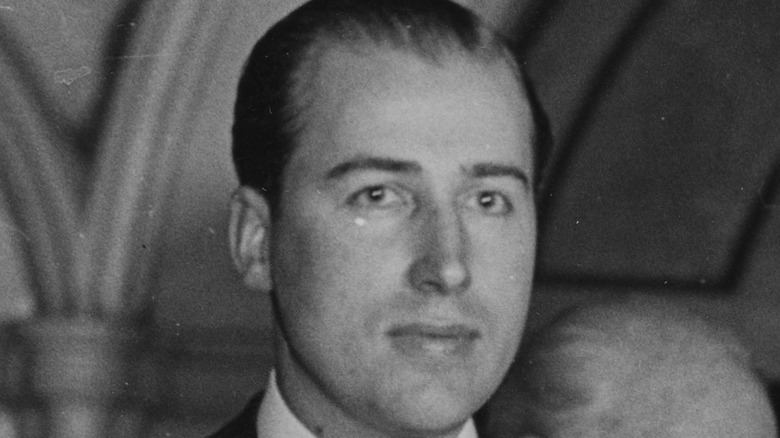 Keystone/Getty Images
Fans of the TV series "The Crown" know Lord Porchester, the 7th Earl of Carnarvon or Porchie as Queen Elizabeth II's horse racing manager and friend, but aside from that, who was he? Porchie was born Henry George Reginald Molyneux Herbert in 1924 to the 6th Earl of Carnarvon and his first wife. His father was a close friend of Queen Elizabeth II's uncle, Edward VIII, and according to Radio Times, Porchie was the queen's childhood friend. They had a close relationship due to their common love of horses.
Lord Porchester's interest in horses started at an early age. In fact, he started breeding them when he was just 19 years old. He was also a member of the Royal Horse Guards during World War II. Sometime in the late 1960s, Porchie worked with the queen in order to come up with a new strategy for her horse breeding, and in 1969, Porchie officially became Queen Elizabeth II's racing manager, per Elle. The two were often photographed traveling and attending races together, which fueled the rumor that they were more than friends.
Lord Porchester and Queen Elizabeth II's close friendship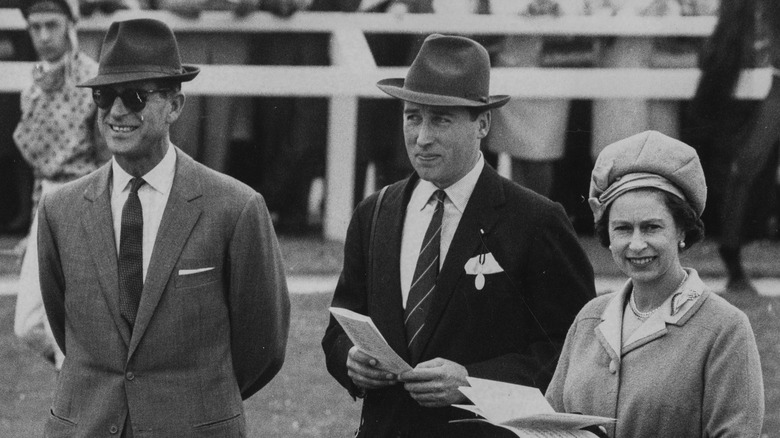 Roger Jackson/Getty Images
Royals, understandably, are extremely private when it comes to their private affairs, and despite the rumors, the palace has never confirmed nor denied the rumor regarding Porchie's relationship with Queen Elizabeth II. One royal historian, Robert Lacey, shared his take on the rumor and says that the relationship was nothing more than friendship and they just had "the same wavelength" when it came to horses. A royal biographer, Sally Bedell Smith, also had the same opinion. "I would not go beyond characterizing them as old friends who had a very deep bond in this mutual love of horses, and horse breeding and horse racing. They were extremely fond of each other, but I have no reason to think that it went any further," she told People.
The two were so close, in fact, that Queen Elizabeth II is the godmother of Porchie's eldest child, George. Lord Porchester married Jean Margaret Wallop in 1956, and the queen was also good friends with his wife. George even spoke of his father's friendship with the queen and said, "It was a very equal friendship ranging over many interests" (via Elle). Porchie remained Queen Elizabeth II's racing manager until his death in 2001 at 77 years old.