What Happened To John Lennon's Children?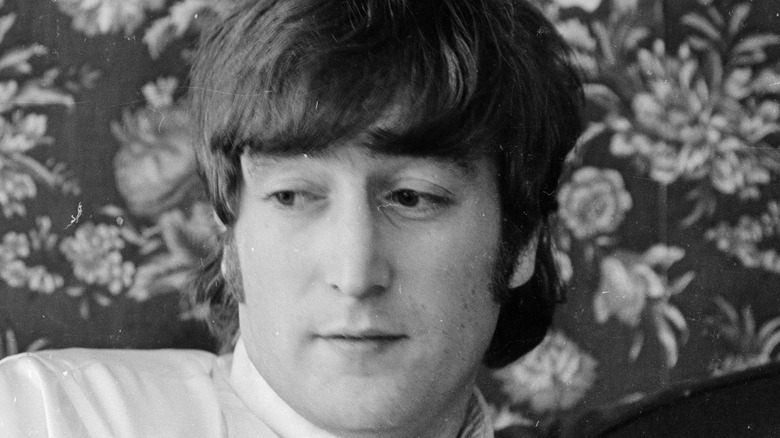 Harry Benson/Getty Images
Known for being a Beatle and one of the world's most beloved musicians of all time, John Lennon was also a father of two (via Biography). According to Smooth Radio, Lennon married his first wife, Cynthia Powell, in 1962. They had their son Julian in 1963. Due to the pressures of fame, a grueling tour schedule, and Lennon's affair with Yoko Ono, the pair divorced in 1968 (per NPR). A year later, he married Ono, who gave birth to son Sean in 1975. Though the boys share the same father, both got a different version of Lennon while they were growing up.
Powell stated that she and Julian "saw very little of him" during their marriage. Julian later told The Guardian that after his parents divorced, the relationship deteriorated, and he barely spoke to Lennon for the next 10 years. He also felt like he had been "cast aside" during his marriage to Ono. Sean, however, got to experience Lennon as a stay-at-home dad who called himself a "house husband" (per NBC News). While Ono managed finances, he primarily raised their son in their New York City apartment. This domestic bliss did not last as Lennon was assassinated on December, 8, 1980.
Both of John Lennon's sons pursued music careers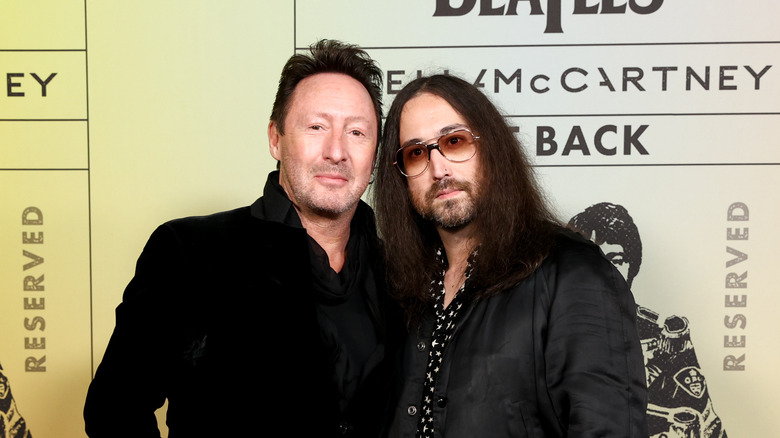 Rich Fury/Getty Images
Per Closer Weekly, Julian was 17 and Sean was 5 at the time of their father's death. Lennon did not include Julian in his will, and his entire estate went to Yoko Ono and Sean (via the Daily Express). Julian later sued Ono and received an unspecified amount. Despite the long-standing tensions, the brothers are now said to have an unbreakable bond that continues to grow (per the Daily Mail). Like their father, both Julian and Sean are musicians. 
Julian released his first album "Valotte" in 1984, with much success. He has released several albums since then and has pursued a career in photography. Julian is also the producer of several documentaries and became a New York Times best-selling author with his children's book, "Touch the Earth" (via The Hollywood Life). In 2020, he told The Guardian that becoming a musician helped him understand his father "better." 
As for Sean, he too decided to become a musician, saying that Julian inspired him. He released his first album "Into the Sun" in 1998 and has worked as a producer and songwriter. Neither Julian nor Sean are married or have children. Sean, however, is in a long-term relationship with fellow musician Charlotte Kemp Muhl.