What Lauren Bacall's On-Set Behavior Was Really Like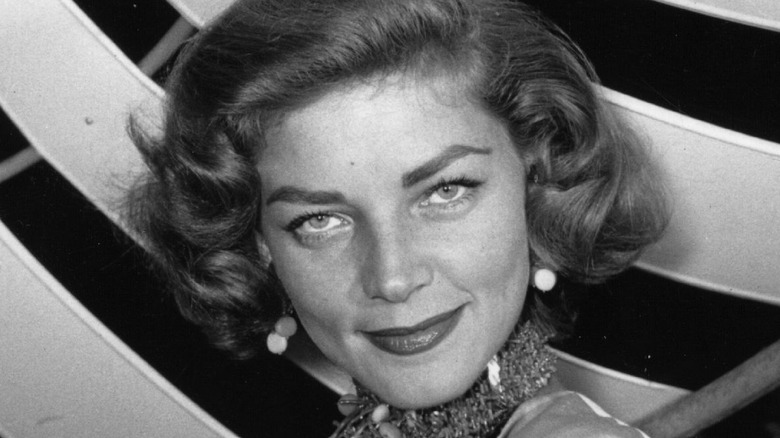 Baron/Getty Images
Born Betty Joan Perske in 1924, Lauren Bacall went from model to Hollywood actress within a short span of time (via Biography). According to The Millions, the New York native adored stage acting but was forced into modeling to make ends meet. In 1943, Bacall landed on the cover of Harper's Bazaar. The cover caught the eye of Nancy Hawks, wife of famed director Howard Hawks. With her influence, Hawks gave Bacall a screen test. By 1944, the then 19-year-old made her film debut in "To Have and Have Not" with Humphrey Bogart. With her "sultry" look, which NPR writes was used to keep her head steady from nervousness, the film instantly made Bacall a star and a Hollywood favorite.
She also fell in love with Bogart, who was 25 years older than her. Per Britannica, the pair married in 1945 and co-starred in several other films, including "The Big Sleep" and "Key Largo." After Bogart's death in 1957, Bacall continued to act on screen and on Broadway. Considered a Hollywood legend and icon, Bacall worked into the 1990s and 2000s, with the likes of Nicole Kidman and Natalie Portman (via Showbiz CheatSheet). Bacall, however, was reportedly disparaging toward "modern Hollywood" and was not shy about making her feelings known.
Lauren Bacall was all about business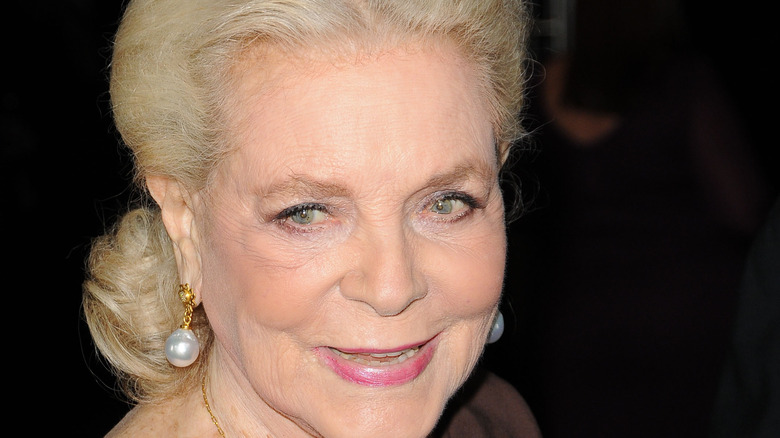 s_bukley/Shutterstock
According to Biography, Bacall starred in two films with Kidman, "Dogville" and "Birth" in 2003 and 2004, respectively. While promoting "Birth," Entertainment Weekly reports that an interviewer called Kidman a "legend." Bacall replied that she was a "beginner" and that, "She can't be a legend at whatever age she is. You have to be older.″ Nonetheless, Bacall stated that she loves "working with young actresses" and that she and Kidman had a "fabulous relationship on screen and off." Per Showbiz CheatSheet, Bacall seemed to have a similar sentiment toward Portman, who directed her in the 2008 short film "Eve." 
Portman said it was obvious that Bacall did not like her because of her clear inexperience as a director. Despite being "unimpressed" by Portman, she stated that Bacall was a "total pro," knew all of her lines, and was "amazing in every take." In a 1994 interview with NPR, Bacall, who co-starred in "How to Marry a Millionaire" with Marilyn Monroe, stated that the only thing she did not like about her was that "she was usually an hour or two late every morning." Simply put, Bacall was always about professionalism, no matter the era. 
Bacall died in 2014 at the age of 89 from a stroke (per NBC News). She is remembered for her on-screen legacy and brutal honesty.