Here's Who Inherited Bobbi Kristina Brown's Money After She Died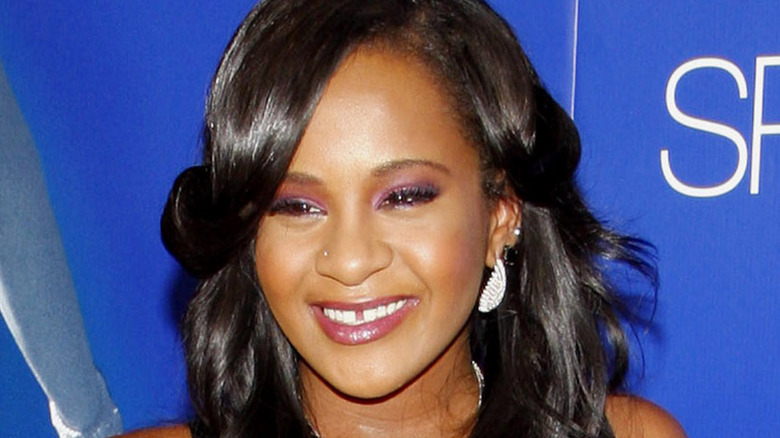 Tinseltown/Shutterstock
Per ET Online, Bobbi Kristina Brown, the daughter of singers Whitney Houston and Bobby Brown, died in 2015, at the age of 22. When it was deemed in a civil trial that drug intoxication contributed to Brown's death, her boyfriend at the time, Nick Gordon, was found legally liable for the death of the late singer and TV personality, although no criminal charges were filed, per CNN. As part of that ruling, Gordon was ordered to pay $36 million to his deceased girlfriend's estate. Gordon and Brown briefly starred together in the Lifetime reality show "The Houstons: On Our Own," and in 2020, Gordon, himself, died from a heroin overdose.
Only three years earlier, Bobbi Kristina Brown's mother Whitney Houston had also died. Following the death of the singer — responsible for a string of bestselling albums and hit singles in a career lasting three decades, per AllMusic — her daughter, Bobbi Kristina, inherited the entirety of her mother's fortune, which at that point was estimated at $20 million, per Showbiz CheatSheet. None of that money was left to Houston's ex-husband, Bobby Brown. Brown and Houston had an unhappy marriage, with allegations of substance and physical abuse, as well as infidelity. Brown and Houston split up in 2007 after 15 years, according to Biography. With no siblings or spouse in the picture, here's what happened to Bobbi Kristina's money after she died.
If you or anyone you know is struggling with addiction issues, help is available. Visit the Substance Abuse and Mental Health Services Administration website or contact SAMHSA's National Helpline at 1-800-662-HELP (4357).
If you or someone you know is dealing with domestic abuse, you can call the National Domestic Violence Hotline at 1−800−799−7233. You can also find more information, resources, and support at their website.
Complicated fortunes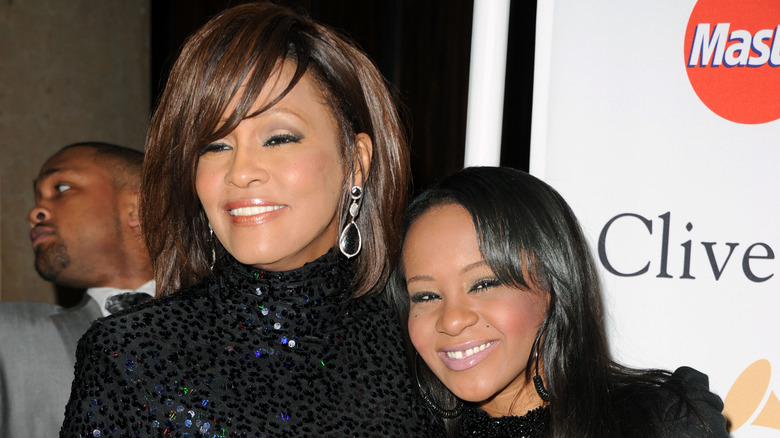 Jason Merritt/Getty Images
Bobbi Kristina Brown was only 18 years old at the time of her mother's death, according to Showbiz CheatSheet. Whitney Houston's will stipulated that her daughter would receive only 10% of her mother's wealth, and the rest was put into a trust fund. She would then receive 25% of the money on her 25th birthday, and the remainder of the fortune by her 30th birthday, but she never made it. Further complicating any estimation of how much Bobbi Kristina was worth at the time of her death is the potential for outstanding debt from her late mother, paid from the inheritance. The value of Whitney Houston's estate also continued to grow after she died, according to ET Online. 
For these reasons, it is unclear exactly how much Brown was worth in 2015, though some estimate her net worth to be about $2 million, per ET Online. Houston's will was originally drafted in 1993, one year after marrying Bobby Brown, per Showbiz CheatSheet. Houston's mother, gospel singer Cissy Houston, was the original executor of the will, but she stepped aside, allowing Marion (Pat) Houston, Whitney Houston' sister-in-law and manager, to assume the role. Whitney Houston's will was revised again in the year 2000, removing her ex-husband and naming Bobbi Kristina the sole benefactor of the money.
Back to the estate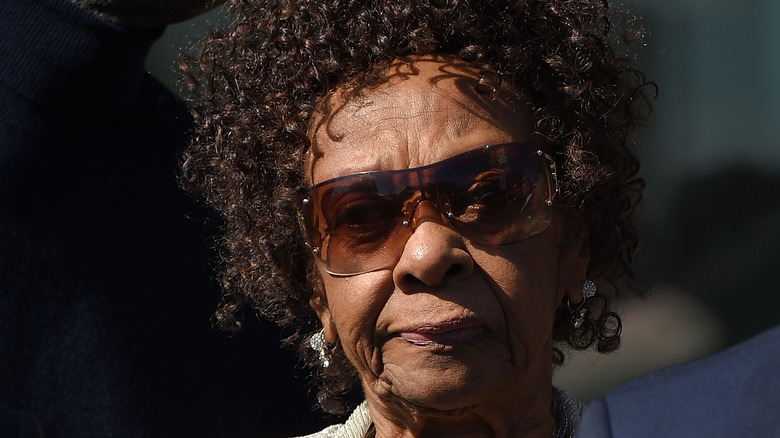 Michael Loccisano/Getty Images
Similar to how her mother was found unresponsive in a bathtub, Bobbi Kristina Brown was in a similar state when her body was discovered in January 2015. Unlike her mother, Bobbi Kristina was alive and transported to the hospital. At first, it was reported that drugs and alcohol were not involved in the incident, but that was not the case. Brown's condition at the time began to affect her brain function, and she was placed into a medically induced coma, per Celebrity Net Worth. After spending time in a rehabilitation center, and after her case was reviewed by medical specialists, Brown was moved to hospice, where she died in July of that same year. As reported by People Magazine, a conservator was appointed when Bobbi Kristina was placed in a coma, managing her assets, likeness, rights, and legal claims.
According to Celebrity Net Worth, Nick Gordon at first claimed to be married to Bobbi Kristina, meaning he would receive all the remaining money, but the two were not. For this reason, all of Whitney Houston's money reverted to the estate, benefitting Houston's mother Cissy Houston and Houston's two brothers, according to ET Online. None of Whitney Houston's money would go to Bobby Brown, or to Bobbi Kristina's boyfriend, unless stipulated in Bobbi Kristina's own will. It is not known if she had drafted such a document before she died. Without a will, Bobby Brown could have made a claim, but at the time of this writing, no such attempt has been made. Much of the money Brown inherited from her mother may also have been spent while undergoing treatment prior to her death. Bobbi Kristina is buried near her mother's grave at Fairview Cemetery in Westfield, New Jersey.