The Tragic Murder Of Samantha Josephson Explained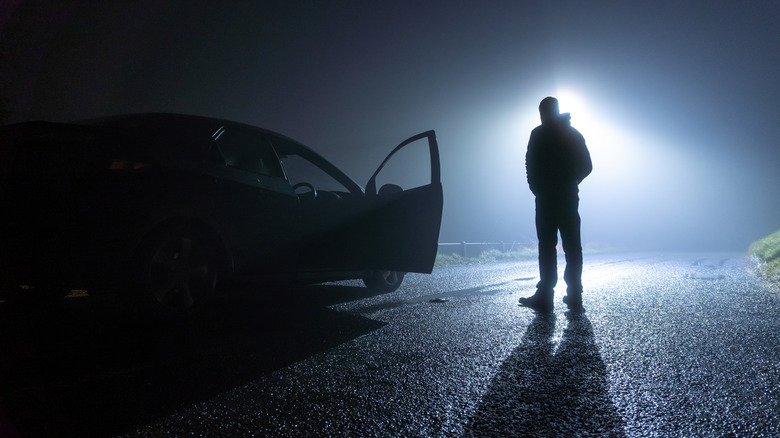 Raggedstone/Shutterstock
On the evening of March 28, 2019, 21-year-old University of South Carolina student Samantha Josephson was out with her friends in the Five Points village in Columbia, South Carolina. As reported by WYFF4, Josephson got separated from her friends, and reportedly contacted Uber for a ride back to her apartment. She was last seen getting into a car at approximately 2 a.m. on March 29. Fourteen hours later, her body was found by hunters in a wooded area in Clarendon County. It was later determined Josephson was brutally murdered.
WYFF4 reports Josephson was reported missing at approximately 1 p.m. by her roommates at The Hub apartment complex, as she never returned home and nobody could reach her by telephone. Four hours later, authorities received a call from hunters, who found a body in a secluded area nearly 65 miles away from where Josephson was last seen.
Amid their investigation into Josephson's disappearance, authorities obtained CCTV footage of the USC student waiting for a ride and eventually getting into a black Chevrolet Impala. Although she had contacted Uber for a ride, as The U.S. Sun reported, authorities determined Josephson got into the wrong car.
At approximately 3 a.m. on March 30, WYFF4 reported authorities pulled over a man driving a black Impala for a routine traffic stop. However, when they asked the man to step out of the vehicle, he fled on foot.
Nathaniel Rowland was arrested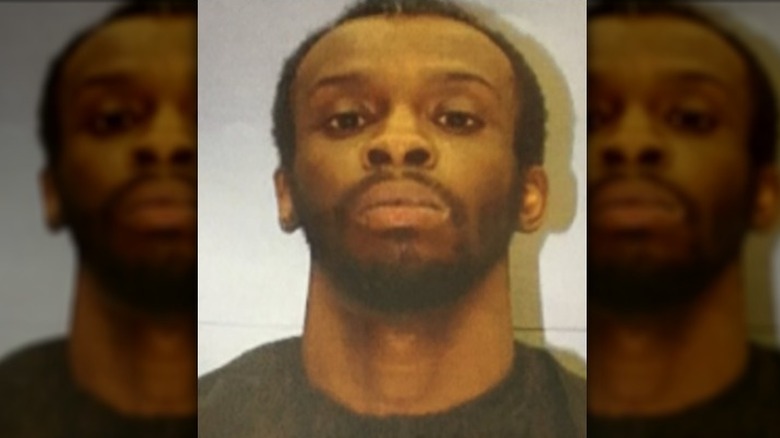 Richland County Detention Center
The man was almost immediately captured and identified as 24-year-old Nathaniel David Rowland. Following his arrest, authorities reportedly made a number of gruesome discoveries inside the vehicle.
As reported by WYFF4, authorities noted the doors and windows on Rowland's vehicle were outfitted with child safety mechanisms, which likely made it impossible for anyone to exit the vehicle unless they were disengaged by the driver. They reportedly found Samantha Josephson's cell phone, towels, cleaning products, and "a large amount" of what was later confirmed to be Samantha Josephson's blood. The U.S. Sun reports authorities later found a knife, which possibly belonged to Rowland, covered in Samantha Josephson's blood. Rowland was ultimately charged with murder, kidnapping, and possession of a deadly weapon during the commission of a crime.
During the trial, pathologist Dr. Thomas Beaver described around 120 separate stab wounds on Josephson's body, with a majority of the wounds on her head, chest, back, and arms. KTLA 5 reports said the wounds were so serious that only 1.3 tablespoons of blood were left in her body when she was found. On July 27, 2021, he was convicted and sentenced to life in prison.
As reported by The U.S. Sun, Rowland maintained his innocence and has never accepted any responsibility for Josephson's kidnapping or death. Prosecutors admitted they never identified a motive for the gruesome attack and believe "it was absolutely a random act of violence."
New laws to protect rideshare passengers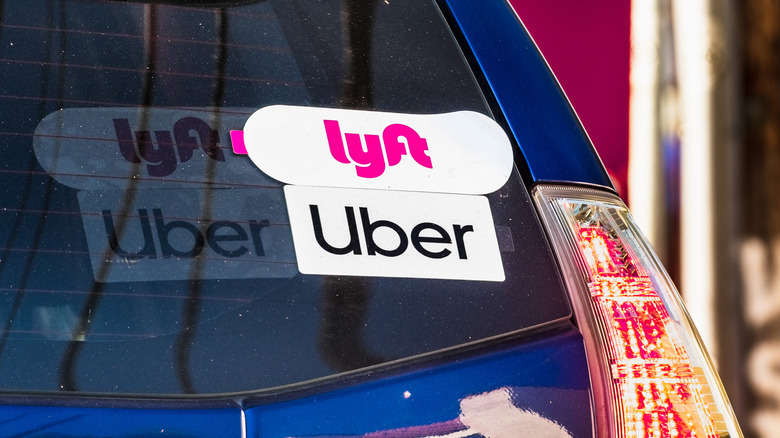 Sundry Photography/Shutterstock
Samantha Josephson's murder prompted several measures to increase awareness and safety when using rideshare services. In May 2019, legislators in South Carolina passed the Samantha L. Josephson Ridesharing Safety Act. As reported by Insurance Journal, the act requires rideshare service drivers, including Lyft and Uber, to clearly display their license plate numbers on the front of their vehicle — so riders can confirm they are getting into the correct vehicle. The act also introduced criminal charges and penalties for people who pose as rideshare drivers.
In June 2019, New Jersey Gov. Phil Murphy also signed legislation, which is referred to as "Sami's Law," that requires rideshare drivers to provide and display identification information. In addition to identification markers in the front and rear windows, the State of New Jersey reports rideshare drivers must display a barcode, which riders can scan to identify the correct vehicle. Similar laws were passed in New York and North Carolina, and federal legislation to protect rideshare passengers has also been proposed.
Josephson's parents also established the What's My Name foundation, which raises awareness about rideshare safety and encourages providers to enact policies that help riders ensure they are getting into the right car.