This Is How Far Lucille Ball Got In School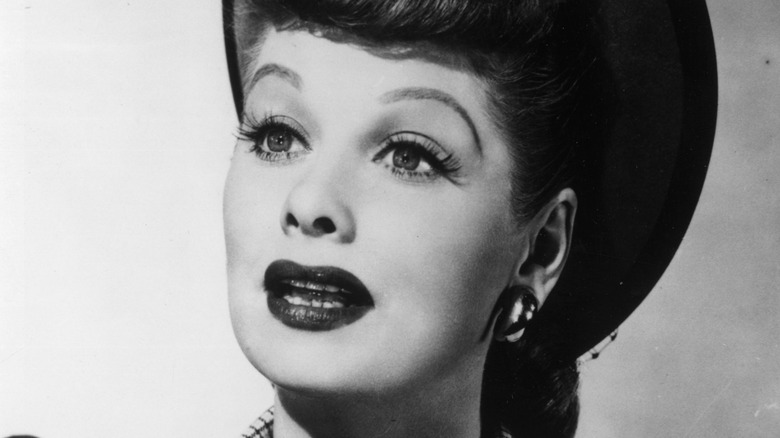 Hulton Archive/Getty Images
The life of groundbreaking comedic actress Lucille Ball and her rocky relationship with one-time husband and performing partner Desi Arnaz are chronicled in the recent Amazon Prime movie, "Being the Ricardos," per IMDb. Written and directed by Aaron Sorkin and starring Nicole Kidman as Ball and Javier Bardem as Desi Arnaz, the film stays focused on the crisis point leading to the end of the couple's marriage in 1960 (via The U.S. Sun). There's a lot more to know about the life and times of Lucille Ball, however, than just what's covered in the movie.
Those topics include a closer look at the early life of the TV star, how far she got in school, and how she got started in the performing arts to begin with. Which, as can sometimes be the case with performing artists, are all interrelated points in Ball's true life story. If she had made it any further in traditional school, in fact, Ball, who died in 1989, may have never become the beloved performer we remember today.
She dropped out of high school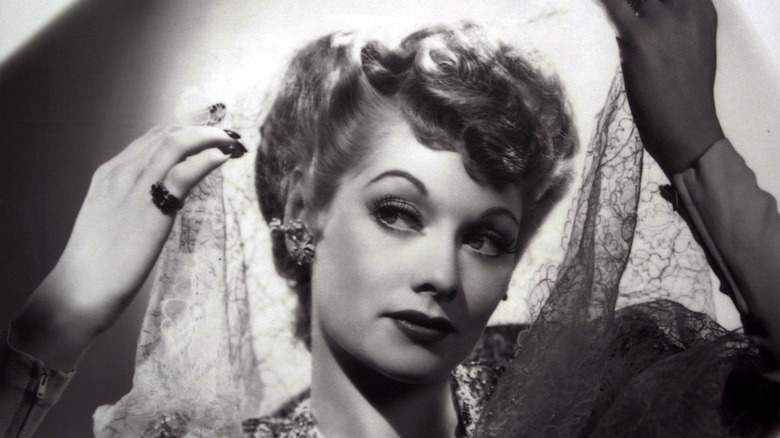 David Mcnew/Getty Images
According to Biography, Lucille Ball was born in 1911 in Jamestown, New York. After crisscrossing the country with her father chasing work wherever he could find it, Lucille Ball's dad died from typhoid fever when she was only 3 years old. After her mother remarried, the family split up, and Ball was sent to live with her step-grandparents. Understandably, these kinds of challenges in the life of a young person made focusing on studies difficult, and by age 15, Ball, who had her sights set on acting, left high school to pursue an alternative educational path, per Britannica.
By 1925, Lucille Ball enrolled in the John Murray Anderson School for Dramatic Arts in New York City, as reported by Women's History. Dreams of fame and fortune on the stage and screen did not begin well for the young actress, however, as the school informed her mother in writing, "Lucy's wasting her time and ours. She's too shy and reticent to put her best foot forward," per Biography. With that, it seemed once and for all that classroom education was not the best choice for Ball, and she began modeling before her break in movies in the early '30s, and finally, on TV in the 1950s. From a life with unhappy beginnings and an educational career filled with many struggles, Lucille Ball stayed focused on her goals to become a performer, and fans from her generation and beyond are very happy she did.