The Tragic Murder Of Tupac Shakur Explained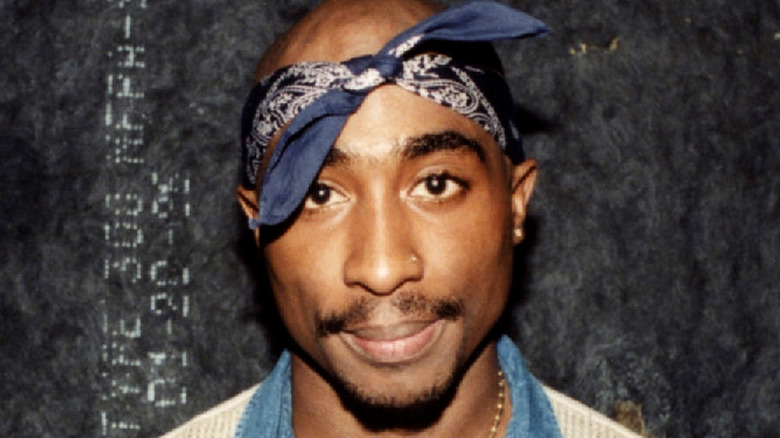 Raymond Boyd/Getty Images
When reflecting upon the litany of talented people the world had to bid farewell far too soon, the name Tupac Shakur inevitably surfaces near the top of the list. Shakur was one of the founding fathers of rap and staked his claim within the genre throughout the mid-90s. Twenty-five years after his untimely death, the world still celebrates his legacy.
On September 7, 1996, Shakur was gunned down in a drive-by shooting that took place in Las Vegas. While riding in the passenger seat of a car driven by Death Row Records head Marion "Suge" Knight, a car appeared next to theirs at a stop light. A haze of bullets descended upon the vehicle, four of which struck Shakur, and he was rushed to a nearby hospital (via History).
Hopes of a successful recovery initially looked promising, but six days later on September 13, Tupac Shakur was pronounced dead at the age of 25 (per Los Angeles Times).
Mysterious details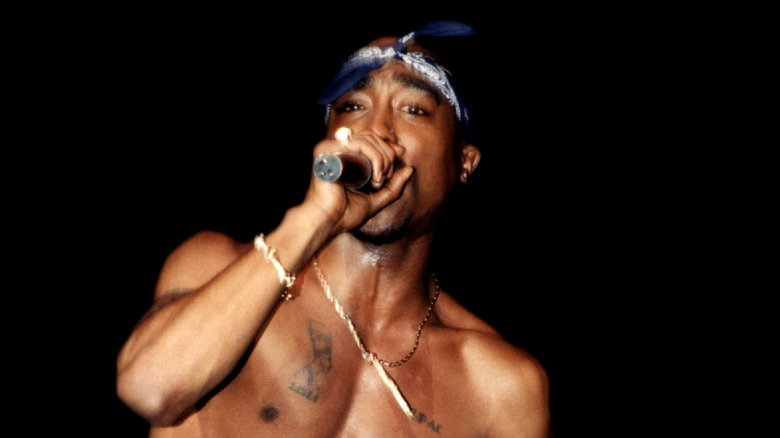 Raymond Boyd/Getty Images
The fatal Las Vegas shooting wasn't the first attempt on his life. On November 30, 1994, three armed men entered the lobby of a Manhattan office building where Tupac Shakur was recording his third studio album and shot him in what was deemed an attempted robbery. Though seriously injured, Shakur lived through the attack (via History). He subsequently blamed the shooting on Sean "Puff Daddy" Combs and his rival in the rap game, Christopher Wallace (The Notorious B.I.G.), though no evidence ever surfaced to affirm the accusations (per The Source).
A mere two years later, Shakur was murdered in Las Vegas. Though the killers were never identified, Pulitzer Prize-winning journalist Chuck Philips presented evidence that the infamous southern California-based Crips gang was likely involved. Through a slew of anonymous interviews with various informants, Philips gathered tips that seemingly pointed toward the aforementioned Wallace's involvement. According to the evidence gathered by those "in the know," Wallace allegedly offered the Crips a large sum of money (rumor states around $1 million dollars) to kill Shakur in cold blood. They also claim that he provided the gun, a .40-caliber Glock pistol (via Britannica).
Like other ominous postulations surrounding Shakur's death, the theory was never confirmed in a court of law. The primary motive remains a mystery to this day.