What Mickey Rooney's On-Set Behavior Was Really Like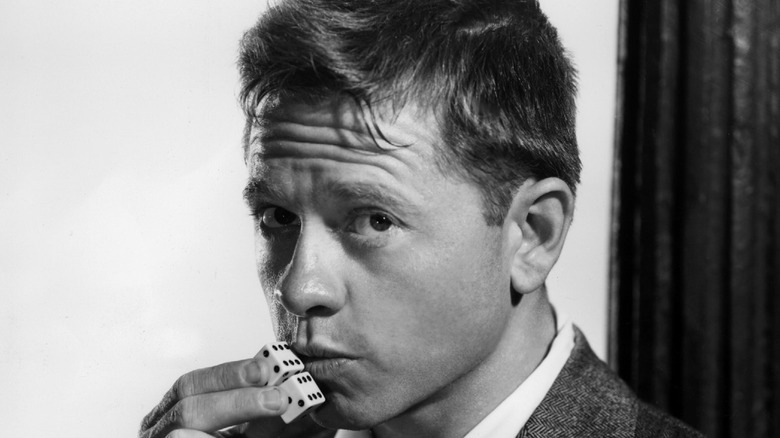 United Archives/Getty Images
With his boyish charisma, Mickey Rooney was one of the biggest Hollywood stars of his age, nominated for four Academy Awards, per IMDb. Some of his most well-known and best-received work is a string of eight films he starred in alongside Judy Garland, according to Classic Movie Hub. Another role Rooney is most closely associated with is Andy Hardy, a character he played in 16 films from the mid-'30s through the 1940s, via Vintage News. All combined, Rooney, who died in 2014, represented post-war optimism, a certain small-town innocence, and American derring-do both in his movies and in his public appearances. Audiences loved him.
The real story of Rooney's on-set behavior, though, proves he was a very different person from the characters he portrayed on screen. Possibly explaining this dark alter-ego in his professional life, Rooney struggled with gambling and substance use issues, and was known to audition young actresses for roles that didn't exist on the industry's infamous "casting couch." It's alleged he had an affair with a 14-year-old Liz Taylor when he was in his 20s and married, according to the Daily Mail. These examples only scratch the surface, however, of how different Rooney could be when the cameras weren't rolling.
He stabbed co-stars in the back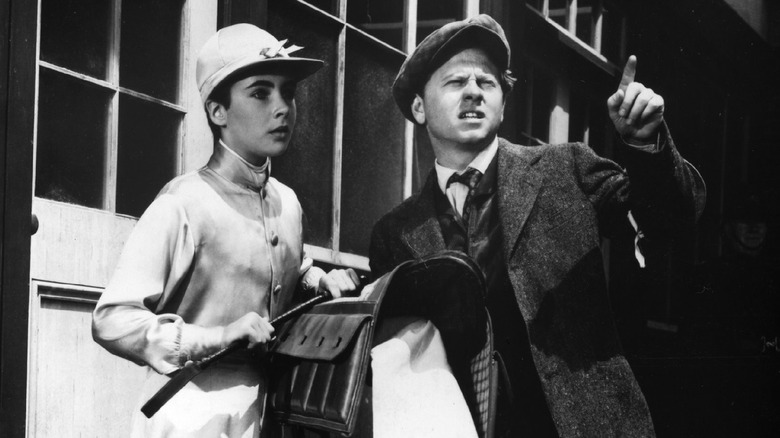 United Archives/Getty Images
As reported by Decider, Mickey Rooney was in almost every way imaginable a far cry from the honest and innocent characters he played in his movies. In addition to the questionable personal behavior already mentioned, he was "blisteringly bombastic," as well as "abrasive, nasty, curt, and rude," according to those who remember working with the star. His poor professional behavior even continued after the production was finished.
After co-starring with Elizabeth Taylor in "National Velvet" in 1944 (above) and taking advantage of the teenager while filming, Rooney didn't have many nice things to say about the young star, calling her "entitled," adding she lacked talent, per Daily Mail. Based on revelations following Rooney's death, he was unkind and spoke poorly of many people he worked with all throughout his career. In retrospect, Mickey Rooney never really was the nice guy we thought he was — just another example of classic Hollywood's grand illusion.