The Real Reason Betty White Turned Down A Movie With Jack Nicholson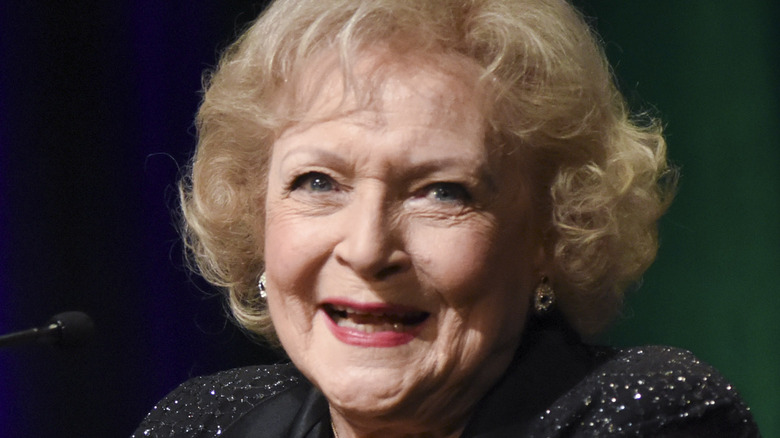 Vivien Killilea/Getty Images
Before her death at the age of 99, NBC writes that Betty White had a career that lasted more than 80 years. The beloved Golden Girl, however, wasn't just an actress. Today reports that White was also a lifelong animal lover and advocate. Per CNN, her love for animals stems from her Depression-era childhood. Her father, a radio manufacturer, ended up trading the radios for dogs. At one point, the family was said to have a whopping 20 dogs. She later stated that her parents "were genuine animal nuts" and it seems that White was too.
In the 1970s, she created "The Pet-Set," a TV show where she would present celebrities and their pets. According to People, White later worked with the Los Angeles Zoo for decades. Moreover, she donated, volunteered, and fundraised for several "animal-related nonprofits." White would go on to be named "Ambassador to Animals" by the city of Los Angeles in 2006 and became an honorary zookeeper. It's no wonder that Fortune Magazine writes she turned down a role in the 1997 film "As Good as It Gets" because of one scene that involved a dog. 
The scene Betty White disapproved of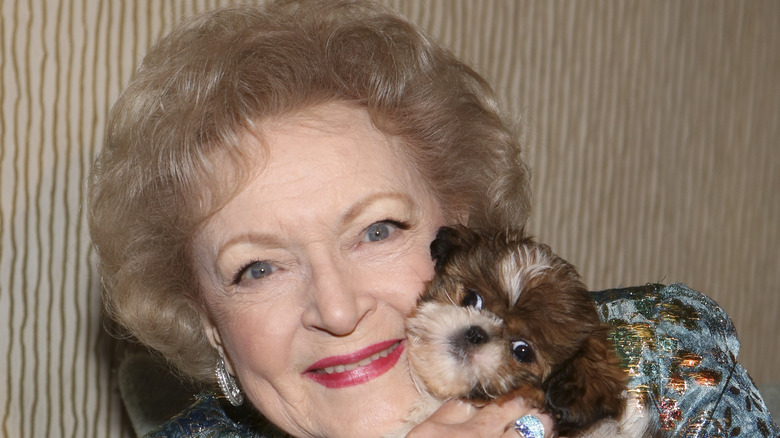 Ryan Miller/Getty Images
According to Showbiz CheatSheet, White had no regrets in turning down "As Good as It Gets." The hit film, which stars Jack Nicholson and Helen Hunt, had a scene she did not care for. Per Digital Spy, it involved an "adorable dog" being thrown down a trash chute. Though the dog is unharmed and the scene was intended for "laughs," White felt like she could not in good conscience do the film. She later said that given her history as an animal lover and advocate, she didn't want to set an example for others. As she put it, "You never know what nuts or kids will see it and think 'I can do that.'"
In 2013, White told Guinness World Records that if she wasn't an actress she would "hands down" be a "zookeeper." Her love for camping and animals also led her to become an honorary United States Forest Ranger at the age of 88. Touchingly, she stated it's the accomplishment her parents would most be proud of (via Newsweek). US Weekly reports that Betty White died on December 31, 2021, likely due to natural causes. Shortly after her death, her agent, Jeff Witjas made a statement (per People) that both he and the animal world would "miss her terribly."